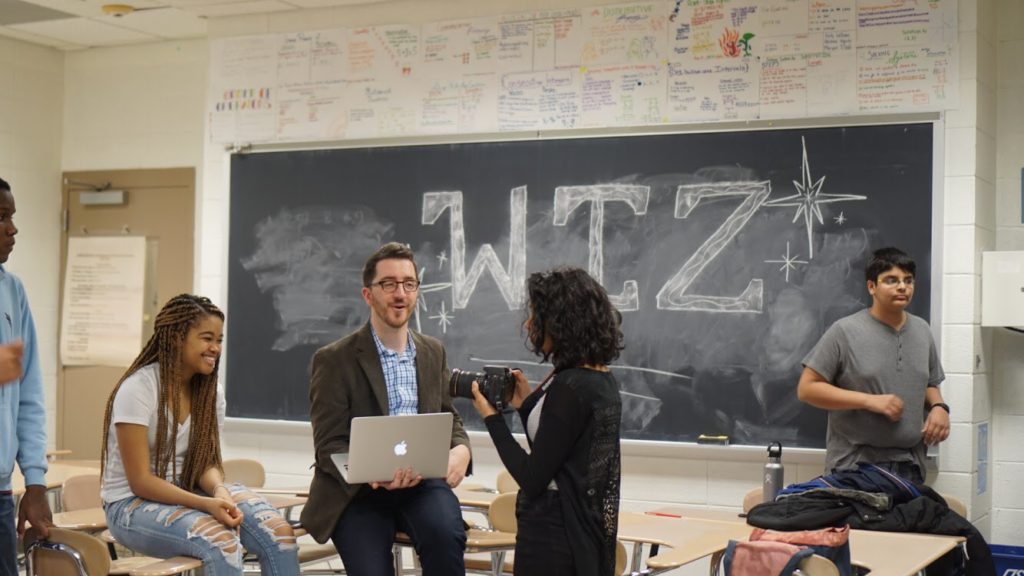 Auditions began this week for the 2019 spring musical, The Wiz.  There were over 60 auditions and the casting list will be posted on Monday morning, December 10 outside room 405.

English teachers Ryan Dunbar and Kevin Schwab will serve as the directors. The Wiz was selected because of its choreography, gender-neutral roles, and the overall talent of the student body. The Wizard of Oz was another contender to be the school's production, but ultimately The Wiz was chosen. Mr. Dunbar said, "We liked this more modern version of The Wizard of Oz especially after the success of doing In the Heights last year, which the students really enjoyed. In addition, it has a large number of featured singing roles and is quite dance heavy, which really plays to our student body's strengths."

Auditions were held on Tuesday and Wednesday, and the directors felt they were successful. "A lot of people showed up, and everything ran smoothly," said Mr. Dunbar. "We're looking forward to casting the show." 

The majority of the roles are ambiguous and can be played by any student, with the exception of the leading role, Dorothy. The other main characters include the Lion, the Scarecrow and the Tin Man. Evillene, the Wicked Witch of the West, and Adaperele, the Good Witch of the North, round out the main characters.

The audition was divided into two parts. First, the students had to show off their dancing skills; next, they had to sing and perform a monologue. Many students enjoyed the process and are looking forward to the musical. "The tryouts were very nice, and the environment was great and very supportive," said sophomore Victor Shemper. "The directors did not pressure us in any way."  
Junior Ayanna Fontaine is excited for the change from last year's production. She said, "Last year, In the Heights was a Hispanic-based musical, and I appreciate that they switched it up for this year."
Senior Deborah Kong added, "The Wiz soundtrack is amazing and full of talent. I wanted to join because last year's production was incredible, and I think this year has the potential to be even better."

The Wiz is a Broadway musical starring an all-black cast based on The Wizard of Oz. The musical is about a girl named Dorothy Gale (originally played by Stephanie Mills) who lives in Kansas and is swept away with her dog, Toto, by a tornado. Dorothy is whisked to a mysterious land called the Land of Oz. She is eager to return home and during her journey, she meets a cast of characters that will forever change her life. The first Broadway performance was on January 5, 1975 in the Majestic Theater. It was written by William F. Brown and has won many awards including a Tony for Best Musical in 1975. The Wiz opened the door for many black actors to pursue their Broadway dreams.