The mystery of program scheduling revealed

by  Asmaaul Chowdhury, Published October 18, 2013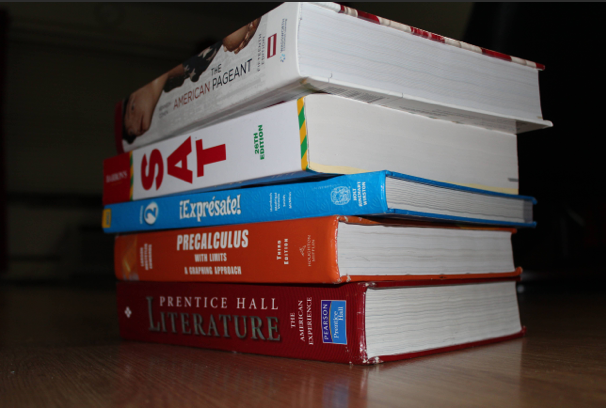 The beginning of each school year also means new schedules for students to deal with. While some are happy with their classes, others need to make many changes before they are satisfied. The new school year program can be both a source of excitement and dread for most students, something that the Program Office has to deal with. With Assistant Principal Ms. Veronica York in charge of the programming process for the new year, the programmers have already begun their work, which is a lot more complicated than one might think.
"Programming is hard," said Ms. York. "There are several common problems, like the teaching power of each department, the budget, student interest, and class size. If sixty students request a certain class, we might create two bands. If only ten students request a certain class, we probably would eliminate the elective altogether."
Since each class is allowed to have a maximum of 34 students, it is often difficult for the programmers to determine the size, number, and timing of each class, thus some students may not get what they want.
"Certain classes also can't take place at the same time, and teachers have to have a reasonable schedule. A single teacher cannot be responsible for teaching all four years of English. There are many factors to consider when creating the master program. It's actually a logic puzzle in many ways," Ms. York continued.
Although a computer program called Stars is used to see where potential conflicts in the master program might arise, much of the work is done by the programmers. "There's a human element before the computer is used," said Ms. York, describing the process. After the Assistant Principals give programs detailing what classes are being held in a certain year to the programmers, the programmers attend several meetings and write numerous drafts of the master program. During the drafting process, many interdepartmental compromises occur before the final draft, and student programs, are created.
The programmers strive to fulfill all student requests, but students don't always get what they want, and no one is more aware of this than Ms. York. "The first week is always difficult and long, because many students have issues in their program."
Some issues are technical ones. A student may not have gotten a mandatory subject that they need to pass, or a subject that they did not previously study.  Issues such as these are resolved rather quickly.  "I finished Spanish last year, so I requested French 1. Instead, I got French 7," said Janine Lim, a current junior. "I submitted my program change application and it was fixed the next day, which is pretty fast."
Other issues are personal ones, where students are unhappy with certain classes for various reasons.  Those are the trickier issues to solve.
One student, who wished to remain anonymous, had just such a problem: "I signed up for AP Spanish Language, like many others did. Unfortunately, some of us were put into AP Spanish Literature. You can't just go from learning basic Spanish to being in a full-fledged AP Spanish Literature Class. It's like someone who just started learning English being forced to take AP English Literature. The homework load is unbearable. The assigned stories take us two to three hours to translate. I decided to stick with the class because I liked the rest of my schedule, but it's definitely been a shock."
The programmers understand such issues, but they cannot alter the master program dramatically. Ms. York commented, "We don't want kids to be miserable. People who want changes submit forms, and we evaluate these requests in accordance with the master program, but there are many limitations on what we can do."
"I like my job, but it's hard to say no to students," she reflected. Evidently, a new school year can be a burden and a thrill to all parties alike.
Leave a Comment
Your donation will support the student journalists of The Classic. Your contribution will allow us to purchase equipment, support our extracurricular events, celebrate our staff, print the paper periodically, and cover our annual website hosting costs.