Boys bowling faces another loss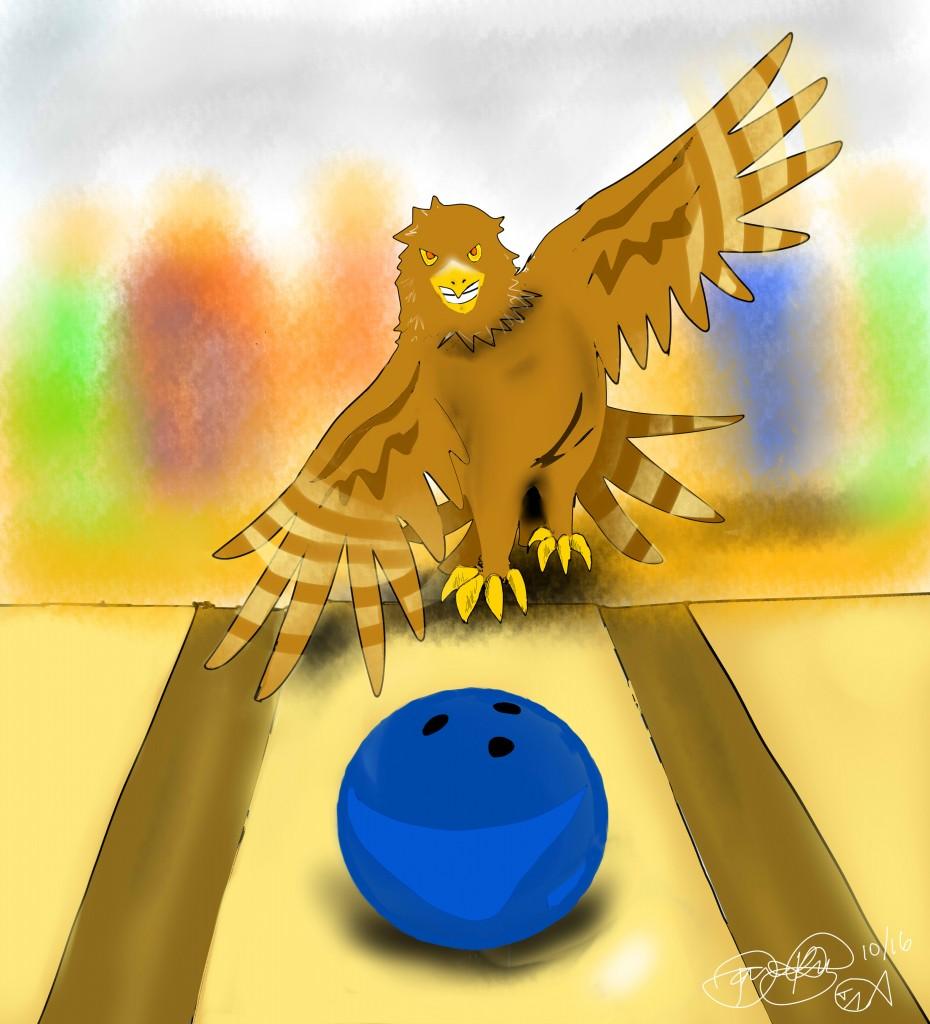 On Wednesday, October 30, the boys bowling team competed against Flushing High School at Jib Lanes.
Team A consisted of junior Caleb Hong, sophomore Brian Bayalon, senior John O' Neil, and senior captain Daniel Wuest. Team B was composed of freshman Kennis Kong, junior Christopher E, freshman Bernard Silverstein, and junior Daniel Sarabia.
Team A began the first frame with a lead of 59-53. With Caleb and Brian's spares and Johnny's strike, they were off to a great start. However, Team A had difficulty continuing this performance, falling behind to 242-318 by the fifth frame. Though Caleb managed to bowl several spares and one strike during the game, the Hawks were defeated, with a final score of 520-611. Team B, on the other hand, they never held a lead for the entire game. They started with a small gap in frame one, 44-58. The disparity grew to 255-323 by frame five. At the conclusion of the game, the score gap increased between the THHS and Flushing, and the final score for Game B was 472-653.
Although they did not win, 472 was the highest that the Team B has ever bowled. Coach Lauren Caiaccia praised them for their hard work and effort. Notable players of the Team B included Christopher and Kennis. Christopher finished the game a new personal record of 147 total points. Freshman Kennis Kong hit three spares and one strike along the way, finishing with 114 points.
Though the game did not end in their favor, the Hawks had great things to say about the team's performance.
Christopher of the Team B said, "I thought the team overall improved greatly and everyone did well."
Caleb of Team A said, "I felt more focused than the previous games we had. I think we did pretty well."
Leave a Comment
Your donation will support the student journalists of The Classic. Your contribution will allow us to purchase equipment, support our extracurricular events, celebrate our staff, print the paper periodically, and cover our annual website hosting costs.