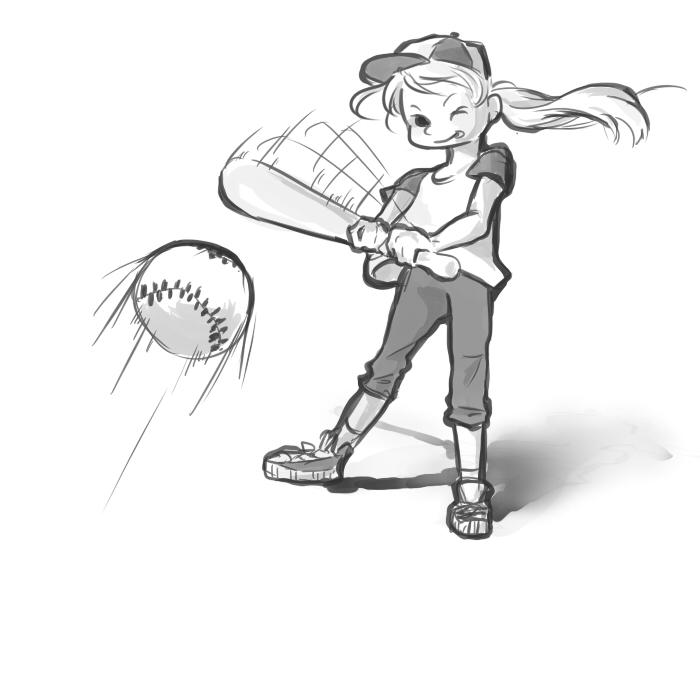 IN THE 2014 spring season, new division alignments helped turn things around for the girls varsity softball team. After four years of bearing losing records, the girls achieved a record of 10-2 and made it to the second round of the playoffs, the furthest they have gone in the postseason since 2009. Hoping to continue and even expand their winnings, the girls look forward to working hard and removing the weaknesses that caused an early playoff exit last year.
The new division alignment played a key role in the girls' success last season. Moving down from the tougher A division to the B division, the softball team saw immediate success, placing second in the Queens B III division.
Senior captain and first baseman Kimberly Newman was very pleased with the new division, saying that the change boosted the team's confidence and played a key role in the team's success. She said, "Being in the A division, it was difficult to compete. However, the B division allowed us to showcase our skills and helped bring us together as a team."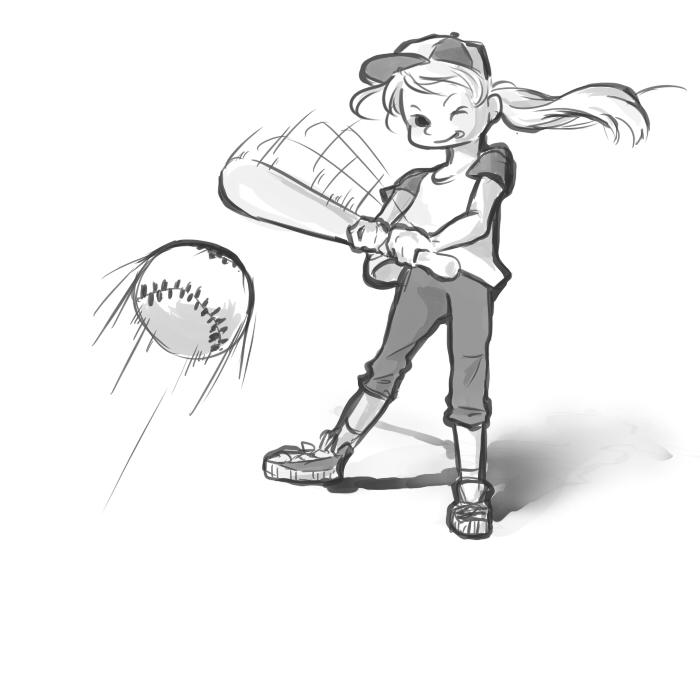 Junior Lianna Rada-Hung agreed with Kimberly, saying that, "Being put in B [division] gave us a taste of victory and we were able to come together as a team and make it to playoffs."
With their first taste of postseason play, the softball team is continuing to work hard this year to make it further into the playoffs than they did last year. The team plans to improve on both offense and defense.
Senior captain Debra Chan believes that hitting was the team's biggest weakness last year and is something they need to improve on. "Last year, we couldn't capitalize on the times when we had runners in scoring position… Any contact we would make wouldn't pass the infield a lot of the times," she commented.
Kimberly agreed with Debra, saying that the girls are working strenuously not only to improve their swings and hitting, but also to get runners on base again so they can continue creating run scoring opportunities that they can capitalize on.
The team is also working on their defense, especially their pitching. Last season, the softball team lost their ace pitcher Bianca Dilan. Bianca pitched in 11 of the girls' 12 games, throwing 41 innings and collecting 78 strikeouts. Being a vital part of the team, Bianca was someone extremely difficult to replace.
Debra, a relief pitcher, noted that without Bianca, the pitching staff was very inexperienced. Lianna agreed, saying that, "Our strength last year, which was our pitching, has become our weakness this year."
Senior captain Alexa Luciano, the starting catcher for the past three years, noted that it will take time to rebuild the pitcher-catcher relationship. Pitchers and catchers need good relationships and communication in order for the pitchers to do well. When Alexa caught for Bianca, she "could always tell when she was feeling anxious at the mount or even when she knew she was about to dominate, and I think that really helped our team."
But this year, Alexa has to start building her relationships with two new pitchers, sophomore Victoria Karlic and junior Dina Goodger. On these two new players, Alexa remarked, "They are both amazing players with a lot of potential, and with hard work and dedication, I can see them being very successful this season."
Although they have many things to work on from last season, the girls know that they can make it even further into the postseason and are ready for the challenge. Ready to help lead the team into this season, Kimberly knows that "there will be adjustments, but I believe that we can get past those and have a successful season."