Harrisites rally for immigrant rights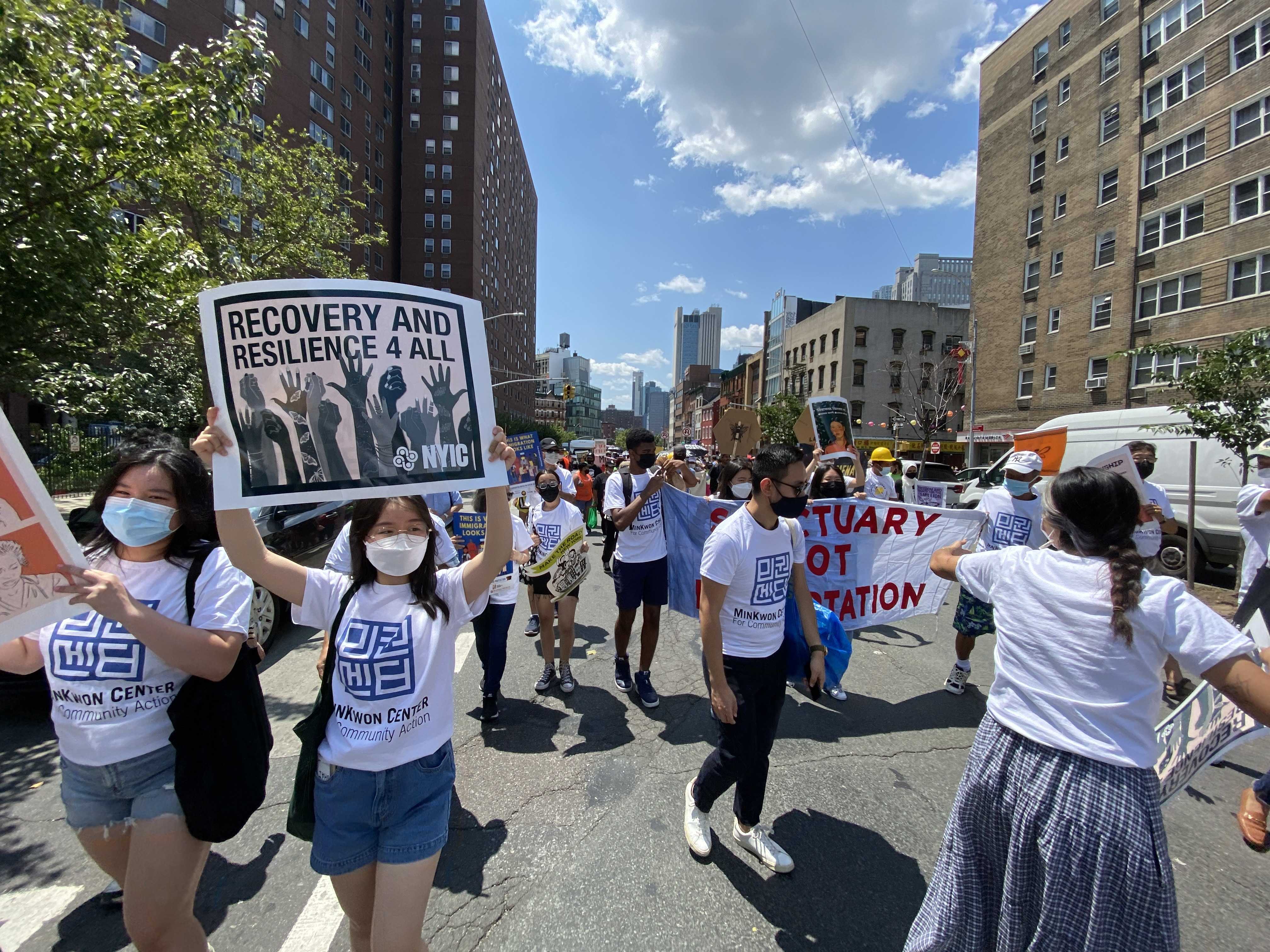 Last Friday, Harrisites attended a march in Columbus Park to advocate for undocumented immigrants seeking citizenship in the United States. At the event, approximately 1000 protesters walked two miles across the Manhattan Bridge to Walt Whitman Park.
The protest was organized and attended by numerous immigrant activist groups such as The Arab American Association, FIRM Action, The Asian American Federation, and The New York Immigrant Coalition. It served to urge Congress and the Biden Administration to further recognize the need for economic and legal assistance towards the naturalization of immigrants under the DREAM Act and those essential to helping the country navigate the pandemic. It was also in response to a recent ruling by a federal judge that determined the Deferred Action for Childhood Arrivals (DACA) Act to be unlawful, placing current and future generations of immigrants under the possibility of deportation.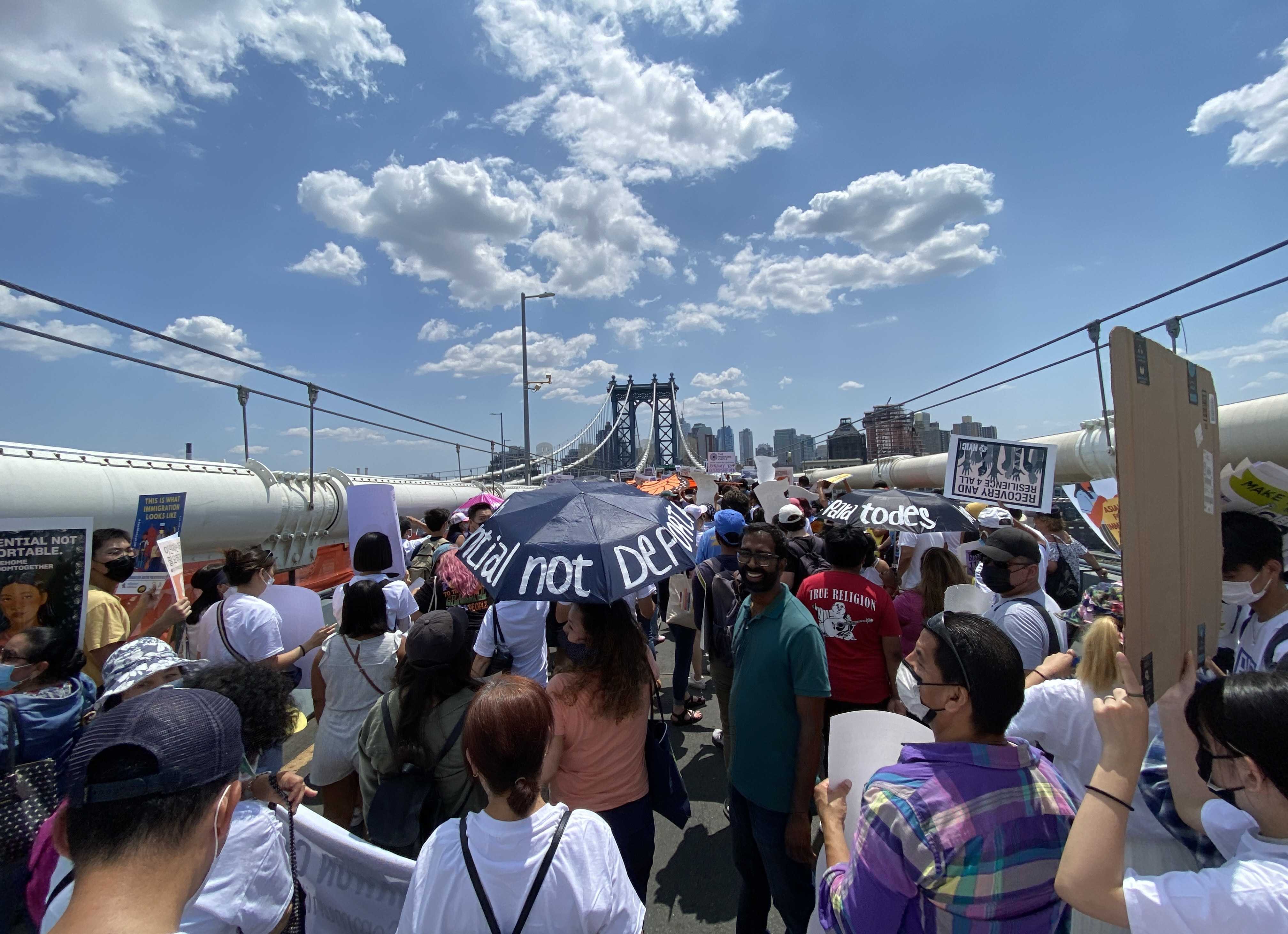 Many of the Harrisites who marched at the rally discovered the event through the Flushing-based political activist group, MinKwon, who also partook in the event. Due to the organization's close proximity to Townsend Harris, Harrisites commonly volunteer with them.
Rising senior Nicoler Chen, who attended the event with Minkwon and helps lead their youth programs, said "personally, coming from an immigrant household I have firsthand experienced and witnessed my parents fight for the 'American dream.' Just like them, millions of immigrants are fighting to better their lives not only for them but more so for their families."
Rising senior Fiona Chen, who also attended the event and helps lead MinKwon's youth programs with Nicoler, said "This march holds great importance for the many immigrant families struggling to obtain a sense of belonging in the American identity. The march is not only a unified fight for the protection of those undocumented and the opportunity for dreamers to pursue a brighter future."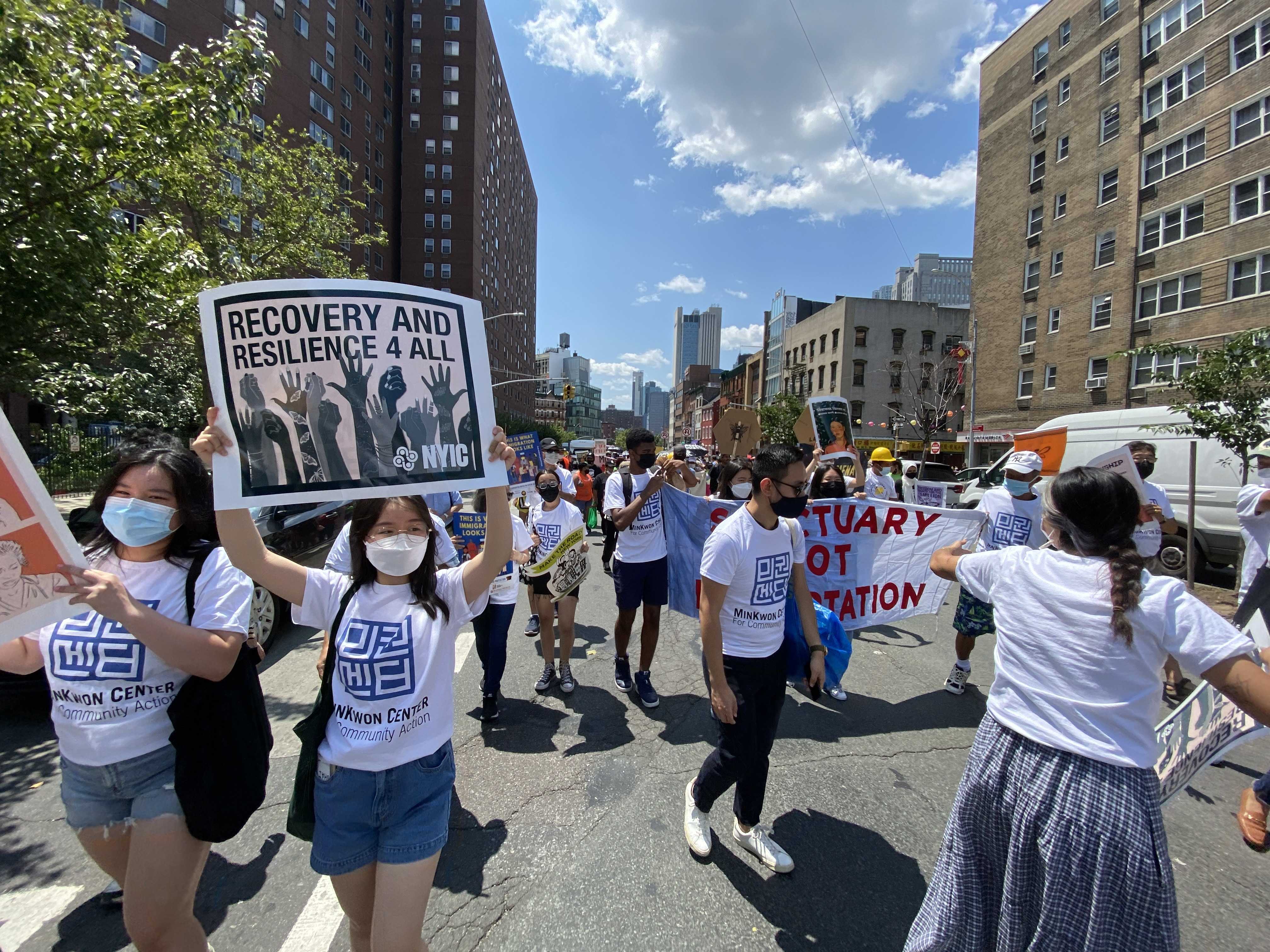 "It was so heartwarming and empowering to see literally over 1,000 people stand up for immigrants," said Dahee Lee, one of the MinKwon youth advisors who led Nicoler, Fiona and other protestors at the rally. "This rally is an important indicator to the Biden administration that we demand citizenship for essential immigrant workers and that they better act now for comprehensive immigration reform," she added.
However, along with legal and economic action, Lee also stressed the need for greater community proactiveness towards respecting essential immigrant workers. "Things like not littering, tipping delivery workers, saying thank you to immigrant essential workers, and supporting small businesses and vendors are all literally the bare minimum ways to show support. Of course bare minimum is not at all enough, but every day efforts matter just as much as the big communal action efforts," she said.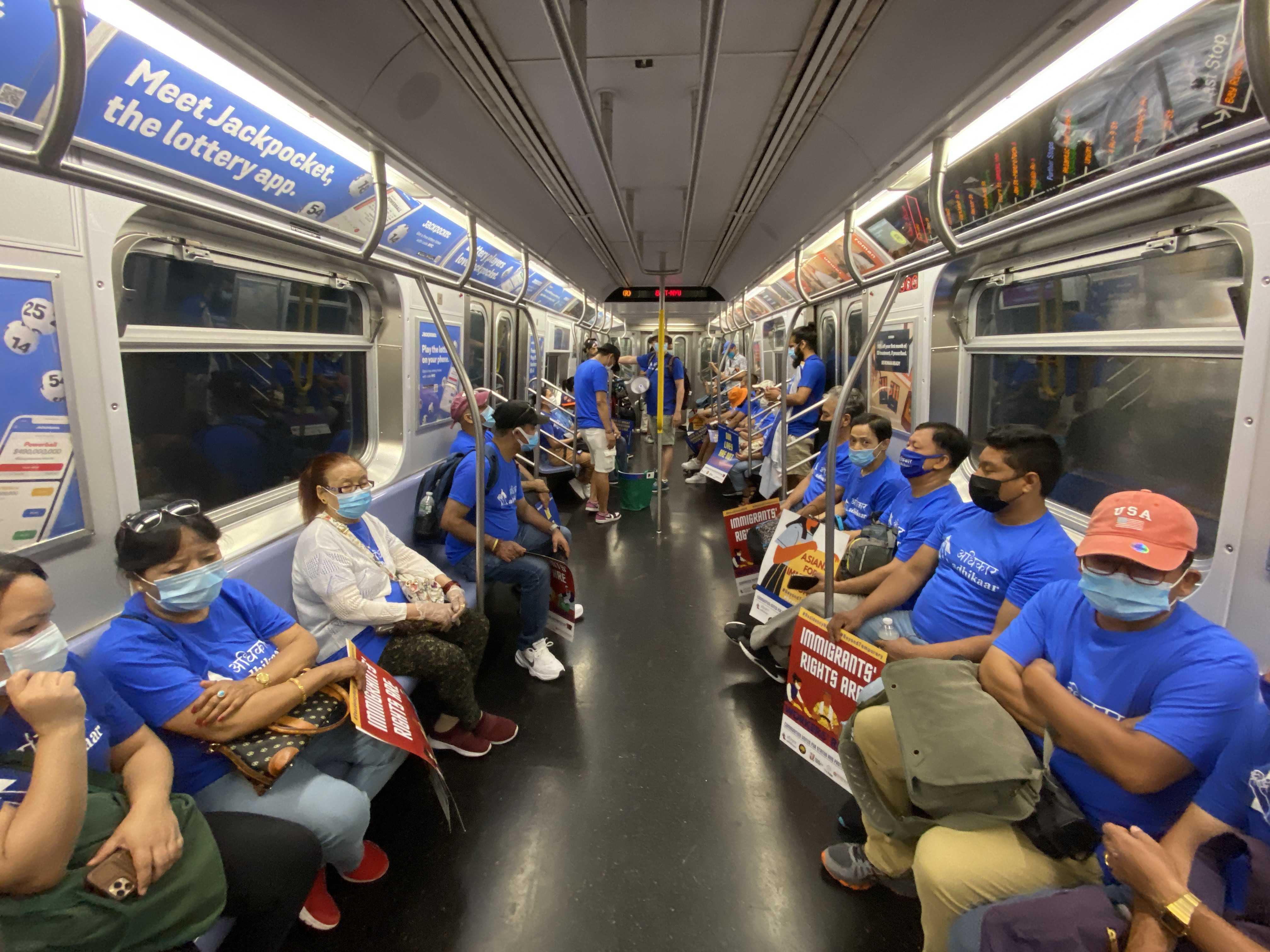 "In 2021, the struggle against racism and xenophobia continues to grow amid COVID-19, but I believe that we, the youth, can make a difference. In order to advocate on issues such as immigration, I believe that Harrisites can educate themselves on various social issues and current government responses," added Fiona. She suggested additional ways to support unaccompanied immigrant children and their families, including the calling of local representatives in Congress and donations toward immigrant advocacy groups.
"One step that we can all take to advocate for issues such as immigration is through education. This includes first educating ourselves on the issue and increasing public awareness… Through telling their unique stories, Harrisites will be able to help others understand that immigrants come from all sorts of backgrounds and are as 'valuable' as any other citizen," said Nicoler.
Lee concluded "I hope to not only send a message to Biden, but to the immigrant community that we care, we see you, and we support you."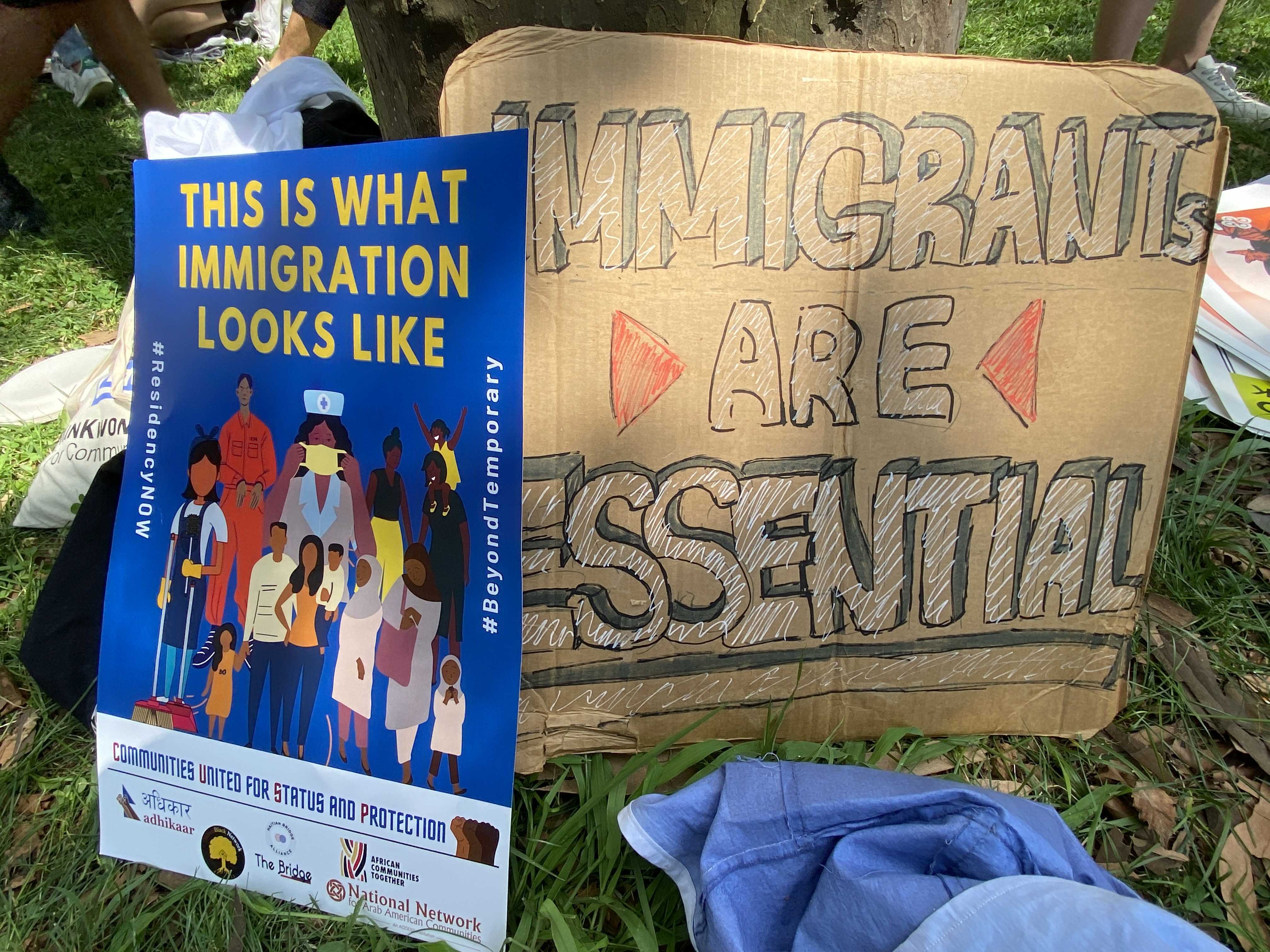 Photos by Ryan Eng
Leave a Comment
Your donation will support the student journalists of The Classic. Your contribution will allow us to purchase equipment, support our extracurricular events, celebrate our staff, print the paper periodically, and cover our annual website hosting costs.