The Classic asked Harrisites what their top and future reads are: Here's how they responded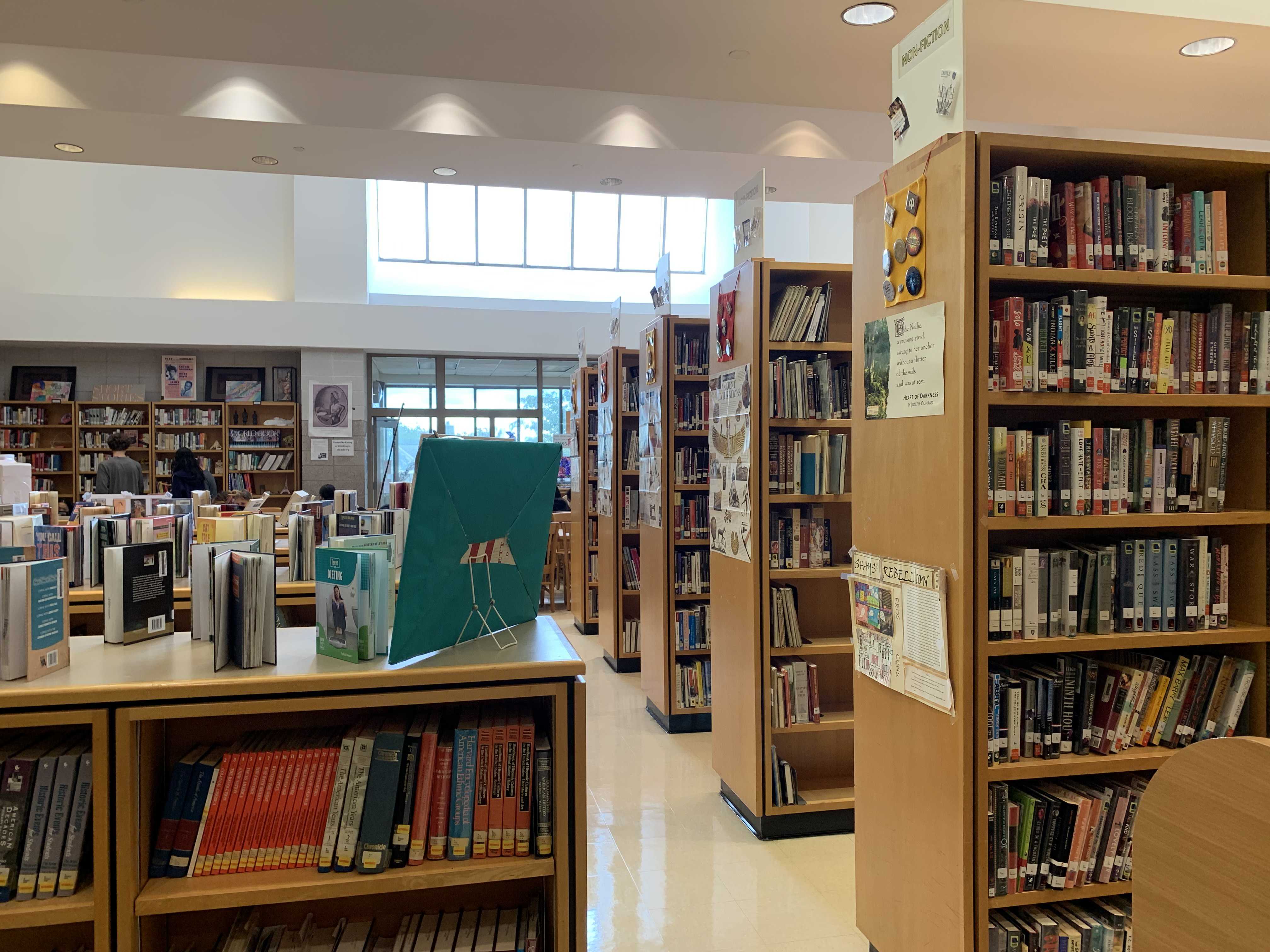 Everyone has those books that harbor slivers of warmth when jackets do not do the trick, resonating with the reader as a person. To gauge Harrisite's most cherished reads, The Classic asked students and staff alike to discuss and share their favorite books and literary genres.
English teacher Stephanie Burley, deciding she is unable to limit herself to one book, said she is partial to the entirety of the romance genre. "I am a sucker for a happy ending, like a modern Cinderella story without the gender norms and expectations," she said. "I can always watch the news if I want to feel depressed." Though she doesn't have a concrete favorite author, she admires J.K. Rowlinger for her "ability to create an entire world, names, places, language, activities." Ms. Burley stated that next, she plans to read The Unhoneymooners and The Soulmate Equation, both by Christina Lauren. 
Similar to Ms. Burley, senior Sarah Hardeo is able to find solace in romance. She said Pride and Prejudice by Jane Austen is one that she finds comfort in revisiting, "Something that makes it stand out is all of the beautiful quotes that stuck with me from the first time I read it. Every time I reread Pride and Prejudice, I discover something new, which makes it fun for me." Moreover, Sarah expressed that she loves the novel not only for its content, but for the memories it holds. "I have many friends who have read this book as well, and I love thinking about all the times we discussed [it]." 
On the other hand, music teacher and orchestra director Christopher Lee prefers mysteries over romance. He said that his favorite book to read is The Original Illustrated Sherlock Holmes by Arthur Conan Doyle, stating "Victorian England is a setting that I have always found fascinating." With no stated preference of authors, he said that he simply plans to reread the Arsène Lupin stories.
Freshman Samira Li said that a book she likes is the Japanese manga Attack on Titan by Hajime Isayama because of the "amazing story telling, such as plot twists you never expected." Samira also mentions that "it's quite a tear-jerker and you become emotionally attached to the characters, even the ones you didn't think you ever would." She said she enjoys rereading it over again— "you wish you could just turn back time and wipe all your memories of it so that you can experience it all again for the first time." 
ISS and science teacher Christine Lynch finds enjoyment in books that will strengthen her view of humanity and help her look at life from different perspectives. She stated that her favorite book is East of Eden by John Steinbeck."This book stands out for its flawed, yet engrossing characters. It offers insight into what it means to be good versus evil. It's a powerful story about free will which left a lasting impression on me," she said. 
Torn between choosing  just one author, Ms. Lynch said that she most enjoys the works of John Steinbeck, Maya Angelou, Khaled Hosseini, Chimamanda Ngozi Adichie, Cheryl Strayed, and Anthony Doerr. Next on her to-be-read list is American Pastoral by Philip Roth.
Likewise, sophomore Wren Walston is fascinated by literary works that change one's perspective of the world. She picked We Were Liars by E. Lockhart and Ready Player One by Ernest Cline as her favorites. She described the latter as "otherworldly; a fantasy world where it is dystopian."  One of the reasons she likes these types of books is because she classifies them as an "escape from reality." Freshman Sean Park also shares this interest in fantasy books, with his favorite novel being the Percy Jackson series because "of the dozens of books in the series [he] got to enjoy it for a long time." 
Relaxation comes through the margins of many different books for many different people, whether they be dystopian fiction or manga. All these variations of comfort succeed in bringing about tranquility in times of surrounding turmoil and stress. 
Artwork by Gabriella Renzi
Leave a Comment
Your donation will support the student journalists of The Classic. Your contribution will allow us to purchase equipment, support our extracurricular events, celebrate our staff, print the paper periodically, and cover our annual website hosting costs.