This week saw the last days of the 2021-2022 school year, and as this year comes to an end, it's not just graduates who are leaving Townsend Harris High School. Three celebrated members of the staff are retiring from THHS: Physical Education teacher and Dean Robin Figelman, Physical Education and Health teacher Maria Assante, and Nurse Linda Carter. Here's a look at their time at THHS and what members of the community had to share as they embark on the next steps of their lives and careers. 
Robin Figelman
Ms. Figelman entered the Townsend Harris community 26 years ago, and has made a profound impact on students through her work as a physical education teacher and dean. 
Discussing her Weight Training classes at Townsend Harris, Ms. Figelman said, "I am going to miss teaching what I love to do. Weight training has become a passion of mine, and I'm definitely going to miss touching all the lives of a lot of students here. Students who've graduated reach out to me through email, Instagram, and Facebook to ask me for advice on weight training, life, and nutrition, and that's what I really enjoy about teaching. The biggest takeaway from my teaching career is that you can't teach the same lesson twice to two different classes. Every class has unique individuals and you have to target your lessons towards each student." 
Ms. Figelman, students said, has been an inspiration to students in her classes.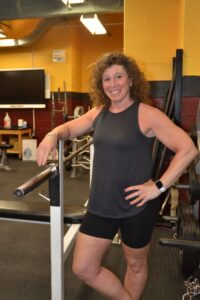 Junior Alfred Cyriac, one of Ms. Figelman's Weight Training students, agrees, "She was an amazing weight training teacher and motivated me constantly as an athlete to hit the weight room more." 
Junior Jesutoyin Olabode said, "She is so nice about asking for advice and she has this tough love nature around her. She really does expect the best out of people." 
Alfred shared a specific instance where Ms. Figelman offered helpful advice. "I told her I had to go vegetarian for religious reasons, and she talked me through how I could work around that and still make sure that I am able to put on muscle and work out to the best of my abilities," he said.
Ms. Figelman reflected on her time as a dean at Townsend Harris as well. She said, "I felt that I had control of helping to create a safe environment here and that for many, many years, I felt that what I did do [was] really important. Even though some students didn't really agree with the decisions and rules that were made here, it helped shape students to become better people."
In terms of her favorite moments with students, Ms. Figelman said, "Going on the Senior Trips, and having a bunch of the students call me 'Momma Fig…' I have these two girls, Claudia and Elizabeth, that treated me like I was their mom here…. I love going on all the trips, I love the proms, I love being in the classroom with my kids [in] the moment, and I just feel that this is a special place. Special kids, bright, respectful: it's not like any other New York City school."
Although she has served as an educator in the New York City Department of Education for decades, the COVID-19 pandemic and the social, economic, and academic changes that have been brought about by it is partly why Ms. Figelman has decided to retire from Townsend Harris. 
Ms. Figelman remarked of her plans beyond retirement that, "I'm still teaching at Queens College, and I do personal training on the side, so I'll pick up some more clients. I'll travel eventually with my husband when he retires, and spend time with friends that are also retired, and [be there for] my son."
As for final thoughts for the THHS student body, Ms. Figelman said, "The memories I've made here, the people I've met here will always be in my heart, and I'll never forget Townsend Harris. You know what they say, 'A lifetime of happiness is priceless,' so working here for [almost] 30 years is priceless."
Photos courtesy of Ms. Figelman:
[metaslider id="8390″]
Maria Assante
Ms. Assante has been a teacher for 30 years, and she came to Townsend Harris as a Physical Education teacher in 2008.
Through all of the diverse courses that Ms. Assante has taught, she said that she enjoyed teaching health the most. "I've always felt that it was a real life-skills class; growing and strengthening our mental, physical and social health is crucial for a long and healthy life," she said. 
When describing her students, Ms. Assante mentioned how easy it is to "have great conversations with [them]." When asked about Ms. Assante, her students felt the same way. Sophomore Juliana Crino described having conversations with Ms. Assante, saying "Whenever we talk she is always so sweet and so understanding."
A quote that Ms. Assante said she lives by is "Students may not always remember what you taught them but they will forever remember how you made them feel."
In regards to her biggest take-away from THHS, she said, "everyone can benefit from physical activity, regardless of what activity you choose. There's a sport for everyone, you just need to find your sport. It could become your passion, and it will enrich your life."
As for how she plans on spending her retirement, Ms. Assante says that she wants to live life to the fullest. "My parents passed on at fairly young ages, and I realize that I have to live what life I have left because tomorrow isn't promised to me. My husband and I are planning to travel in the US, we're doing a European cruise in the fall and will eventually snowbird in Las Vegas and discover the entire West Coast." 
Her love for live music and experiencing new adventures fuels her plans. "The world awaits us," she said. 
One of the things that Ms. Assante will miss about working at THHS is interacting with her colleagues. "You don't miss the circus, you miss the clowns," she said. 
Therefore, building relationships has been a big contributor to Ms. Assante's work experience. "Their influence and guidance [of other staff] have assisted me in so many ways, and for that I am very grateful…I will miss seeing and speaking with all my colleagues all over the building," she said. "Ms. Figelman and I are closest in age and where we are in life. She has been my closest confidant and friend at Townsend."
Fellow Physical Education teacher Jamal Bermudez said, "she let me sit in on her classes and modeled for me how to do it. She gave me all of her materials and really supported me when I needed it most… she has played a vital role in helping me feel comfortable as a teacher here in this school." 
"I have taught with Ms. Assante for 15 years and we always had similar stories about our upbringing and family life. She offered me parenting advice when my first child was born, which was very helpful," said Physical Education teacher Raymond Adamkiewicz. 
Ms. Figelman said "We have bounced ideas off each other and her wisdom as a teacher of health has helped me talk to students about mental health issues and see when things need to be addressed. She has helped me grow in my profession over the years."
Juliana said that the school environment will be different following Ms. Assante's retirement because THHS would be parting with a "nice, positive, and compassionate teacher."
Sophomore Minhaz Hasan said, "Ms. Assante is a really sweet and supportive teacher and I'm going to miss her because she always used to check in on her students and be there if anyone needed to talk."
"She was super sweet and super understanding, like during Ramadan she let us sit out if we felt like we couldn't handle the heat or activity and she always congratulated everyone or wished everyone happy holidays," said Senior Malak Zougari.  
On leaving the THHS student body, Ms. Assante said, "I have faith that so many of them will work hard to leave their city greater than they found it. It has been my honor and my privilege to be part of the Townsend Harris family."
Nurse Linda Carter 
Ms. Carter joined the THHS community 15 years ago as the school nurse. Over the years, she's said it's been important to make sure she really hears out the students seeking medical attention. "Regardless of what the medical issue is, there's the equally important one, which is that each of us needs reassurance especially when we are hurt or feeling sick or anxious. Each of us wants to be listened to and then taken care of. Being listened to is the first step in being taken care of," she said.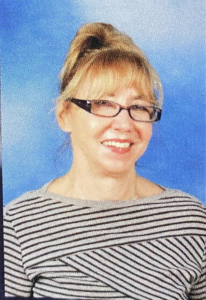 Students said that Ms. Carter always knew how to put them at ease. Sophomore Faith Park was terrified when she was sent to the nurse for the first time because a teacher suspected she had contracted COVID-19. "I didn't want to get diagnosed with Covid but the nurse was very nice and she even complimented me. She's a very welcoming person and I think she's a great staff member," Faith said. Other students remarked upon her kindness and her concern, sharing stories of how she would put them at ease no matter the situation.
English teacher and Classic advisor Brian Sweeney also discussed her kindness: "The Classic office is right next to the nurse's office, so I've seen Ms. Carter's incredible work up close for many years now. She's always shown nothing but kindness to our students, and I will miss the conversations we've had over the years. Her gentle demeanor and her comforting 'bedside manner' are like what you'd see in a storybook about nurses. She's exactly the person I'd want in my own children's schools."
Ms. Carter has worked in her role throughout the pandemic as policies and procedures have changed rapidly from what they were in 2019. Earlier this school year, The Classic looked at what had changed now that students were back in the building full time. In that article Ms. Carter offered students reassurance that "the Townsend Harris School Medical Office will continue to be a source of care and comfort." 
Ms. Carter thinks fondly of the students she's interacted with over the years. "There are so many students that I have had interactions with, too many to count, and some alumni still keep in touch with me and have visited over the years," she said.
Though Ms. Carter is retiring from the DOE, she will continue her nursing career.
"THHS has been a challenging but rewarding part of my journey in many ways, but the time has come to explore other avenues, other interests, and to take the time to be able to do so," she said.
Reflecting overall on her time, Ms. Carter said she "enjoyed the warmth, the caring, the spirit of THHS, where everyone is part of a very big family."