After PupilPath ban, DOE released its own gradebook platform; here's what teachers are saying about it

After a PupilPath data breach that impacted 800,000 students from more than 560 schools in early 2022, the NYC Department of Education banned the system's use in city public schools at the end of the last school year. Days before the start of this school year, the DOE launched its own online gradebook system and made it available for teachers to begin learning how to navigate. The system is free for schools to use, but so far, Townsend Harris teachers have not had much praise for it.
"It really does suck right now," Physical Education teacher Jamaal Bermudez said. "The new system is clunky, difficult to navigate, [and] doesn't ever seem to be up and fully functional… I'm hoping this is all temporary and the system improves in the coming months."
English teacher Christine Duffy said that the gradebook lacks key features. She said "it doesn't have the ability to alter points for assignments or change weights outside of a few limited options." In other words, because the system requires schools to set a grading scale for the whole scale, it then requires every assignment to be put in according to that scale, so a homework, a quiz, and a test, each must be input out of 100 points (and cannot exceed 100 points if a teacher wants to offer bonus credit). Teachers can change the weight of those assignments (and the grading categories they appear in). However, according to Ms. Duffy, other features common in online gradebooks like setting up custom marks like "missing" or "excused" for assignments, are unavailable. 
According to the DOE's website, the new system will ensure parents and students have to navigate between fewer online information systems. The new software includes attendance and messaging in addition to the gradebook, which the DOE website describes as a "true one stop for parent facing information to support student learning." NYC Schools Account
Parent Coordinator Ms. Lasoff said that another feature is the security in the system, providing students with the ability to "set up security questions and create a PIN #" for their accounts in the situation that their password expires.
"
The trainings are pointless when the product isn't functional.
— Christine Duffy, English Teacher
In its beta stages, the new gradebook was developed using input from more than 500 schools, including Townsend Harris, and has undergone demo testing with a number of teachers and principals throughout New York City since March. 
Teachers received emails in August consisting of instructions on how to operate the new product. They were also invited to live remote sessions for information in the absence of formal training sessions in person at their schools. 
Ms. Duffy said, "The trainings are pointless when the product isn't functional."
Ms. Lasoff added, "There was a technology summit in August where teachers were able to participate in live training, however, I'm unaware whether all teachers were provided with the opportunity… The asynchronous training on Infohub released September 8th so teachers are slowly learning as they go along." 
Although use of this new program, released in late August, is not mandatory, schools still need to undergo a process selecting new gradebooks to ensure security standards are met.
Assistant Principal of Organization Ellen Fee said, "We won't be able to purchase a separate gradebook system unless the DOE checks its privacy capabilities." This, alongside the fact that this gradebook is free of cost, may make the product a regular feature in the lives of students and teachers. 
As of now, teachers have access to the gradebook but students and families cannot yet see their grades online.  According to a DOE FAQ shared with teachers and administrators, families and students "will be able to view their assignments and assignment-level grades" starting on October 17.
Leave a Comment
Your donation will support the student journalists of The Classic. Your contribution will allow us to purchase equipment, support our extracurricular events, celebrate our staff, print the paper periodically, and cover our annual website hosting costs.
About the Contributor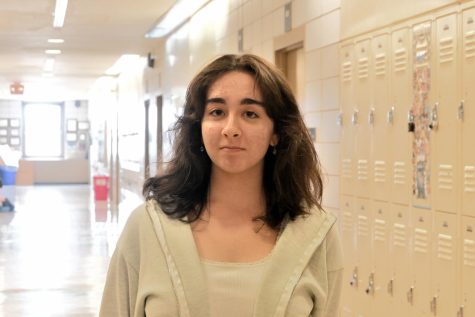 Nilla Wahab, News Editor
Nilla is a senior at Townsend Harris High School. She is excitedly entering her second year as an editor for The Classic. In her free time, she is an avid...