Vincent Yip wins Congresswoman Grace Meng's Congressional App Challenge

On March 7, junior Vincent Yip was selected as a winner of Congresswoman Grace Meng's Congressional App Challenge, a nationwide coding competition held by the House of Representatives, for his app, "Sit Straight!". The Google Chrome extension notifies users when they are slouching by blurring their computer screens. Users can set a desired upright position, while the camera detects any deviations from it. If large deviations are detected, the screen blurs, remaining until the user corrects their posture.
On average, teenagers in the United States spend about seven hours in front of screens per day, with a substantial amount of that time spent crouched behind their computers. Oftentimes, they will realize their horrible posture only after their back muscles are already fatigued. This common case is what inspired Vincent to create an application that promotes good posture.
  "Whenever my posture gets worse, my mom always reminds me to sit straight," Vincent said. "The app [is like] a second set of eyes to remind me to correct my own posture." Because of how easy it is to develop poor posture unknowingly, he hopes others will add the extension to their browsers, too, in order to improve their own slouching habits.
In a press release, Congresswoman Grace Meng congratulated Vincent on his victory. "Proper posture is critical to people's health and wellbeing, and I commend Vincent for creating this practical and useful app to help people maintain it," she said.
Vincent began learning how to code during the COVID lockdown. "My mom initially pushed me to learn coding and software development," he said. "[Eventually] I branched out on my own by watching YouTube videos that would inspire me to create things." 
When he heard about the Congressional App Challenge from the school PTA, he already had an idea. "I [decided to join] because I had something that I thought would be cool." 
Despite already having an idea to work with, Vincent had to spend a month brainstorming what components he would need for the app's development. "The initial design process included figuring out what packages I needed. I [had to] download these packages into something that could be reused," he said.
As someone planning to enter the computer science or engineering fields in the future, Vincent found the experience particularly helpful because it exposed him to related softwares, such as TensorFlow.  "It was my first time using TensorFlow in creating an application; it was an eye-opening experience that showed me how powerful these technologies are."
Vincent will now have his app displayed on the House of Representatives' official website, as well as in the U.S. Capitol, for a year. On April 17, he and other winners will have the opportunity to showcase their apps to Congress on Capitol Hill. "I'm looking forward to seeing what other people created and what their ideas are," he said.
To those looking to create an app themselves or pursue a similar field, Vincent's accomplishments serve as an inspiration. He said, "Don't be afraid to jump into a project and get feedback for it. You will learn from the experience; you don't learn from just looking or sitting idly by. You need to put your mind to action."
View Comments(1)
Your donation will support the student journalists of The Classic. Your contribution will allow us to purchase equipment, support our extracurricular events, celebrate our staff, print the paper periodically, and cover our annual website hosting costs.
About the Contributors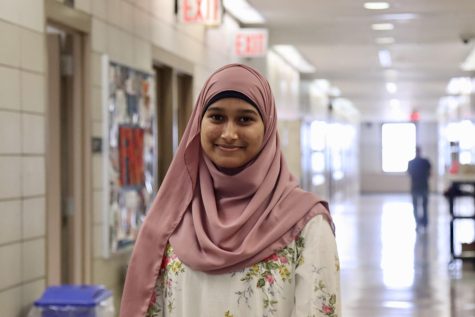 Rabtah Jinan, Science & Technology Copy Editor
Rabtah Jinan is a senior at Townsend Harris High School. Her favorite activity is doing henna and perfecting her designs through practice. She loves gathering...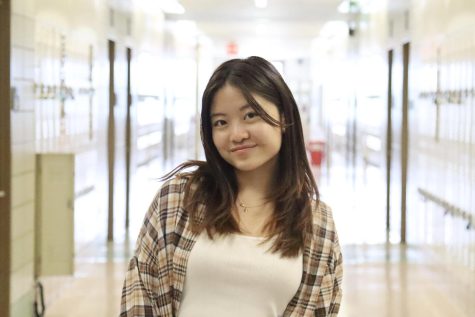 Karen Lin, Photography Editor / Social Media Editor
Karen is a senior at Townsend Harris High School. Her passions include graphic design, photography, and fine arts. In her free time, she enjoys reading...