Steel Hawks place third overall in the Long Island 2 Regional

In late March the Steel Hawks placed 3rd overall at the Long Island 2 Regional. Through many trials and tribulations, they were able to persevere and secure a top 3 spot. 
As this was the first competition of their 2022-2023 season, some members of the Steel Hawks said they  were nervous as to how the competition would go. When asked if they had any expectations competing, Vice President and Senior Matthew Goldstein said, "It was our first competition so we were a little unsure as to just how good we were as a team. We of course wanted to win but we knew there would be a lot of other strong teams there making winning difficult." President and Senior Matthew Algenio also said, "I honestly had a feeling we would perform very well from our testing prior to the event. However, I was not expecting us to place #3 and fight as hard as we did throughout the event." 
Despite facing many unexpected challenges, they were able to keep the fight going. Discussing the technical parts of the competition, Matthew Goldstein said, "Odds and seating favored our opponent in the first round and it went exactly like that: we lost. This put us in the lower bracket which meant one more loss would've sent us home. Our next two games were scary but we won with a decent margin, setting us up for a rematch with the alliance that beat us in the first round. It was close, but we won." This put the team one game away from making the finals, guaranteeing them 3rd place.
Though the Steel Hawks come out victorious, many more things await them with their New York Tech Valley Regional in Albany and their NYC Regionals. When asked what they felt about the entire competition, President Matthew Algenio said, "Overall, I am very proud of the team. Arguably, we competed with one of the best robots we have designed, and our ranking in Long Island and our other regionals attest to that. I learned and I hope others on the team will learn that just because we don't have a 1 million dollar lab or a NASA Bunker or even a programming mentor, we can still achieve greatness if we plan and work with purpose."
Leave a Comment
Your donation will support the student journalists of The Classic. Your contribution will allow us to purchase equipment, support our extracurricular events, celebrate our staff, print the paper periodically, and cover our annual website hosting costs.
About the Contributor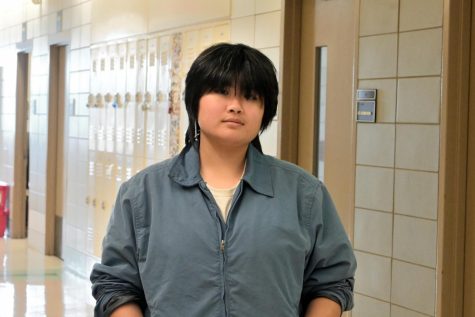 Samira Li, Photography Editor
Samira is a junior at Townsend Harris High School. She enjoys photography and art, especially digital art, and she loves playing sports, such as table...