Science Research Spotlight: juniors' microbiological research on plant tumors makes it to Terra NYCSEF preliminary round

For their Junior Science Research project, Carina Fucich, Sadeea Morshed and Rabtah Jinan investigated the effect of electrolytes on the growth of Agrobacterium tumefaciens. 
"The project examines a bacterium that causes crown gall disease in plants. Crown gall is a type of tumor that dehydrates plants, especially roses, and actually leads to a considerable number of plant deaths," said junior Sadeea Morshed (who is also a Managing Editor of The Classic). 
Primarily, the research team was interested in the research of cancerous tumors in humans, but realized that plant tumors such as crown galls were not as widely a studied subject in the scientific and agricultural world, despite the fact that it is a popular disease that continues to cause detrimental effects to plant industries such as the rose population in Kenya and stone fruit trees in the Mediterranean. Through further research, they found that the disease has no current cure and is only treated through methods, like heat, that would be "inconvenient to apply on a larger expanse of land in the real world," as Sadeea discussed. The team is interested in expanding their research to be more knowledgeable about the disease and improve available treatments.  
Sadeea said, "We decided to experiment on the bacteria that causes crown gall disease and not directly on the plant itself, mostly because we wanted to target the root of the tumor."
"The field of biology has always interested me, and although I've been interested in a more human-focused perspective for research, this experiment has certainly fueled my interest in plants as well," Sadeea added.
Agrobacterium tumefaciens growth was examined for the effects of two electrolytes, KCl and NaCl in the lab at Townsend Harris High School. They cultured A. tumefaciens on bacteria plates and treated the center of each plate with potassium chloride and sodium chloride, with distilled water as the control variable. To see if the concentration had any impact, they also tried NaCl and KCl solutions at both 75% and 100% concentrations. 
They measured whether or not there was any bacterial growth or inhibition from the center after incubating all of the plates for 24 hours. After re-incubating the plates for 48 hours, they took another measurement. According to their findings, KCl at 100% concentration was most effective upon reapplication in stopping the bacteria from growing. Rabtah Jinan recounts how difficult the project's planning process was. "Overall, it was a lot of educated guesses and planning that got us here," she says.
The goal of the antimicrobial electrolyte treatment investigated in their experiment was to inhibit bacterial growth. These medications could be sprayed onto plant roots and soil in actual applications to stop or reduce the growth of crown galls. Applying this method even in open fields would save more money and energy than heating the plant to eliminate the Agrobacterium tumefaciens.
Carina Fucich (who is also a Managing Editor of The Classic) said, "We joined Terra NYCSEF and made it through the preliminary round, but not onto the finals. However, we learned a lot during the experiment and we managed to have fun in the process, which left me with a sense of accomplishment."
"The control group was treated with water and placed in a heated environment (an existing treatment of this bacteria)." Even though the research was done carefully, "our control would be more effective if we placed it in the same [incubation] environment as the experimental groups to ensure that there is no zone of inhibition with the control group," added Carina.
Rabtah Jinan said, "This project taught us many lab skills that I am sure all three of us will continue to use and perfect in the future. Things such as streaking agar plates, measuring bacterial growth, and learning about tools and preparation are always useful in the research field."
Leave a Comment
Your donation will support the student journalists of The Classic. Your contribution will allow us to purchase equipment, support our extracurricular events, celebrate our staff, print the paper periodically, and cover our annual website hosting costs.
About the Contributors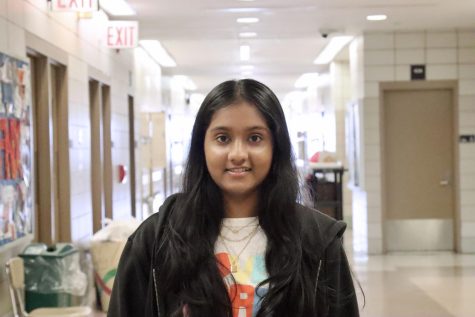 Aastha Patel, Science & Technology Copy Editor
Aastha is a junior at Townsend Harris High School. Her favorite activity is watching horror movies at night. She also enjoys going to theme parks.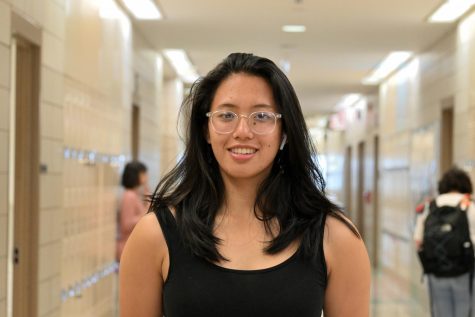 Carolina Corcuera, Science & Technology Editor
Carolina is a senior at Townsend Harris High School. She really likes The Classic, especially her beloved department, Sci & Tech. She really loves...