Musician Spotlight: Junior Ann Hsieh's musical endeavors inside and outside of THHS

Although Townsend Harris has gained notable recognition for its academic excellence, the scope of talent among its students lies in areas beyond academia. Junior Ann Hsieh's musical expertise in the flute is a prime example of how far that range extends. In an interview with The Classic, Ann reflected on her participation in music programs in and outside of school, revealing how she has distinguished herself as a musician and sharing her vision for the next chapter of her musical career. 
Ann's musical journey did not begin with the flute, interestingly enough. "I first started playing piano when I was 4, [but] when I was 8, my mom decided it was time for me to pick up a second instrument. That instrument turned out to be the flute, and although I wasn't the one that chose this instrument, I'm really happy I started playing the flute," said Ann.
Eight years later, Ann has been making multiple strides both inside and outside of school with her proficiency in flute. She has been a part of The THHS Wind Ensemble and Chamber Music Project. "I've had the privilege of sitting in the first chair of each ensemble." She continued, "I also just played in the pit orchestra of the school musical, which I really enjoyed." 
Ann's musical talents are not only showcased within the halls of THHS, as she has been performing around the city consistently for the past two years. "Outside of school, I was in the chamber orchestra and chamber group program of the Chamber Music Center of NY in my sophomore year. I sat second in the Chamber Orchestra, and I was able to perform in a chamber trio with guitar and cello. I am currently in the AllCity concert band, where I sit in the third chair." 
Ann spoke about a musical experience she had last summer: "This past summer, I had the privilege of playing next to Principal Flutist Jasmine Choi in the Mostly Mozart Festival Orchestra in their Side by Side in Harmony program. I consider this to be one of the most memorable music experiences I've had. I have also received a gold medal from the RCM examination, and a blue ribbon from the NY Flute Club's youth competition."
Director of the Band Program Kevin Heathwood described his experience working with Ann since her freshman year at THHS. "It has been a pleasure. Working with someone with such high talent yet such great humility is very rare. Usually, those two things don't go hand-in-hand, but Ann is very humble and helpful. I trust Ann to be the music instructor in the room while I help other people who need my assistance. She's been a very valuable asset to band – not just because of her playing, but also because of her helping others in the band." 
In addition to her talent and character, Mr. Heathwood praised Ann's work ethic. He said, "There are a lot of really talented musicians in this school, but it says something more when those musicians dedicate their time and balance their coursework load to allow music to be a part of their academic life. Ann is such an amazingly talented musician who doesn't need to be in the band program here to be musically fulfilled, but she has chosen to do this because she wants to build something. She is a model and testament for all future musicians that come here to show that you can be academically achieving and still be a part of the band program." 
Ann's success as a flutist also stems from the genuine enjoyment she gets out of performing. "There's an adrenaline rush that comes with each performance," she said. "I really enjoy that I can "speak" to the audience without actually having to speak when I perform. Being able to connect with the audience through classical music makes every minute of practice worth it."
Mr. Heathwood also gave his input on his vision for Ann's future in music. He said, "As a biased musician and music teacher, I hope she pursues a career in music just because I think she has what it takes to succeed and she'd be amazing at it. In the long run, I just hope music stays in her life. I'm sure it will, but I hope it becomes a prominent part of her life. [Ultimately,] I hope she finds happiness in whatever she decides to do."
As she advances in her musical journey, Ann shared her goals that she hopes to accomplish: "In the future, I hope to continue becoming the best flutist that I can by improving my technique and musicality. I also want to travel around – it doesn't have to be far – and play music with as many musicians as possible, because that's my favorite way to learn about music."
Leave a Comment
Your donation will support the student journalists of The Classic. Your contribution will allow us to purchase equipment, support our extracurricular events, celebrate our staff, print the paper periodically, and cover our annual website hosting costs.
About the Contributors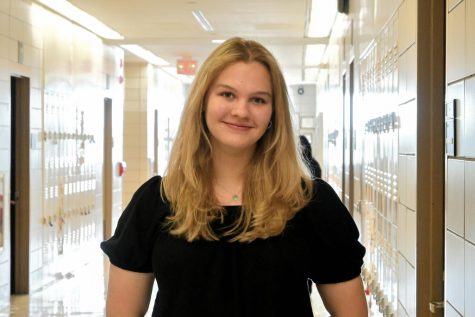 Anastasia Gonidelis, Arts & Entertainment Copy Editor
Anastasia is a junior at Townsend Harris High School. She is a writer who enjoys dancing and traveling in addition to writing. She is very excited to be...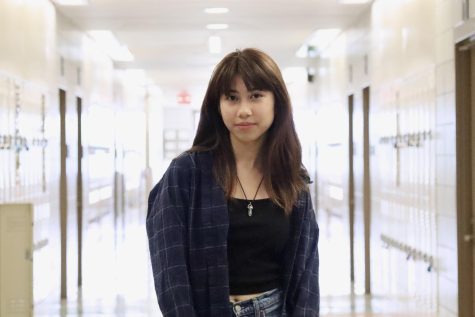 Katherine Lian, Multimedia Chief
Katherine Lian is a senior at Townsend High School who enjoys taking pictures, dancing, and trying new things. Her favorite memory with The Classic was...