Boys Tennis ranked 5th in NYC and off to playoffs

Off to an exemplary season, the Boys' Tennis team has won all nine of their league games—leaving them undefeated for the first time in Townsend Harris history and headed to playoffs. The team is currently ranked 5th in the city, and claimed the title as Queen Division Champions for the first time in seven years. 
Throughout the season, the team has dominated more than half of their league games, with senior captain Justin Chong amassing several undefeated victories during his matches. 
On May 9th, the team faced off against Benjamin N. Cardozo High School, a challenging past rival. The team ultimately emerged victorious with a score of 3-2, officially securing their standing as undefeated division champions. 
The team spoke to The Classic about their expectations for playoffs and the measures they are taking—both mentally and physically—to prepare for their upcoming games: "I try not to have too many expectations for the team in terms of results, but I think all of us just want to go into playoffs with the mentality of competing hard and enjoying the higher stakes," said sophomore Joseph Au.  
Similarly, sophomore George Jong emphasized the need to "stay focused on the present, get lots of rest, go in with a positive mindset, and give maximum effort." He also revealed that although their opponent, the Bronx High School of Science, got the best of them last year, they are now "an overall stronger and more mature team." 
Junior Austin Huang shared that his dedication to tennis expands beyond team practices. He explained that he will continue practicing outside of school, whether on the weekends or on holidays, in order to sharpen his skill and further prepare him for accomplishing his goal of "making a deep run in playoffs." Junior Vincent Yip said, "My partner and I plan to adapt our doubles strategy more to play smarter, given that we are going to face tougher opponents." 
Vincent also shared the sense of accomplishment from "[finishing] the season stronger than the last, and reaching the best result the team has had since [his] 3 years on this team." He said, "I think our relentless pursuit of perfection in practice and constant pushing of each other to do our best has motivated all of us to perform this well as a team." 
Sophomore Ian Pagcaliwagan described the fulfillment he felt from both establishing a reputation and creating history for Townsend Harris, along with "creating a lasting memory with this amazing team [they] have set up." He said, "I know we will have to work persistently for a spot in the finals, especially against the higher seeds, but we are very fortunate to have a higher seeding as we have a better chance at advancing further."  
Joseph accredited the leadership of their captain as the primary contributor to their success this season. "Justin Chong's work ethic and commitment to the team set a great example for the rest of our team to follow," he said. Sophomore Leo Huang also acknowledged the unwavering commitment and skill of his teammates, especially his captain. "Our first singles player, Justin, pulled the team up with a higher standard of play. And with our young talented players, we were able to sort out our roster fairly to have greater odds in each match," said Leo. 
Justin expressed his ambition to make it past the quarter finals this year, highlighting the importance of "going one match at a time and seeing where that takes us." He said, "Every match I try to do the best I can and trust in my abilities. With years of experience playing tennis, the most important thing I have learned is to have confidence and believe in the training I have done for countless hours year round." 
Leave a Comment
Your donation will support the student journalists of The Classic. Your contribution will allow us to purchase equipment, support our extracurricular events, celebrate our staff, print the paper periodically, and cover our annual website hosting costs.
About the Contributors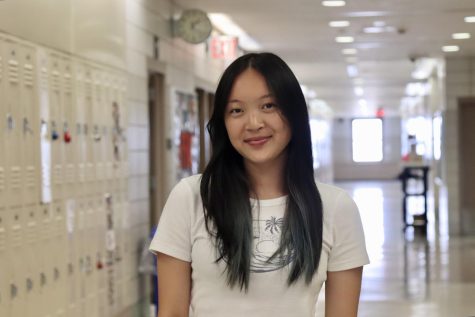 Chloe Mau, Sports Editor
Chloe Mau is a senior at Townsend Harris High School. She enjoys playing volleyball and baking in her free time. Her favorite memory from the 2022 - 2023...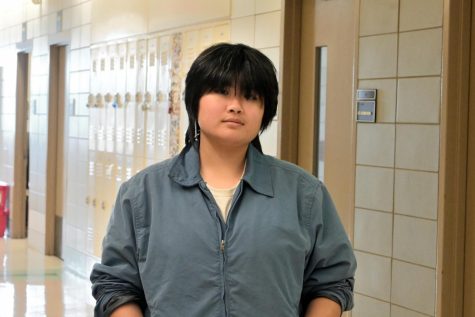 Samira Li, Photography Editor
Samira is a junior at Townsend Harris High School. She enjoys photography and art, especially digital art, and she loves playing sports, such as table...