Following a debate and a vote, the SU election season comes to a close

Last week, Coordinator of Student Activities Jaime Baranoff announced the members of the new Student Union Executive Board for the next school year. After a nearly month-long campaign process, the general election took place digitally on May 17 and 18. Over the span of these two days, Harrisites cast their votes through a Google Form ballot.
Juniors Hellen Oliviera and Karen Lin were elected president and vice president of the Student Union, having run unopposed for these two top positions. The rest of the results appear below. 
Prior to voting, on May 16, candidates participated in the election debate as a part of the 2023-2024 campaign season.

During the debate, Student Union candidates from all grades took the auditorium stage, including those running unchallenged. Current Senior School Leadership Team (SLT) Representative David Babayev and current SU President Nameera Khan moderated the debate, asking the candidates a list of questions about their policies and allowing them to argue why they would make a more worthy leader than their opponent.
Sophomore Anastasia Gonidelis, a candidate who ran for Junior SLT, said, "Participating in [the debate] was exciting because I finally got to share all of my ideas that I had been planning for some time while also engaging in friendly debate with my opponent."
Rachel Tan, one of two juniors who ran for Senior Class President said, "I think the debate boosted my visibility and recognition among the collective student body…Through my speech and discussion, I was able to articulate my policies and goals which captured the attention of my peers in ways that social media and posters couldn't. As a result, they became more familiar with who I am as a candidate, which I believe played a crucial role in amplifying my campaign."
Junior Hasan Raza, who ran for Treasurer, said, "I think the debate was really fun. It was a wonderful opportunity to interact with underclassmen and my opponent. We haven't had a Student Union debate in nearly four years, so I was glad to experience it during my final election cycle. When debating, I had only hoped that the audience retained my message and agreed with it. Thankfully, in the days following, many underclassmen showed me their support and expressed that they agreed with my claims."
Following the debate, students took to the polls, and the results of the 2023-2024 SU General Election are as follows:
SU President: Hellen Oliviera
SU Vice President: Karen Lin
Treasurer: Hasan Raza
Secretary: Isabel Jagsaran
Club Liaison: Alex Yauri
Senate Chair: Zara Islam
Public Relations: Katherine Lian
Senior SLT: Reem Nasrallah
Junior SLT: Anastasia Gonidelis
Senior Class President: Rachel Tan
Senior Class Vice President: Aiden Clarke
Junior Class President: Jasmyn Pillay
Freshman-Sophomore Class President: Shaw Williams
Leave a Comment
Your donation will support the student journalists of The Classic. Your contribution will allow us to purchase equipment, support our extracurricular events, celebrate our staff, print the paper periodically, and cover our annual website hosting costs.
About the Contributors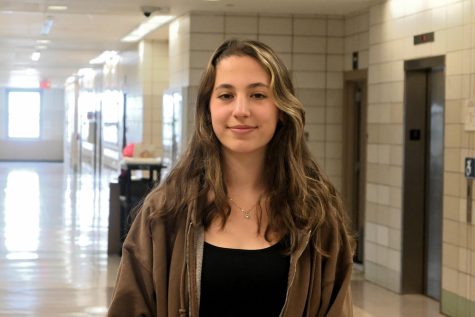 Diana Piergrossi, News Editor
Diana is a senior at Townsend Harris High School. Her favorite subjects in school are English and science, and she enjoys reading, writing, photography,...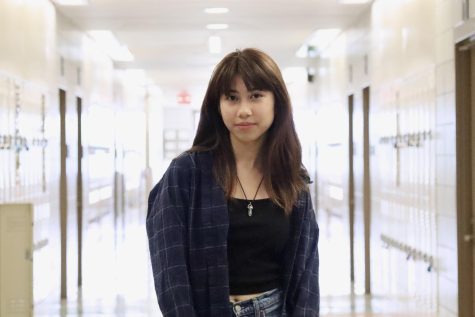 Katherine Lian, Multimedia Chief
Katherine Lian is a senior at Townsend High School who enjoys taking pictures, dancing, and trying new things. Her favorite memory with The Classic was...