Chifa: Where Cuisines Combine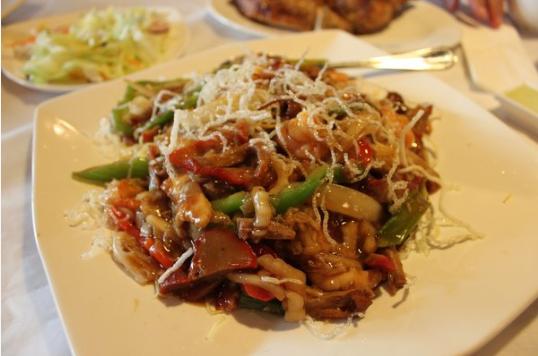 It is not often that one will find a fusion of foods from cultures as geographically and culturally different as Peru and China. Chifa, a Peruvian-Chinese restaurant in Jackson Heights successfully merges these two cuisines into a unique dining experience.
"Chifa" is a slang word that can trace its origins to early 20th century Peru and Ecuador. With the influx of Chinese immigrants, many South American chefs began preparing Chinese cuisine, but supplementing it with Latin ingredients. The union of the two very distinct cuisines quickly became popular in Peru with immigrants and affluent locals alike. Though from the outside Chifa appears to be a humble little eatery, its creations and combinations of South American and East Asian food sets it apart as a delicious and intriguing restaurant.
As for the restaurant itself, Chifa sits in an unassuming storefront, with simplistic yet pleasing décor inside. In accordance with the fusion of foods, the staff is equally diverse, as Chinese and Hispanic workers add to the ambience and make you feel right at home. Be forewarned that the servers likely will speak Spanish, but do not fret; it was not at all an issue.
I personally ordered "Tallarin Saltado 'Sam Si,'" which was a noodle dish that came with vegetables, chicken, pork, shrimp and duck. Coupled with their flavorful green hot sauce, the dish was impressive. The Chinese noodles and Peruvian sauce created a noticeable harmony of two distinct cuisines.
Overall, Chifa was a great eating experience. Seeing how food has evolved as different ethnic groups meet each other and adopt components from one another is always interesting to experience and taste, and Chifa was no exception to this rule.
Chifa Peruvian-Chinese Restaurant
7320 Northern Blvd
 Jackson Heights, NY 11372
Food: A+
Service: A-
Décor: A-
Overall: A
Leave a Comment
Your donation will support the student journalists of The Classic. Your contribution will allow us to purchase equipment, support our extracurricular events, celebrate our staff, print the paper periodically, and cover our annual website hosting costs.