Boys indoor track prepares to enter the "melting pot"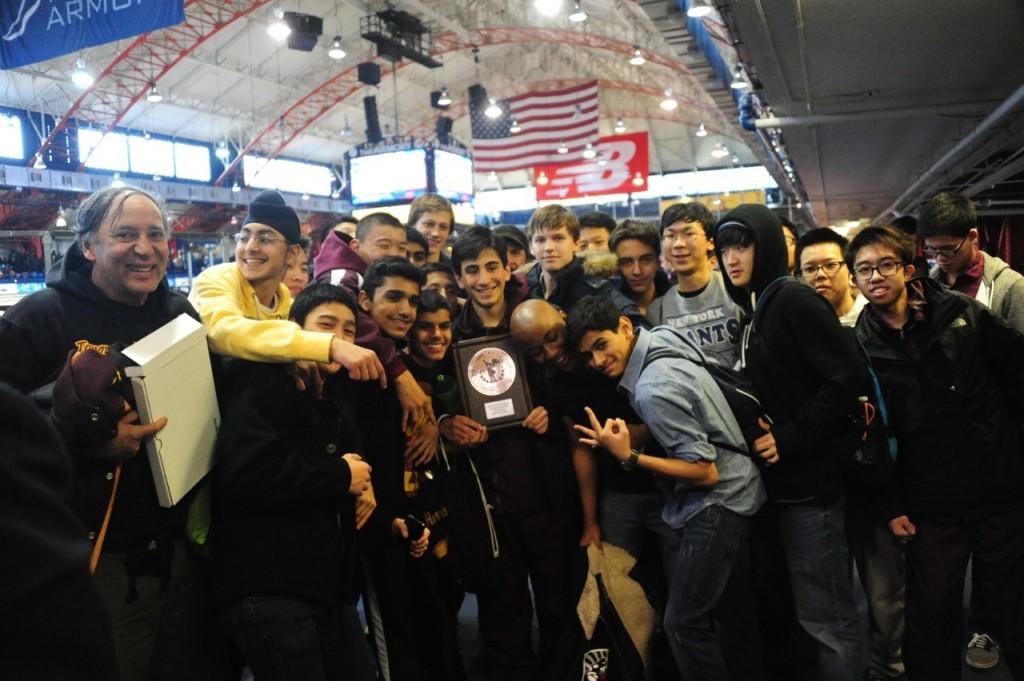 As the cross country season races to its finish, the boys prepare to turn the corner and head for the indoor track season. With the PSAL Cross Country championships on November 9, Coach Orlando Martinez and Assistant Coach George Rio will have only a month to prepare the boys for sprints, throws and jumps. The indoor season begins on December 1.
Last year, the Boys Indoor Track team was ranked third in the city. Many members of the team competed fiercely in several events in both the track and field categories. Junior Junwoo Shin, for instance, competed strongly in the triple jump; senior Harry Quinn fared well in the High Jump; junior Yash Sharma stood out in the 3200 meter run.  The list of accomplishments goes on and on.
Most members of the indoor team were members of the cross country team. However, many boys join for the indoor season.
Junior Junwoo Shin said, "Some of us have slowly started transitioning into our various field events as well as sprints."
Indoor track gives each member an opportunity to show off their talents. Junior Yash said, "I feel that most of us look forward to indoor rather than XC because it's when we can all go into our respective events. People are definitely excited that XC is ending, and Indoor is beginning."
The average training for the indoor season is a combination of long, slow distance running but shifting more to speed work for sprints.  Senior Brian Van adds that "everyone works on their specialties and workouts become varied depending on the athlete."
Junior Ross Cimagala said "everyone should just be improving at the event they are dedicated to."
Brian said the "monotonous training for cross country, suddenly changes into America- a melting pot of events which are all important."
With the support from the coaches, each member of the team is always motivated to do his best. Yash said, "Our coaches are always there for us, for when we run both good times and bad times. They never stop believing that we can excel in our event, and always know what our true potential is. We all love our coaches, and to be honest, we wouldn't be where we are right now without them."
With cross country behind them, the boys indoor team prepares to sprint, jump and throw themselves among the city's best teams.
Leave a Comment
Your donation will support the student journalists of The Classic. Your contribution will allow us to purchase equipment, support our extracurricular events, celebrate our staff, print the paper periodically, and cover our annual website hosting costs.