Summer Sounds: Musical opportunities abound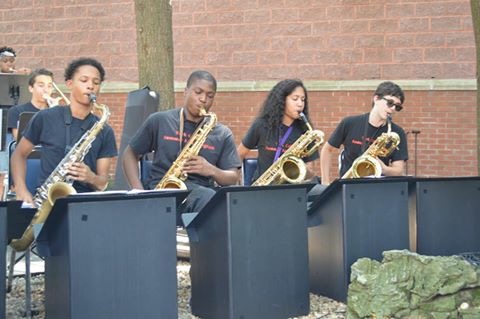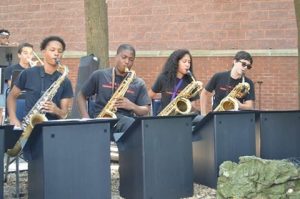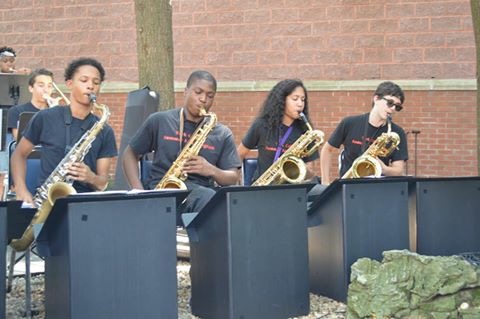 During the school year, the second floor of Townsend Harris is filled with the melodic clangs, whistles, and hums of instruments. Once the school year ends, the halls are devoid of sound, but that doesn't mean students aren't playing music. Students Max Lacoma, Leann Senat, Kostadin Kostadinov and Fiona Calberson each spent their summer at a music camp learning a variety of different pieces and techniques from teachers along with highly distinguished musical professionals.
Seniors Max Lacoma and Leann Senat attended the York College Summer Jazz program for six weeks, this past summer being their second time there. According to Max, the program involved taking two different college classes, "Jazz History and Jazz Ensemble, for a total of five credits."
The Jazz History course centered around the role music played in history. Both Max and Leann explained that professional musicians taught advanced music repertoire in the Jazz Ensemble portion, which Leann said she could "bring back to our own music program."
Junior Fiona Calberson participated in the New York State Summer School of the Arts (NYSSSA) through the School of Orchestral Studies program for about a month this past summer. This was her second year in this prestigious program, located at the famous Saratoga Performing Arts Center. Throughout the program, Fiona explains that the participants  "played repertoire for full and string orchestra" and challenged themselves by playing complicated pieces including "Tchaikovsky's Nutcracker Suite, Beethoven's fifth symphony, Ravel's Bolero, Bernstein's Ballet Fancy Free, Dvorak's Serenade for Strings, and Mendelssohn's String Symphony in C Minor."
Sophomore Kostadin Kostadinov attended the All City Marching Band, the official marching band of New York City. This intensive program developed his music skills and will carry on into his studies. Kostadin stated, "The band camp helped me work out all the kinks in terms of playing music. For example it made it easier for me to play accents and it helped me keep time better." He went on to say that what he learned at this camp will make him enjoy the experience more.
Leann's experience at York College Summer Jazz Program differed from THHS since "the program ran every day from 9:30-3:30 so a lot more time was spent rehearsing and getting the music right" and that "there were essays and morning discussions and then five gigs spread throughout."
Fiona agreed with this sentiment, stating, "it was different from Townsend because we don't have a big classical music scene and it was amazing to be surrounded by so many people who share my love for it, and music in general."
Programs like these allow students to extend their passion for music beyond the 45 minute class time at THHS. The  students who went to York College Summer Jazz Program, Max and Leann, not only learned under professional musicians such as trombone player Scott Stringer, percussionist Jovol Bell, sax player Matt Koza, and trumpet player Lex Samou, but also got to perform at various prestigious places such as the Louis Armstrong House in Corona, Queens and the Rockaway Band Shell at Rockaway Beach. Fiona attended concerts given by the Philadelphia orchestra at the Saratoga performing arts center with NYSSSA and even learned from members of the professional orchestra.
These exceptional programs help students enhance not only their music skills, but their leadership and teamwork skills as well. They learned to work together with people they were initially unfamiliar with. Through the All City Marching Band, Kostadin developed leadership skills when he was picked to "[teach] the incoming band members how to march."
Each of the four participants wish to continue the program in years to come and all highly recommend their program to other Harrisites who are interested in pursuing music.
Leave a Comment
Your donation will support the student journalists of The Classic. Your contribution will allow us to purchase equipment, support our extracurricular events, celebrate our staff, print the paper periodically, and cover our annual website hosting costs.