The valedictorian and salutatorian of Townsend Harris' Class of 2019 were honored at the Baccalaureate Awards Ceremony, which took place on June 3rd. Valedictorian Atia Ahmed and salutatorian Nefertari Elshiekh shared a few thoughts about their time at THHS with The Classic.
Q: What is the most important thing you learned from your time at THHS?
Atia: Nothing is permanent. Everything comes to an end at one point or another. It seems a bit cynical, I know, but I've learned how this can apply to a variety of situations in life. It's a comforting thought when you're going through a rough period in life – the promise of an eventual end to your pain. But, it also serves as a reminder to cherish the good moments because you know that one day they will be nothing but memories. It's a simple fact that time is fleeting; Townsend has taught me that what you choose to do with that time is up to you.
Nefertari: This is totally cliche, but I genuinely saw firsthand that with hard work and dedication, you can accomplish anything that you set your mind to. It is easiest to visualize such accomplishments by looking at a test grade, but don't limit yourself to just that. I remember when my sister and I wanted to start an Egyptian FON, but we had no clue how to belly dance. How were we going to not only choreograph a dance but teach it to others if we didn't know it ourselves? We dedicated our time to watching videos and before we knew it we had a dance that we were proud of. Townsend taught me that I can achieve more than I believe, so test the waters; expand your comfort zone and see how far you can go.
Q: What is your favorite thing about THHS?
Atia:  Townsend is defined by its people; without the passionate students or the devoted faculty that walk its hall, Townsend would be nowhere near what it is today. The small community one can find in Townsend is my favorite thing about it; unlike other schools, you eventually come to know everyone's faces even if you don't know their names. I've had the opportunity to speak to so many people who are driven and vocal about issues they care for.
Nefertari: I love that Townsend is such a unique school rooted in tradition from taking the Ephebic Oath to having Founder's Day and Keeper's Day even to something as simple as calling periods bands. This reflects the unique students that walk through this school. Everyday I was amazed by the talent, intelligence, and dedication that I was surrounded by.
Q: What is your best late-night-procrastination memory?
Atia:  I wouldn't use the word 'best' to describe any of my late night procrastination memories. I actually never pulled an all-nighter until senior year. My worst memory was around the end of Spring Break; I was out of the country and sleep deprived, but I had two huge papers due and so many tests the week I came back. I remember working at the airport, on the plane, and even having to stay up that night to finish. But again, I had procrastinated for so long that it was kind of my fault. At the end of the day, it was a warning to never push things off for that long, but it was also my second semester as a senior so there wasn't really much left for me to procrastinate on anyways.
Nefertari: Second semester in Humanities, we had our final paper due the week we came back from spring break. It was a group paper, and since we had already written two papers on the topic planning for the final one my group kept pushing it aside. Before we knew it, spring break was over, and we literally had one sentence done. So we ended up starting what had to be about a 20 page paper at 8 the night before. We FaceTimed, but we spent an hour just complaining how much we didn't want to do this or didn't know where to even start. We finally realized that we needed to start and we ended up FaceTiming until 5:30am to finish the paper.
Q: What is the least expected thing to have happened to you during your time at THHS?
Atia: I think Townsend is so important because it stresses the importance of physical health alongside academics. I never thought that I would be the type of person to have any sort of interest in anything remotely athletic, but I've genuinely enjoyed weight training. I'm not exactly in shape, but I've learned to find some sort of solace in weight training, which I've been able to do these last two years. I think it's helped teach me the importance of being not only mentally healthy, but physically healthy as well, and how the two go hand in hand.
Nefertari: I never expected to join a sports team because I am far from athletic, but freshman year I decided to join the fencing team. I remember even thinking to myself during the Pep Rally who would join that sport, but then I found myself fencing. Unfortunately, I couldn't continue sophomore year because it prevented me from being involved in other commitments, but the fact that I ever decided to join in the first place was very surprising to me.
Q: What extracurriculars were you most involved in at THHS? 
Atia: I was most involved in MSA and MIST during my years at Townsend. I was able to learn a lot about both community and leadership through these experiences, and I'm grateful to all the valuable relationships I've developed through these activities. It meant a lot to me because not only did it play an important role in developing a diverse community, it was also a platform that promoted the discussion of important social issues.
Nefertari: I was more involved in outside extracurriculars as I wanted to things that involved children, and there weren't many opportunities to do so at Townsend. I devoted a lot of my time in high school to the Intrepid Sea, Air, & Space Museum, where I am an educator. I give demonstrations on the weekend related to density, flight, and space and get to interact with a myriad of children. I also spent many hours each week tutoring and babysitting. I also was involved with Dancing Dreams, where I was paired with a physically disabled child and would support her through an adaptive dance class. This was especially meaningful to me because I have been a dancer since I was 3 years old, so it allowed me to combine my passion of dance while also gaining experience that would prepare me for future career as a special education teacher.
Q: What Townsend-survival advice would you give to underclassmen?
Atia:  Don't normalize unhealthy habits. We have this tendency to compete over who got the least amount of sleep last night or how many hours we spent studying but by doing so, we actively promote developing habits that harm our mental well-being. Your worth surpasses a simple number on your report card. And, like Neffie said, this may seem hypocritical coming from us, but remember that no grade is worth losing a part of yourself over. Don't let anyone tell you your worth or take your voice.
Nefertari: I know that this seems totally hypocritical, but don't spend your four years obsessing over your grades. Always make time for yourself and to hang out with the people you love because Townsend has so much more to offer than studying. Now that I am leaving New York for Florida, I regret that when I look back at my high school experience it was mainly filled with long nights studying. At the end, your test grades all blur together, but the memories will last forever, so make ones that you want to remember. Work hard, but also have fun because you can never get back these four years.
Q: What is the best advice you have received that you've found helpful?
Atia: If you can do even a little bit of good, that's enough. Even if your actions only help a single person, they're still worth it. Life is too short to do anything but be good. My mom once told me that it's okay to mess up, as long as your morals remain intact; be genuine and sincere about everything you do. That's incredibly important to me, and it's something I try to apply to my daily life.
Nefertari: My father loves to give me long lectures, but when I was deciding where to go to college, he said to me something very simple: "Happiness comes first; money is always second." Whenever I say I want to be a teacher, everyone always asks me, "Are you sure? Teachers don't make any money." The first comment is always about the money, but I know I will be happy doing it, and to me that is priceless. When making my college decision, I followed my happiness over everything else, and I think putting my happiness as a priority helped me through high school and will continue to be my guide in the future.
Q: What inspires and motivates you?
Atia: As cliche as it sounds, the thought of making the world a better place is what motivates me. And I suppose everyone wants to make the world a better place, but we don't all have the same definition of what 'better' is. I'm inspired by the knowledge that I'm incredibly privileged to have been given the opportunities that I have been given, and that I can use this privilege to not only give voice to important issues but to actually do something about them.
Nefertari: I'm inspired by people who became successful despite the odds being stacked against them. I know that there are people working ten times harder than me to just even the playing field, so I feel like what is my excuse. I was fortunate enough to be able to attend a school like Townsend, and that motivated me to take advantage of all the opportunities I could because not everyone gets that chance.
Q: What does being valedictorian/ salutatorian mean to you?
Atia:  It means a lot, but it doesn't mean everything. I'm proud that my four years of hard work at Townsend have been recognized through such an honor. It was exciting hearing my name being announced and knowing how proud my parents would be but at the end of the day, there are so many students who have worked just as hard, maybe even harder, whose efforts shouldn't be overlooked. There are so many people at Townsend that are talented in so many different areas that I have a lot of respect for.
Nefertari: It was surreal when they called my name because I had definitely put in my all throughout the four years, but I never expected to be Salutatorian. I am very happy to be salutatorian, but like Atia mentioned it is not everything. I still would have been proud of my years at Townsend with or without the title of salutatorian. Townsend has so many intelligent and motivated students, and we should all be proud of what we accomplished during our years here.
Q: What college will you be attending? What are you most looking forward to for college?
Atia:  I'll be attending Yale University. I'm most looking forward to having more of an opportunity to actually invoke tangible change in the community. I feel that once you get to college, you're given a larger platform. There's more responsibility, understandably, but there's also a lot more to get involved in. I'm also looking forward to exploring different areas of study and meeting new people. I think I'll be able to grow both as an individual and as a member of the community.
Nefertari: I will be attending the University of Central Florida. I love that UCF has a good balance between a large community as the school has over 50,000 students, but also a close knit community in the honors college. Since the school is so large, there is definitely something for everyone, and I can't wait to explore new things that I didn't have the chance to do in high school. At the same time, I am looking forward to finding that close group of friends in the honors college that I can explore Orlando with.
Q: What if any are your current career goals and/ or plans for the future? What do you plan on studying in college?
Atia: To be completely honest, I really don't know. For a long time, I wanted to study medicine, but a few years ago, I decided that I no longer wanted to go down that path. I'm interested in the social sciences and the humanities, and I hope to explore more areas of study in college to figure out exactly what it is I'd like to dedicate my life to.
Nefertari: For as long as I can remember, I have wanted to be a teacher. I plan to double major in psychology and education since I want to be a special education elementary school teacher. Once I graduate from college, I hope to join Teach for America for two years, in which I will teach in underserved areas across the country as well as fight to make educational equity a reality.
Q: Describe your high school experience using a movie or song title.
Atia: It's really hard to pick just one; my high school experience had a lot of ups and downs that I don't think a single title would do it justice. This question does remind me of that Dr. Seuss book Oh, The Places You'll Go. I think these last four years have truly been an experience that took us on a journey to a wide variety of places, during which we've had the opportunity to meet incredible people or do great things. I've also learned that high school is simply the beginning of this journey.
Nefertari: I feel like a lot of people, or at least me because I love Disney, compare their high school experience to High School Musical. My four years at Townsend did not have random moments where we break into singing and dancing, but one of the lines I'll never forget from High School Musical is "We're all in this together," and that couldn't be more true of my time at Townsend. Everyone is so supportive of each other and willingly helps each other succeed. We struggled together, failed together, succeeded together; we shared experiences together that people who didn't go to Townsend can't relate to, and in the end, we got through it together. We truly were all in this together.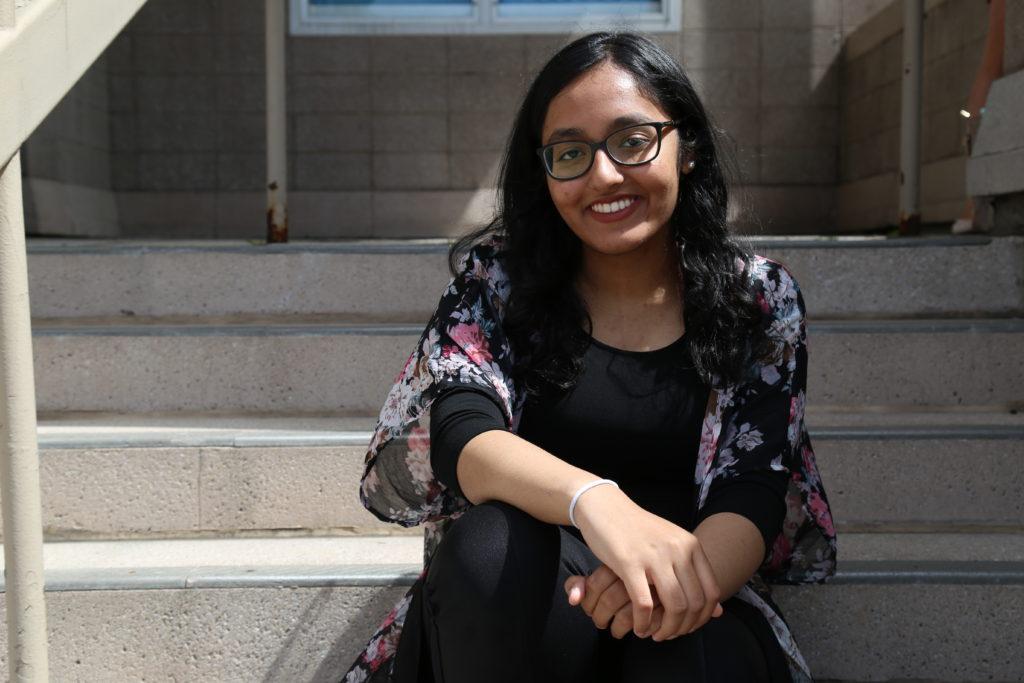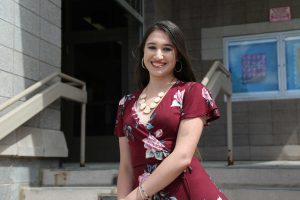 Photos Courtesy of Ilma Aamir