DOE offers free food to minors all summer long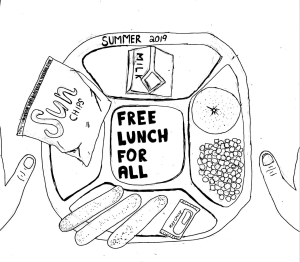 By The Classic Summer Team
The New York City Department of Education has enacted a free summer meals program available to over 1.1 million minors citywide. The Summer Meals Program offers breakfast and lunch at public schools, community pool centers, public parks, libraries, and New York City Housing Authority locations. This program ensures that all city minors have access to nutritious meals from 8:00AM to 9:15AM and from 11:00 AM to 1:15 PM, Monday to Friday until August 30. 
Near Townsend Harris, two locations offer these meals. Queens Library-Kew Gardens offers the lunch menu, while P.S.165 offers both the lunch and breakfast menu. 
Assistant Principal of Organization Ellen Fee said "it's important for all New Yorkers, especially children, to have access to nutritional meals." 
Though it would be convenient for some to have the meals at THHS, Ms. Fee believes it is better policy for the DOE to combine school sites, as "[the DOE is] trying to conserve energy, which is important as well."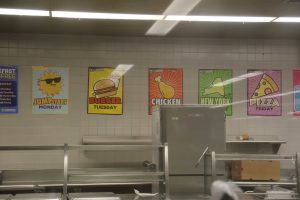 Freshman Maria Mattei said "I think it's a really cool idea because there are people in the city who don't necessarily have the means to buy breakfast and lunch every day." 
Some have criticized the DOE for failing to publicize the program. 
Freshman Rasheed Benn, who had not heard of the program, suggested the DOE broadcast more information on television. Maria also suggested creating more subway advertisements to reach parents who commute and might be unaware of the program.
The DOE has offered an online tool where you can enter your location to find a school with summer meals near you.
In addition to the school sites, there will be three mobile food trucks offering meals in Manhattan and Queens. 
There is no application needed to access these meals. Menus for the summer are available here.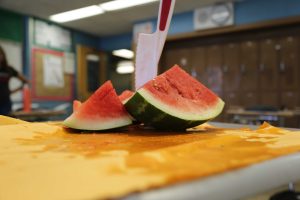 Members of The Classic Summer Team: Nailah Alladeen, Kevin Chen, Kaitlyn Cheng, Jasmine Deonandan, Catherine Fang, Arvin Gaul, Janna Habibulla, Elaine Hung, Allyanne Ilasin, Jonathan Kalendarev, Susie Lim, Anjali Luckhoo, Alisha Mahadeo, Sayeed Masrur, Victoria Moczulski, Nowyshin Mridula, Niharika Ojha, Oscar Lin, Christine Pak, Rachel Pyeon, JK Ronobir Rajjo, Moriah Ramcharran, Jessica Sandoval, Frank Sanginesi, Pragya Sharma, Kristen Song, Sarah Tasnim, and Mehak Wadhwa
Leave a Comment
Your donation will support the student journalists of The Classic. Your contribution will allow us to purchase equipment, support our extracurricular events, celebrate our staff, print the paper periodically, and cover our annual website hosting costs.