Hall decorating: Class of 2020's last chance at redemption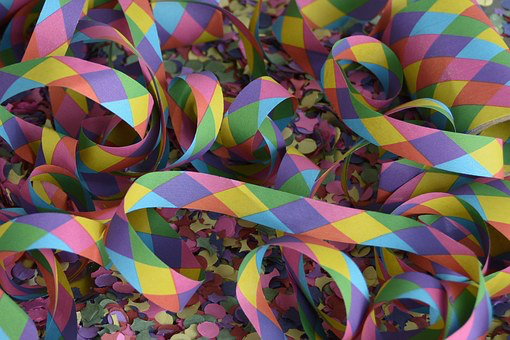 Hoping to overcome their three year losing streak, the Senior Class of 2020 is preparing for their last chance to win Townsend Harris' annual hallway decorating competition. Underclassmen usually rank lower than upperclassmen due to their lack of experience with the process. Given this (with some variation), seniors frequently place first, juniors follow with second, and the trend continues throughout the remaining grades. This year's seniors, however, haven't been rising in rank over time, and are hoping to end the trend.
Senior Nicole Woszczyna said, "We tend to stick to the same decorations rather than going out of the box, which is probably why we've stayed in the bottom of the ranks."  Senior Emily Yan added that "a lot of our grade doesn't participate in hallway decorating," which she believes has made the previous decorations look "bland."
Despite all past results, there is still hope in the Class of 2020.  "We can definitely improve by having more people participate, and there are more people that are interested [in it] this year, which is great," Emily added.  Senior Khadiza Sultana also felt that winning would still be a possibility "If we all put in the effort and prep ahead with a lot of decorations… we can improve and finally take 1st place," she commented.
Since arriving at THHS, the Class of 2021 has been met with results opposite of those of the senior class, consistently placing above the expected rank. Junior class president Sharon Li says that she "knows that a lot of effort and time are required" and that "the class of 2020 has done a great job for past hallways," but admits that ranking third place as freshmen "really motivated [the class of 2021] to be more competitive." 
Junior Bushra Islam expressed concerns regarding class of 2020's choice in theme, stating that their current VSCO girl theme "could be the downfall…of the senior grade [because] it definitely is something refreshing from what they have stuck to in previous years [like] the Batman and Moana themes," but wonders "will the faculty really get it." However, Maria Assante, the former senior advisor, mentions that she knows what a VSCO girl is as she has "watched the YouTube and Instagram videos and [she] think[s] they are hysterical." 
Sarah Loew, the director of student activities, gave insight into the rubric categories used to judge the hallways: "The categories are overall appearance, overall creativity, presence of the color, use of theme within the color, artistic integration, and representation of the whole grade." Based on how well each grade follow the criteria, "the faculty ranks the four grades from one to four," with the best grade for a particular category getting a one. "Every faculty member in the school gets to be a judge if they choose to be. I put a judging form in every single person's mailbox and then they go around to all the floors and they look and they fill it out," she continues. 
Annlin Su, the Student Union president, provided more details on what the organizing looks like from the student's point of view. "Hall Decorating is always planned by the grade leaders and the class president. Each grade gets $100, provided by the Student Union, to spend on decorations," she explains. As to the possibilities of winning, Annlin comments: "I'm not sure what to expect. It would be really nice for us to rank first place but considering our history…and our grade's enthusiasm, I find it hard to imagine." She does admit, though, that she's noticed  "more people interested in winning since it's senior year."
With divided opinions on their chances of winning, the Class of 2020 is rapidly approaching their final Hallway Decorating day. We will discover what happens on October 28th.
Leave a Comment
Your donation will support the student journalists of The Classic. Your contribution will allow us to purchase equipment, support our extracurricular events, celebrate our staff, print the paper periodically, and cover our annual website hosting costs.