Rapid tests and close contact notifications feature heavily in return to school from break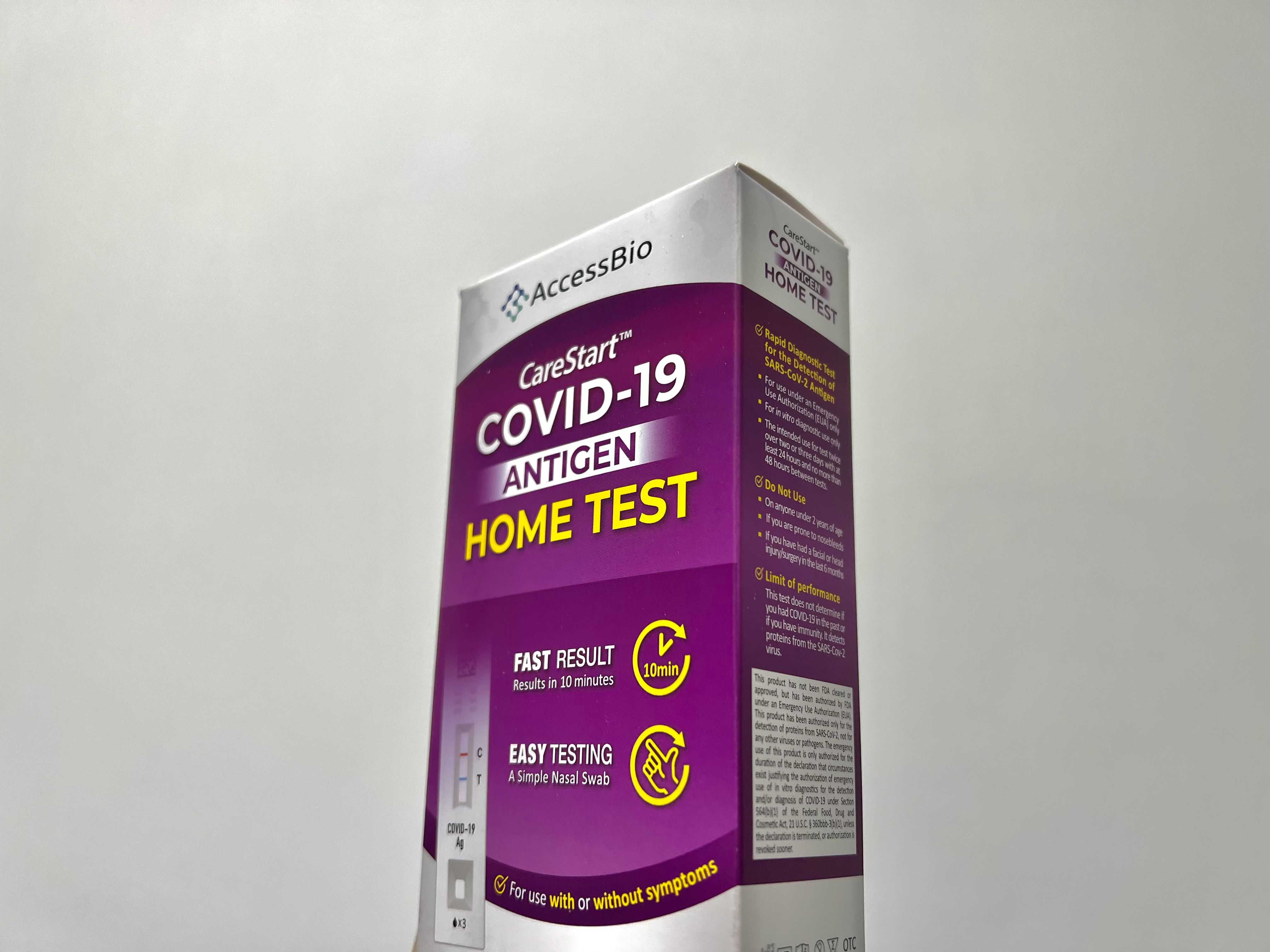 Since late November, the rise in COVID cases amongst both students and staff have resulted in drastic changes to the coronavirus response throughout Townsend Harris. This continued into the new year, as student attendance dropped after the return from winter break.
  Since January 3, rapid test kits have been distributed to classes after positive cases are reported. They have also been available in the nurse's office, and for those who requested them in the main office. Over-the-counter antigen test kits at the school include Flowflex COVID-19 Antigen Home Test, iHealth COVID-19 Antigen Rapid Test, BinaxNOW COVID-19 Antigen Self Test. 
Close-contacted students are instructed to take one home-test kit on the day they receive the kit. Students who test positive must begin an isolation period of ten days. The THHS administration must be notified of their absence through a Google Form monitored by assistant principals, the attendance aide, and teachers. 
"After a student fills out the Google Form, an email is sent to the student with the DOE letter outlining when the student can return and other important information. The following day, another letter to exposed classmates is delivered along with home test kits to the students in the classroom," said Assistant Principal of Organization Ellen Fee.
Tests have largely been in strong supply since the return from break. At one point during the COVID-19 surge in early January, through emails, PTA meetings, and the Student Union, families were informed of a shortage in test kits. Since then, THHS has received regular shipments of new tests.
Reflecting on this spike, junior Irene Skandalakis said the high risk of COVID-19 made the decision to attend school difficult. "The week before break, I stayed home because I was exposed to someone but later tested negative. I feel like if I had gone to school that week, it would've been likely that I got COVID then."
She said that it wasn't fair being "forced to prioritize [one's] health or education," but expressed her relief that teachers have been offering remote options and that cases have been recently dropping. "Thankfully, cases have gone down a bit this week, so hopefully that trend continues."
"[Exposure] letters and home test kits have been regularly delivered since January 3, and no classroom has been missed that we are aware of," said Ms. Fee.
Rapid test kit results are not monitored by the school, so students are evaluated based on the honor system. 
"We know of no student that came to school knowing that they were COVID positive and still infectious," Ms. Fee said. "Completing the Health Screening is an important part of keeping our school community and it outlines when a student can return (on Day 11) even if still testing positive (which could continue for weeks)."
Students who test positive and are at home are provided with remote assignments and teacher office hours to make up for lost class time. Students who are absent due to COVID-19 are excused and counted as present if they engage in remote learning.
For staff, isolation periods are much shorter; teachers are allowed back into Department of Education (DOE) facilities on day 5 of isolation provided they are fully vaccinated and masked at all times. The NY Returns to Work Isolation advisory by the New York Department of Health states that asymptomatic, or mildly symptomatic, individuals may return to work if they do not exhibit a runny nose and cough that expels phlegm, is disruptive to the classroom, or prevents them from wearing a mask. They also shouldn't have a fever for at least 72 hours without the use of fever-reducing medications.
Sophomore Smita Goswami said that while she feels the school has implemented appropriate  precautions, there is little regulation of student interaction inside the school building and on the outside campus. "During lunch and gym, students are always told to be socially distanced, but when [teachers] aren't present, I see many students disregard the three-feet rule."
"I believe that the changes that we see in school is more of a product of the NYC DOE than Townsend Harris specifically," said senior Sruthi Manish. "I believe that we will just have to observe where the Omicron situation is headed."
Photo by Kate Romero
Leave a Comment
Your donation will support the student journalists of The Classic. Your contribution will allow us to purchase equipment, support our extracurricular events, celebrate our staff, print the paper periodically, and cover our annual website hosting costs.