Clubs adapt to COVID-19 aftershocks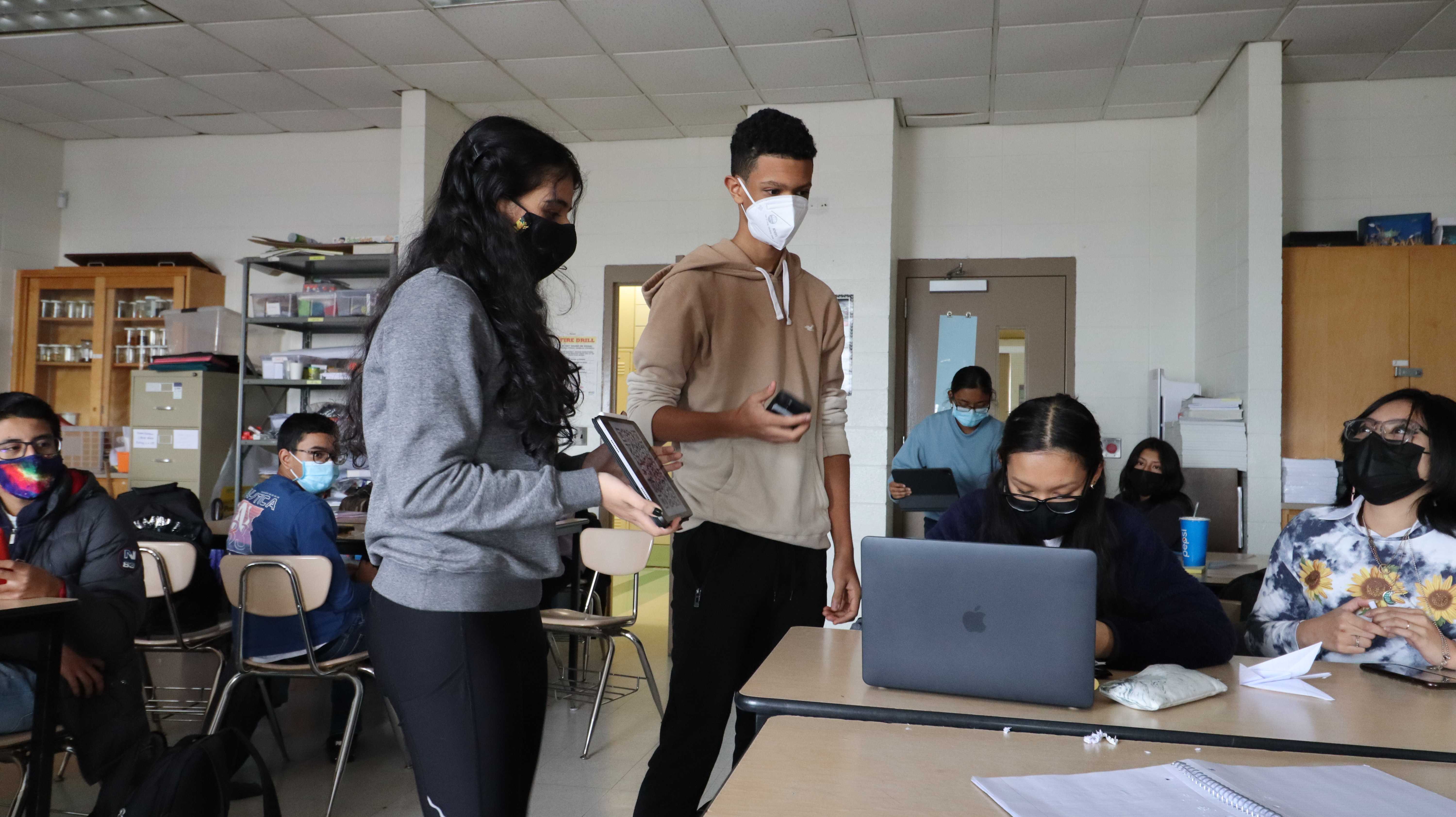 Due to COVID-19 concerns and surges, many Townsend Harris HS clubs have responded with adjustments to their meeting schedules and events. While a majority have resorted to holding virtual meetings, some continue to struggle with the lack of opportunity for events, making it harder to fulfill the club's main goals and experience.
Key Club in particular underwent changes due to their large membership. There has been a scarcity of in-person events as many organizations have gone virtual and face other COVID-19 related obstacles. As such, the club offered more virtual events to earn community service to ensure members would be able to achieve the requirements without having to attend in-person events. 
Senior and president of Key Club, Justin Lee, said, "We've also had to host our meetings virtual for the past few weeks due to increasing COVID cases and our member count during virtual is 70 percent less compared to our in-person meetings in the auditorium." Justin continues, "The experience of implementing a virtual option was tricky at first since it was hard to run two meetings at the same time on top of the technical issues but we seem to have gotten it down now. I think the virtual option was a great idea even for the future since people can't always attend in-person meetings." 
Despite these difficulties, the club has benefited from the remote options. "We added a lot of virtual platforms such as Discord and it helped create a stronger community than I think we've ever had," said Justin. "There's a lot more communication and it is easier to talk to members online. So there are positives and negatives to this situation."
Glamour Gals also had to change their outreach method to senior citizens. Before the pandemic, club members would visit the elderly to paint their nails, have meaningful conversations, play games, and more in order to prevent senior isolation. After attempting to hold Zoom meetings with seniors, the club decided to instead write cards through the My Dear Friend Program.
Junior and Glamour Gals Treasurer Kylie Gavlin said, "In a way, this year brought us closer together, we continued to hold bonding activities and writing cards to seniors with your friends is relaxing and fun so while it was altered, we found a way to connect regardless."
To avoid crowding their club members, Health Professionals Society now holds their meetings in room 642 and 643 combined. However, despite its efforts, the club has not been able to provide as many internship opportunities and guest speaker events as they have done in the past. Senior and president Anwesha Roy said, "Not being able to have as many events definitely does impact the club experience but we are trying our best to have at least one event before the end of the year in addition to some guest speakers."
Students have different opinions about whether they prefer virtual club meetings. Freshman Lynn Eo said, "I personally prefer virtual meetings because it keeps us safer from catching COVID."
However, junior Anusha Ramjanam prefers in-person meetings. She has noticed that clubs have been meeting less often, with some shifting to a biweekly schedule. "Clubs are less interactive because people oftentimes don't show up," she said. "I prefer in person meetings for the most part because they are more interactive, but it really depends on the club." 
Sophomore Tasneem Rahman, who is in the Fiber Arts Club, stated that the experience differs depending on the club's goals. She said, "Last year I was in Fiber Arts and since we were at home, we had to use our own crafting materials. Although the club tried to make things engaging by putting us in breakout rooms, I still feel like it's better to be in person since it allows us to actually socialize and have a more enjoyable time."  
Photo Courtesy of Victoria Siebor, Managing Editor
Leave a Comment
Your donation will support the student journalists of The Classic. Your contribution will allow us to purchase equipment, support our extracurricular events, celebrate our staff, print the paper periodically, and cover our annual website hosting costs.