#TBT: Teachers before Townsend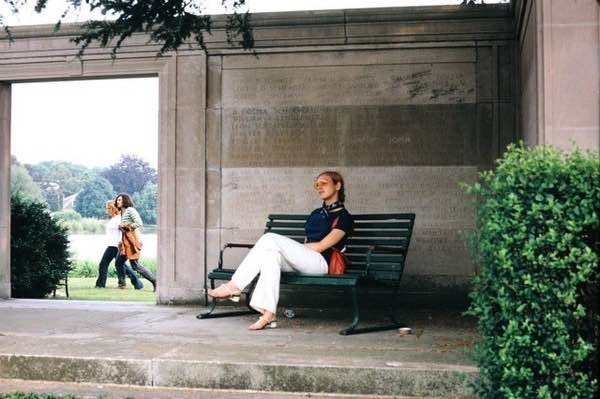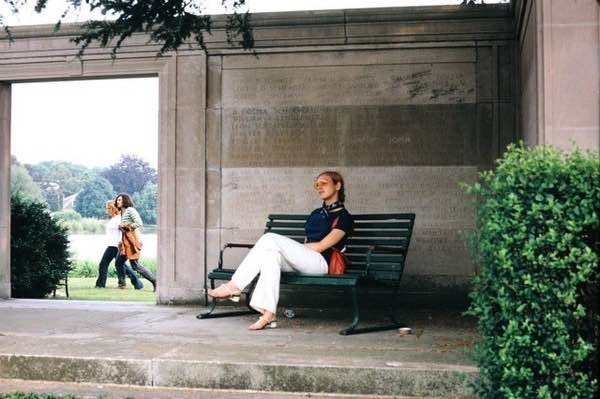 It's hard to imagine teachers having different careers before coming to Townsend Harris. As students, we assume that teachers have been teaching for years and will continue to do so for many more to come. While the latter may be true, some of the teachers at THHS did not choose their career path from the start.
When Social Studies teacher Linda Steinmann first graduated from college, she worked as a distributor in a women's specialty store that sold high-end dresses.
"They had 40 stores, and I got to decide how many of each thing went to each store," says Dr. Steinmann. In her third year, she was promoted to Assistant Buyer. Her responsibilities included choosing clothing for the window displays and coordinating the colors for all the stores.
"I went with the buyer into the markets on Broadway where all the clothes factories are," she remembered. "You go into the market and they bring the clothes out, and they try to get you to buy their clothes; for example, they'd say things like 'this item is going to be really big in the fall' and try to convince you to buy it."
Not long after, Dr. Steinmann was promoted to buyer, and she continued to work for another year until she got pregnant.
"In those days, they didn't want women with pregnant bellies walking around. They wanted the young and the hip," she said. After her daughter was born, Dr. Steinmann stayed home for a short time and then went back to school to become a teacher. Her experience as a buyer, however, proved useful in her transition into a teaching career. She says that the "interpersonal aspect helped. Being a Buyer, you have to get along with everyone, and [meet] different people, so I would say that helped a lot."
Physics teacher Joel Heitman worked for an airline in operations control for more than 10 years. When the company began to change, however, Mr. Heitman realized that it was time for him to make another career move.
"First they moved me into Human Resources, and then my Vice President said everyone was going to work weekends, with no additional compensation, and I had a newborn baby at home," he says.
It was while working in human resources that Mr. Heitman discovered his love of teaching.
He would often sit down with employees to explain the material to them and many people would come back to thank him for his help.
"I remember one day," he said, "I was coming through the airport, and this guy comes up to me and he says, 'Mr. Heitman, you changed my life. You kept me alive when they were going to change me out of the program.'"
Mr. Heitman went back to school and eventually came to THHS as a student teacher.
An economics major in college, Social Studies teacher Jamie Baranoff worked in marketing and advertising for four years.
"It was very fun, with lots of young people. But when my company got sold, I was told that if I wanted to continue working I would have to move to Virginia," she says.
Naturally, with a minor in educational studies, Ms. Baranoff devoted herself to teaching.
"Teaching allows me to use my degree in economics," she explained, "but teaching is harder and requires much more preparation."
Junior Olivia Krakowski, a student in Ms. Baranoff's AP U.S. History class, noticed the difference her financial background makes in her teaching. "Her degree helps us understand APUSH better because most of the stuff we're learning is greatly influenced by economic struggles," she said.
Before he started teaching, Chemistry teacher Thomas Sangiorgi worked in plumbing design, drafting blueprints for high-rise buildings.
"My biggest project was the Bronx Lebanon Hospital," he recalled. "I drew all the pipes, and a hospital has a lot of extra piping, such as pipes for the anesthesia, and the anesthesia waste."
But for Mr. Sangiorgi, something was missing. "I was working eight-hour days, drawing lines, and doing detailed work, which was giving me a headache. I needed human interaction. I enjoyed working at a youth center, so I decided I wanted to work with teenagers for the rest of my life."
This desire led him into the field of education.
"I was the athletic administrator and volleyball coach at the college level for Hunter and CCNY," says Physical Education teacher Lauren Caiaccia. "It was my first job out of college, and it was pretty overwhelming at first to be coaching guys who were the same age as me."
Along with her coaching responsibilities for both the mens and womens volleyball team, Ms. Caiaccia also had administrative duties for all 21 teams, such as scheduling and budgeting.
Nevertheless, she quickly brought both teams to success and earned the title of "First Female Coach of a Men's Team to achieve 100 Career Wins," and achieved the same for her women's team.
Reaching her goal of bringing both teams to success, Ms. Caiaccia felt it was time to move on.
"I had dinner with Ms. Nix and she said to me, 'It's funny because we thought you would be a Phys Ed teacher,'" she said.
"I thought it wasn't bad idea so I went back to school and got my [Physical Education] license."
Senior Brianne Futerman, a longtime student of Ms. Caiaccia, stressed the importance of her teacher's past career on the effectiveness of her present teaching methods, saying that she addresses "specific problems that she sees with each student, and spends time with them to help them fix it."
Assistant Principal Rafal Olechowski owned a stained glass studio with his brother that focused on the restoration of the windows in Roman Catholic churches. As a young child in Poland, Mr. Olechowski developed a certain sensibility towards medieval art.
"Many churches are aged, and the windows will not have been touched since they were first installed. We would come in, climb up on a huge scaffold, physically remove these one of a kind, easily breakable windows," he remembered.
Mr. Olechowski and his brother would then proceed to repaint and reinstall these windows.
"Here we are, touching something over a hundred years old, something absolutely beautiful with this ethereal quality. Working with glass, you only know what it looks like when the sunlight shines through it." Mr. Olechowski, however, knew he wanted to teach. Prior to working in the studio, he had already gotten his teaching credentials, and wanted teaching to be his main job.
Most people will change their careers several times throughout their lives, and THHS teachers are no different. The skills, knowledge, and lessons they've brought from their past have only made them stronger teachers and even more valuable contributors to the THHS community.
Leave a Comment
Your donation will support the student journalists of The Classic. Your contribution will allow us to purchase equipment, support our extracurricular events, celebrate our staff, print the paper periodically, and cover our annual website hosting costs.