Ellen Fee interviewed at Bard, other staff members detail plans to leave THHS

The Classic has learned that Assistant Principal Ellen Fee has interviewed at Bard High School Early College Queens for an assistant principal position. In addition, four other faculty members have confirmed that they plan to leave Townsend Harris High School if Interim Acting Principal Rosemarie Jahoda is appointed to a permanent position.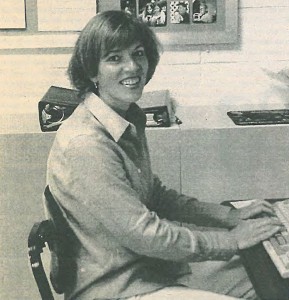 Ms. Fee confirmed that she applied and did not receive the position, but declined to comment further for this story.  
When informed about Ms. Fee's interview, Spanish teacher Beatrice Ezquerra commented, "[It] caught me by surprise. She [Ms. Fee] has been here since I got here, and even before." She added, "It is really bad that people who have demonstrated professionalism and have a long career behind them feel enough dismay to feel the necessity of leaving the 'ship.'"
The source of the news said, "I was upset back in September to find out that Ms. Fee had applied for a position at another school because of how untenable working in the current situation had become for her."
The source continued, "I would be very sad to see Ellen take a job at another school. We have been colleagues for a very long time, and I value her friendship, her expertise, and her ability to make things happen for the best interest of the students and the staff."
In regards to the possibility of certain individuals from the school leaving, social studies teacher Dr. Linda Steinmann commented, "we would be sad if our colleagues left."
Other faculty members expressed their desire to leave THHS if Ms. Jahoda is appointed the permanent principal. One teacher said, "If [Ms. Jahoda] is appointed principal, I will most definitely be leaving the school. No question about it. I will not work in an environment where everyone is miserable."
In addition, a faculty member has similarly stated, "I have been actively searching for a position at a different school just in case Ms. Jahoda is appointed principal."
Another teacher said, "I will certainly be looking for a stable environment elsewhere. There is no way I will subject myself the torment of my fellow co-workers."
We spoke to a range of teachers, only the four cited above agreed to comment for this story. Those who plan to leave represent a variety of ages and years of teaching experience.
Ms. Ezquerra concluded, "From my point of view, it is so painful that professionals that have demonstrated a commitment to their vocation feel like this in this moment."
Leave a Comment
Your donation will support the student journalists of The Classic. Your contribution will allow us to purchase equipment, support our extracurricular events, celebrate our staff, print the paper periodically, and cover our annual website hosting costs.