Sustainable Chocolate Choices To Give Your Valentine

Valentine's Day is the perfect opportunity for lovers and friends to express their affection for one another, particularly through gifts. One of the most popular items shared on this occasion would be chocolate, a universally enjoyed confection. But which chocolate is best for your recipient? When pondering this question, some factors that you might consider are the price, flavor, and presentation. However, there is another factor that one should weigh in: sustainability. 
When purchasing chocolate, it is important to acknowledge the effect that chocolate has on the environment. 70% of the world's chocolate comes from cocoa trees in West Africa. As the years pass, the demand for chocolate is increasing, and farmers in West Africa are struggling to keep up. It takes a year for a cocoa tree to produce the cocoa needed for half of a pound of chocolate. This has led to deforestation as farmers plant  more cocoa trees for business. With this comes child labor to transport the beans and cultivate them on a farm. 
Below is a list of sustainable chocolate choices described by their environmental impacts, costs, and tastes.
Beyond Good

($4.50 per bar)
Beyond Good's mission is to shorten the amount of middlemen in the production of chocolate. The farming, producing and shipping are all performed in Madagascar. Beyond Good allows farmers to share the majority of the profits, which produces a much smaller environmental effect than that of larger companies. Additionally the beans are of a high-quality heirloom variety, meaning it was passed down through generations. Some reviews attest to its unique, authentic flavor, hosting several fruity notes, while others remark that the unfamiliar taste was not to their liking. Its dark chocolate options run especially strong. 
Alter Eco

($4.50 per bar)
Unlike most commercial chocolate companies, Alter Eco farms through agroforestry. By planting a diverse mix of trees around their cocoa plantations instead of cultivating a singular crop in one area, they are able to reduce their carbon emissions significantly. 
They have a number of creative flavors available, which, according to several reviews, are quite delicious.
Pacari sources their chocolate from Santa Rita, teaching small-scale farmers how to better care for their land in order to deliver tasty and eco-friendly chocolate to all. By going through the fermentation process manually, the quality of the cocoa beans in your chocolate is ensured.
Evolved is known to develop their chocolate with zero compromises, meaning organic ingredients are obtained and used without any consequences on the environment and farmers who produce them. Evolved is proud to be Rainforest Alliance certified, ethically sourcing cacao from the Dominican Republic and Congo.
Divine Chocolates is a social enterprise that advocates for the farmers who supply the world's chocolate demands daily. By paying the premium price to farmers per ton of cocoa through Fair Trade, Divine protects farmers from drops in the market and allows them to invest that money in their own productions.
Leave a Comment
Your donation will support the student journalists of The Classic. Your contribution will allow us to purchase equipment, support our extracurricular events, celebrate our staff, print the paper periodically, and cover our annual website hosting costs.
About the Contributors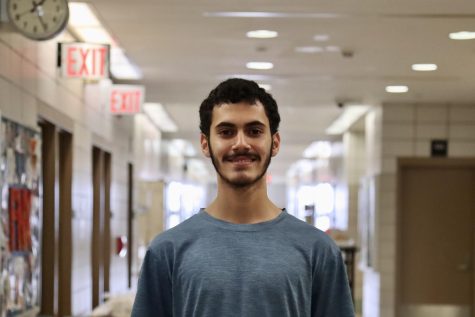 Ayoub Ayoub, Science & Technology Copy Editor
Ayoub is a junior at Townsend Harris High School. He loves playing chess, table tennis, and wrestling. He loves to take care of cats and to travel the...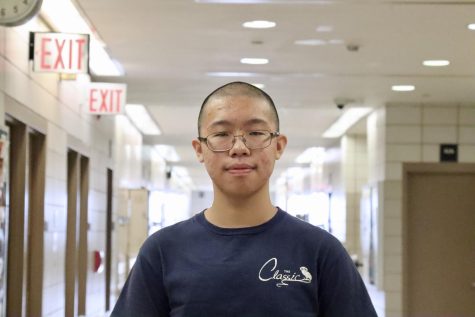 Andy Chen, Layout Editor
Andy is a senior at Townsend Harris High School. He likes watching movies and drawing in his free time. He also enjoys taking photos of the sky.