OPINION: A roundup of opinions on FON 2023

On March 11 and 12, the Townsend Harris High School student community came together to celebrate The Festival of Nations (FON). FON is an annual production that features a sequence of student-led dance performances, each representing a different culture. This year, the event included over 20 individual dances, with three new performances: Jewish FON, Italian FON, and Tibetan FON. Students are allowed to participate in multiple performances, having the opportunity to expand their knowledge of the cultural backgrounds of their peers. 
Below is a roundup of reflections from across the school community on the FON performances, highlighting some fan favorites and insight on the overall show. 
History Teacher & Senior Advisor, Blayne Gelbman:
"I expected that the kids would be great, the costumes would be ornate and beautiful and that the kids would have fun, even though they put a tremendous amount of work in. I've definitely been biased towards Jewish FON since I was in it. Chinese Iron was exceptional in its beauty and technical aspects, both Latin FON's were superb because I know how much work Ana and Janna put into them this year, and Caribbean FON always brings the highest amount of energy.  Bollywood is a massive undertaking and it's always impressive. I could write something great about all of them, because they were all great."
Freshman, Aydin Yildiz: 
"The most noticeable [aspect of the performance] was the differences of dances from each different regional culture. It ended up being super cool and was fun to see all of them come together." 
Sophomore, Zofeya Dookie: 
"FON is a really entertaining series of performances that showcases the various cultures at our school and highlights the diversity in our school community by allowing student-led and choreographed dances to be viewed by large audiences. Similarly to S!NG, I find that it tests both leadership and collaborative skills and provides the performers with a sense of pride. My personal favorite act is the Bollywood set of dances because of the eye-catching costumes and how pretty the scene of everyone on stage in glimmering cultural clothing looked like." 
Junior, Caylin Chan:
"I watched the saturday night live stream and it was really fun to watch all the dances, especially because I knew a lot of the performers. I liked all the FONs but my favorite performance was Hispanic FON because of the variety of dances it had and the large number of performers, [making] it very festive."
Senior,  Zev Mahrer:
"The shift from the pandemic era FON performances to a normal, predominantly maskless show [allowed the] ability to see everyone's faces as they danced, sang, and laughed through it all. I knew that the whole school would be involved and that plenty of students would pour their entire afternoons into practice. The performances were phenomenal."
View Comments (5)
Your donation will support the student journalists of The Classic. Your contribution will allow us to purchase equipment, support our extracurricular events, celebrate our staff, print the paper periodically, and cover our annual website hosting costs.
About the Contributor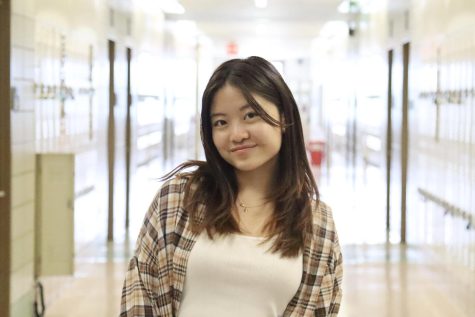 Karen Lin, Photography Editor / Social Media Editor
Karen is a senior at Townsend Harris High School. Her passions include graphic design, photography, and fine arts. In her free time, she enjoys reading...