Remote education makes brief return after smoke impacts air quality

On June 7, New York City experienced the worst recorded air pollution in its history due to the recent Canadian wildfires. The dangerous haze covering New York's skies posed a severe health risk to individuals outside, causing the scheduled incoming freshman orientation to be cancelled Thursday, June 8 andall New York Public Schools to be put into remote instruction Friday, June 9. Beginning Tuesday, the city's residents began to notice orange smog, with the air quality index (AQI) reaching over 300 just by Wednesday afternoon, which is considered as "hazardous" and "very unhealthy" by the United States Environmental Protection Agency.
The AQI measures the quantity of five air pollutants: carbon monoxide, sulfur dioxide, nitrogen dioxide, ground-level ozone, and particulate matter. The index ranges from 0 to 500; the higher the AQI is, the more hazardous the air quality is to the population. Exposure to air pollution, like wildfire smoke, can lead to long-term health defects such as weakened immune systems, reduced lung function, and increased risk of skin conditions. This is due to the extremely small Particulate Matter 2.5 (PM2.5) lingering within the smoke, which easily travels through the respiratory tract and into the lungs due to its miniscule size.
"The weather has made me cough every once in a while," said Matthew Almeida, a junior who commuted to school the day of the haze. "It is already bad enough that New York is ranked number six in the world, but now we are ranked number one…in terms of air pollution."
Several students at Townsend Harris have been experiencing symptoms such as coughing, shortness of breath, and sore throats. The air quality made many feel unsafe and upset. "Personally, I started breathing a lot harder than I usually do while just sitting down. I didn't know about the air quality being so bad [until I started to breathe this poorly]," said sophomore Loice Arcega. 
Due to the concern for students' health, the school handed out masks by the time of dismissal, shortly before NYC Public Schools were announced to take place remotely Friday, June 8. Although the AQI has lowered since then, the state of New York estimated that there would still be health risks for individuals who participated in outdoor activities during the rest of the week, especially for those with long commutes and difficulty breathing. 
"The air quality was definitely worrying since you could smell and see how bad the air was. I [felt] a lot more safe today knowing that school [would be] remote and I [wouldn't] have to go outside," said freshman Areesh Rehman.
The wildfires were caused by the record drought and heat that have plagued the North American region this year, as a result of global warming. These conditions once again bring the climate crisis to the forefront of New York's mind, amongst rising sea levels encroaching on Manhattan, temperature change, and shifts in precipitation.
Leave a Comment
Your donation will support the student journalists of The Classic. Your contribution will allow us to purchase equipment, support our extracurricular events, celebrate our staff, print the paper periodically, and cover our annual website hosting costs.
About the Contributors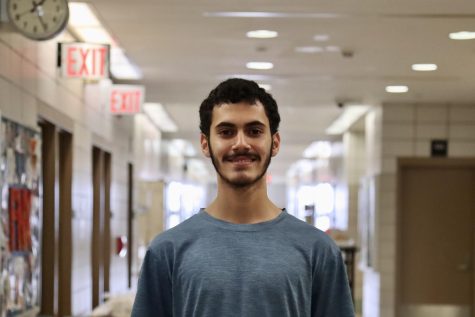 Ayoub Ayoub, Science & Technology Copy Editor
Ayoub is a junior at Townsend Harris High School. He loves playing chess, table tennis, and wrestling. He loves to take care of cats and to travel the...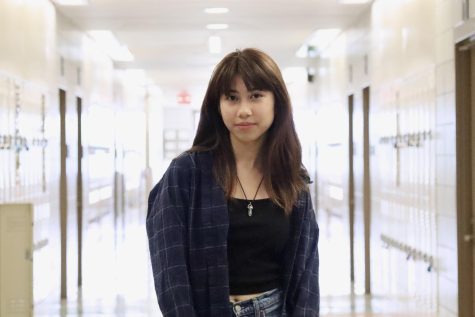 Katherine Lian, Multimedia Chief
Katherine Lian is a senior at Townsend High School who enjoys taking pictures, dancing, and trying new things. Her favorite memory with The Classic was...