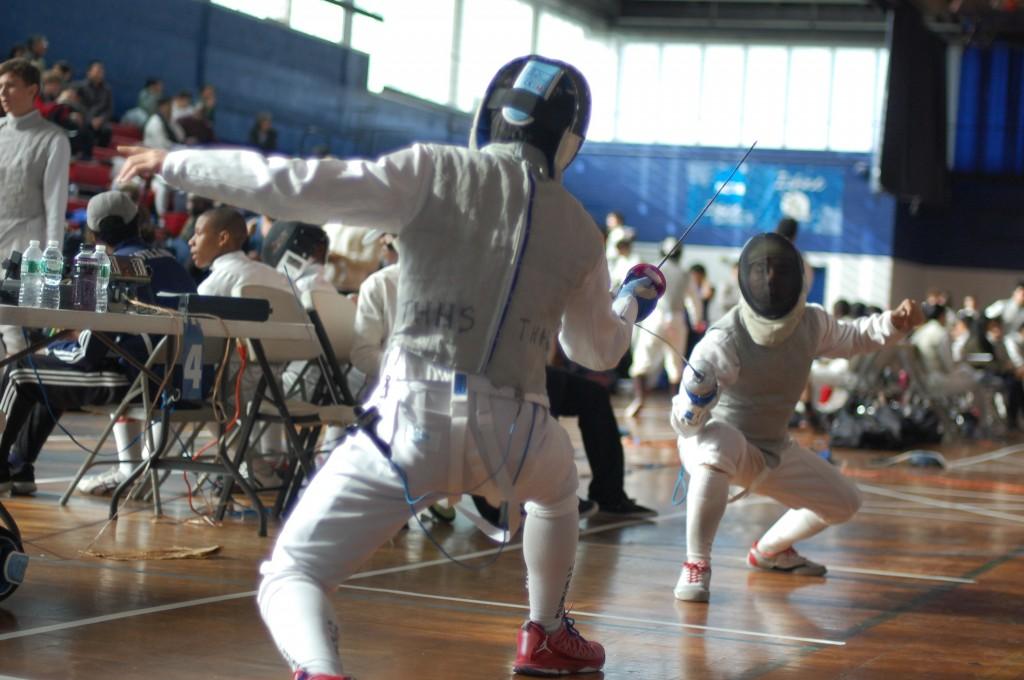 Despite a strong season, the boys fencing team did not make it too far into the playoffs, which were held at the Fitzgerald Gymnasium at Queens College on November 24.
The rivalry between Harris and Cardozo extended towards PSAL playoffs. The two teams competed in a "fence-off" early in the day to determine who would come out as first in the Queens division, since both tied for first place.
The épée and foil anchor of each team competed in one-touch bouts against each other until one team won both sudden death matches. The fence-off was close, and both the teams and the spectators were on the edge of their seats, screaming and cheering every time their fencers got their touches. Eventually, Cardozo came out on top, taking home the title of best in Queens.
In the first round of the playoffs, the foil team was supposed to face off against Long Island City High School, but because LIC did not show up, THHS won by default. The épée team later faced off against Brooklyn Technical High School in their first round of playoffs.
They lost, with a final score of 45-21, resulting in their early elimination. Senior épée captain Jordan Brandwein contributed nine touches.
The foil team made it to the quarterfinals due to their forfeit win against LIC, but were eliminated by Beacon High School with a final score of 45-35. The match was close, with both teams exchanging the lead often, but Beacon went on to advance to the finals.
Although the team was eliminated early, their spirits remained high. "It was a lot of fun," said senior captain Andy Yeung, "I didn't think too much about winning."
The season may be over for the fencers, but they are content. "Overall, the season went really well." said Brian, "Everyone on the team contributed to the great atmosphere. I could not have asked for a greater experience."
Of her team's performance, Coach Katie Yan said, "They fenced with heart and fought for every touch. They worked well as a team and encouraged one another throughout the tournament."