Best and worst trends of Summer 2019

Summer: it's the time for going out and having fun or just staying home with some Netflix. No matter the occasion, these trends should definitely play a part in what you wear (or choose not to wear).
Best
1. Jean Skirts The item almost every person should have in their closet. It turns basic ripped jeans into a summer classic.They are comfortable and match any shirt you have. The wide variety of options means they can be found at an affordable price. Almost every brand has their own twist on the classic jean skirt; whether it be short or long, distressed or more formal, there is something for everyone. 
2. Puka shell/pearl necklace
These necklaces are the 2019 must have accessory. While the once popular choker trend has been on the downfall, these revamped versions have swept through our Instagram feeds. They help turn basic outfits into the perfect summer vibe if you're going out with friends or just hanging around.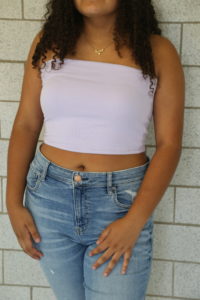 3. Tube tops
These cute and trendy tops can suit any occasion. While their strapless nature may be annoying, they are a fashion statement piece that is worth it. For a more casual outfit, pair this top with any kind of shorts and a shell necklace and you have yourself a summer-friendly, trendy outfit. Pair this top with any kind of skirts, jeans, or striped pants for a more formal look. 
4. Ribbed shirts
These trendy shirts come in a variety of styles: striped, off the shoulder, cropped, tanks, floral and many more. Many people love the feel and look of these shirts and their colorful designs mean that anyone can find what they like. Pair these with jeans or jean shorts to have a casual, yet trendy outfit that can be worn to all your summer parties.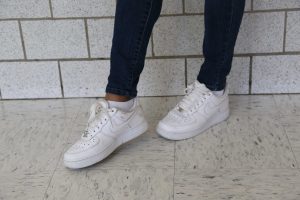 5. All White Shoes (Filas, Converse, Nike)
These shoes are a staple in people's closets, and while they are a bit basic, they truly match with anything. From slip on Vans, to versatile Converses and even the chunky Fila shoes, each pair is sure to stand out. With these on, no outfit can go wrong.

Worst
1. Bucket Hats:
Are they casual or classy? We're not sure either. This is the trend that people love to hate. While styling these in a fashionable way is not impossible, these hats are sort of a meme, worn by those attempting to look cool or trying to be funny. Scrolling through Instagram, one can definitely find them on the feeds of celebrities, but it is not a trend that will stay for good. 
2. Cargo Pants
Whether they are paired with a crazy top or just a black crop top, they are not going to work. They are baggy, uncomfortable, and unflattering while overpriced for a mediocre pair. The summer should be lightweight comfortable clothes for the heat, but these pants are the opposite.
3. Birkenstocks 
At first glance, recently trendy Birkenstocks look like something your dad would wear to the beach. Birkenstocks are made to be comfortable, with fashion as an afterthought. Their unusual design can be compared to a belt put over a sandal, a fashion choice that many are doubting. The brand hopes to engage shoppers with their wide variety of available designs and colors. Sadly, not only do they scare their customers with unusual styles, but their price tags bring concerns to the trend.
4. Biker shorts
The summer heat came with a new questionable trend: biker shorts. These are most popularly worn under baggy sweatshirts, an awkward attempt at an athleisure look. Despite their popularity on social media, the awkwardly short leggings aren't here to stay. Influencers like Kim Kardashian brought this trend into the spotlight, yet sadly biker shorts may not be this year's best summer fashion staple.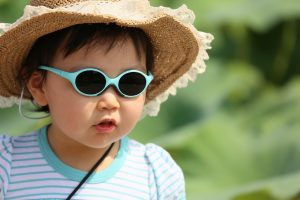 5. Tiny sunglasses
This accessory cannot even complete its sole purpose: protect your eyes from the harsh summer sun. Their tiny and awkward size fails to complement most face shapes as the trend was popularized by models with cheekbones that can cut glass (hardly representative of the common population). Placing fashion over function at the expense of your retinas is definitely not worth it. 
Leave a Comment
Your donation will support the student journalists of The Classic. Your contribution will allow us to purchase equipment, support our extracurricular events, celebrate our staff, print the paper periodically, and cover our annual website hosting costs.