Senior Spotlight: Victor Shemper's Vace by Victor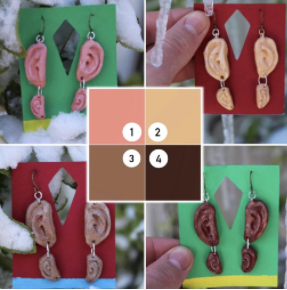 Abstract faces, the ASL alphabet, geometric shapes, ears: these are just some of the unique designs featured on the handcrafted jewelry designed by senior Victor Shemper (Victor is also The Classic's layout editor). Beyond his artistic involvement in many of Townsend Harris's extracurriculars, Victor has created his own online handmade jewelry business, Vace by Victor.
"The name was originally inspired by the marriage of the words 'face' and 'Victor,' since one of my first official lines of jewelry were abstract faces," Victor said. The business is currently focused on its two primary lines of earrings, shaped like ears and abstract faces. He also produces more traditional style bracelets and earrings but maintains the unique standard of his work by incorporating various shapes, sizes, and bright colors.
Vace, previously named "Designs by Victor," originally began when he started making jewelry for a local art fair with his mother and sister about four to five years ago. "As my mother and sister began to separate from the projects, I began to experiment more with my style, and eventually developed a more solidified personal business," Victor said. "Most ideas start off as random thoughts at 3 a.m. at night. I then develop them into tangible concepts."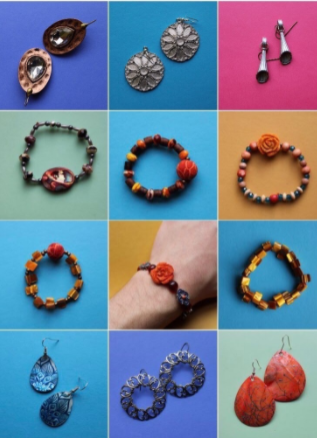 In addition to creating the jewelry pieces, Victor also runs the marketing side of his business on his own, relying primarily on social media to promote and market designs. Most of his creative effort goes into making TikToks for his business (@vacebyvictor), which is his main source of advertisement. Through this platform, Victor was able to connect with an influencer whom he looked up to: Everett Williams. After seeing Victor's series where he paired his jewelry with fashion influencers, Everett reached out to express his support. "It was such an amazing experience and opportunity to sell to an influencer who I have been inspired by and respect so much," Victor said. He has also sold to customers both within the United States and nationally, placing his products on online marketplaces Depop and Etsy to reach more people.
Some students in Townsend have also purchased his original pieces. "His earrings are super colorful, fun, and unique—so it's cool wearing something that no one else probably has in their closet," senior Zoe Tylipakis said. 
"As for my plans, I am simply going with the flow," Victor said. "I plan on continuing to grow my audience with TikTok no matter how unmotivated I get, and I will continue to make pieces and sell them. It makes me so happy and proud to have my pieces appreciated by so many people, and that is what keeps me going." 
Photos by Victor Shemper.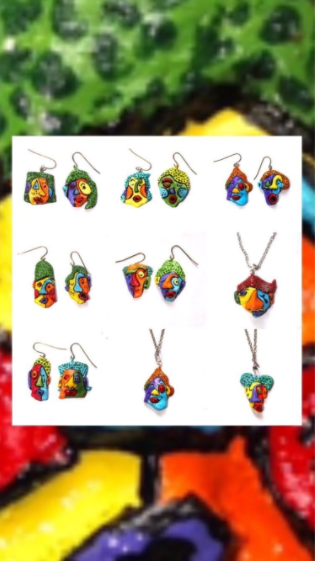 Leave a Comment
Your donation will support the student journalists of The Classic. Your contribution will allow us to purchase equipment, support our extracurricular events, celebrate our staff, print the paper periodically, and cover our annual website hosting costs.