Greener ways to dispose your trees this holiday season

As the holiday season comes to an end, an abundance of Christmas trees, Hanukkah bushes, and wreaths can be found waiting outside our houses, ready for the sanitation department. Of course, real or artificial trees can be discarded at any point by simply placing it outside for regular garbage collection, but there are a few more sustainable methods that can recycle a tree to help benefit other city gardens or your own. 
The New York City Department of Sanitation will run its annual "Christmas Tree Collection" from January 6th through January 14th, weather permitting. Through this service, your tree will be turned into compost that will be used to enrich the soil quality of parks, institutions and gardens across the city. If you wish to participate, remove any lights, tinsel, ornaments, and any other accessories from your tree. After that, you can simply leave the tree on the curb to be picked up; do not wrap it in a bag. If any items are left on the tree, it will not be recycled; instead, it will be grinded with the rest of the city's trash. Even if you're looking to dispose of your tree before the collection dates, you can leave the clean tree on the curb to be picked up later on.
Alternatively, you could take your clean tree to a Mulchfest site, where the tree will be recycled into wood chips for mulch. Mulchfest lasts from December 26th to January 8th, and sites are available in various parks all over the city. If you choose to recycle your tree at a Mulchfest site, you must strip the tree the same way you would for curbside pick up. Once the tree is dropped off, the bark of the tree will be ground into mulch. The mulch created will be used to enrich the soil of city trees by creating a protective layer to preserve the moisture in the soil in addition to preventing erosion and weed growth. People who bring their tree between 10 AM and 2 PM on January 7th and 8th will have the option to take home a bag of mulch for their own use. You can also sign up to volunteer at Mulchfest sites here.
Both methods enhance the environment by supporting the growth and survival of trees in the city, as well as preventing the release of methane at landfills. 
If you're looking to get rid of an artificial tree, donations to donateNYC or Goodwill are encouraged. Otherwise, you can separate the tree's base and trunk and get rid of it alongside your metal, glass or plastic recyclables, and the remainder with your regular garbage.
Leave a Comment
Your donation will support the student journalists of The Classic. Your contribution will allow us to purchase equipment, support our extracurricular events, celebrate our staff, print the paper periodically, and cover our annual website hosting costs.
About the Contributors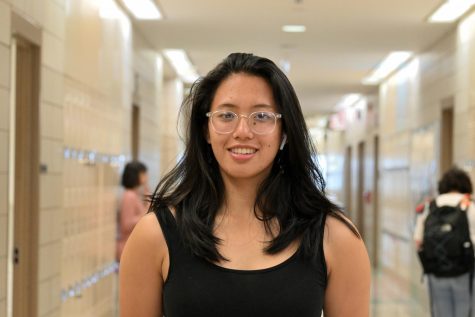 Carolina Corcuera, Science & Technology Editor
Carolina is a senior at Townsend Harris High School. She really likes The Classic, especially her beloved department, Sci & Tech. She really loves...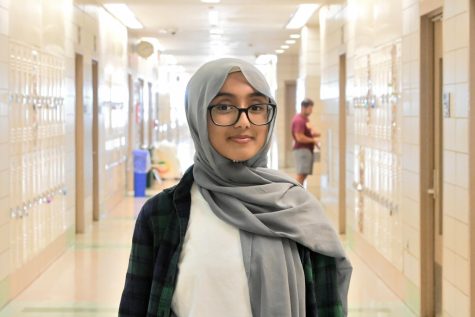 Shayra Shoshi, Science & Technology Editor
Shayra is a Junior at Townsend Harris High School. She spends her free time hand-knitting, reading, and journaling. She hopes to study medicine in the...