SciOly wins second place at Regionals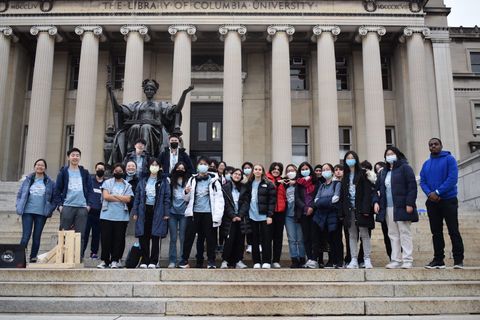 On February 4, Townsend Harris's Science Olympiad Team A won 2nd place at their Regionals competition at Grover Cleveland High School, with forty other schools competing. Team B also achieved an 8th place finish. From dawn to dusk, the team was taking tests and having photoshoots to pass the time — and at the end of the day, everyone went home with medals hanging from their necks. 
Several members stated they were nervous going into the competition because of the presence of other top tier schools, such as Stuyvesant and Staten Island Tech. "We thought we'd place 3rd, but we were pleasantly surprised when we heard we beat Staten Island Tech," said Resources Liaison, Junior Elisabeth Poclitar. 
Since their last invitational, nearly all the members improved significantly.  For Junior Parisa Alam, who medaled (or, was in the top ten) in all four of her events, the experience was a testament to her hard work. "I've found that it's possible to improve a lot over a short period of time. It just depends on your effort and discipline," she said. "I've also learned the importance of pacing yourself during the tests and getting feedback from other people in the same event."
Spirit Coordinator Emerald Yee was also quite happy with her performance, particularly in Botany. "Despite making up the nitrogen cycle, my partner and I placed fourth, which we're very proud of."
Science teacher, SciOly coach, and competition official Katherine Cooper expressed her excitement from when she saw the scores come in. As an official, she receives the results ahead of time, but can't show her team. "The fact that Team A scored 10th or above in every event with the exception of just one was really awesome to see," she said enthusiastically. "I have no poker face, so I had to hide from them or else I would've given it away." 
Elisabeth couldn't even count the amount of medals they had won. "We had so many that everyone could hear the metal clanking when we were dismissed."
Overall, Co-President Senior Quindy Pan said she was satisfied. "Obviously, we could have placed higher in some events, but as a whole, we totaled up a lot of medals," she said. "Seeing our high expectations translate over into rankings was a rewarding thing to see."
Next up is their States competition in Syracuse at LeMoyne College, where members of Team A plan to use their experience at Regionals to do even better among more competitive schools. They're ramping up their studying schedules in preparation for the big day. "We are mandating more exams and lab sessions both after school on Friday and zero band during Monday. We want the team to practice as much as possible and become masters at their events," Quindy said. "I'm anticipating a higher overall ranking for the team as a whole." 
In the face of such pressure, most members seem to be looking forward to the event with both excitement and optimism. Emerald said, "Our biggest goal is to have lots of fun and take lots of pictures."
Leave a Comment
Your donation will support the student journalists of The Classic. Your contribution will allow us to purchase equipment, support our extracurricular events, celebrate our staff, print the paper periodically, and cover our annual website hosting costs.
About the Contributor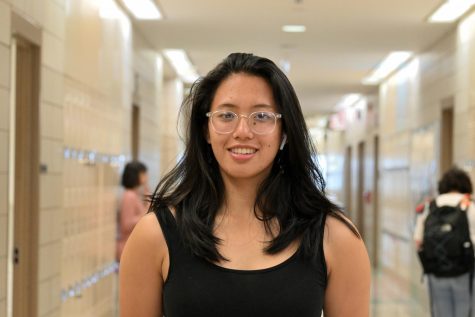 Carolina Corcuera, Science & Technology Editor
Carolina is a senior at Townsend Harris High School. She really likes The Classic, especially her beloved department, Sci & Tech. She really loves...