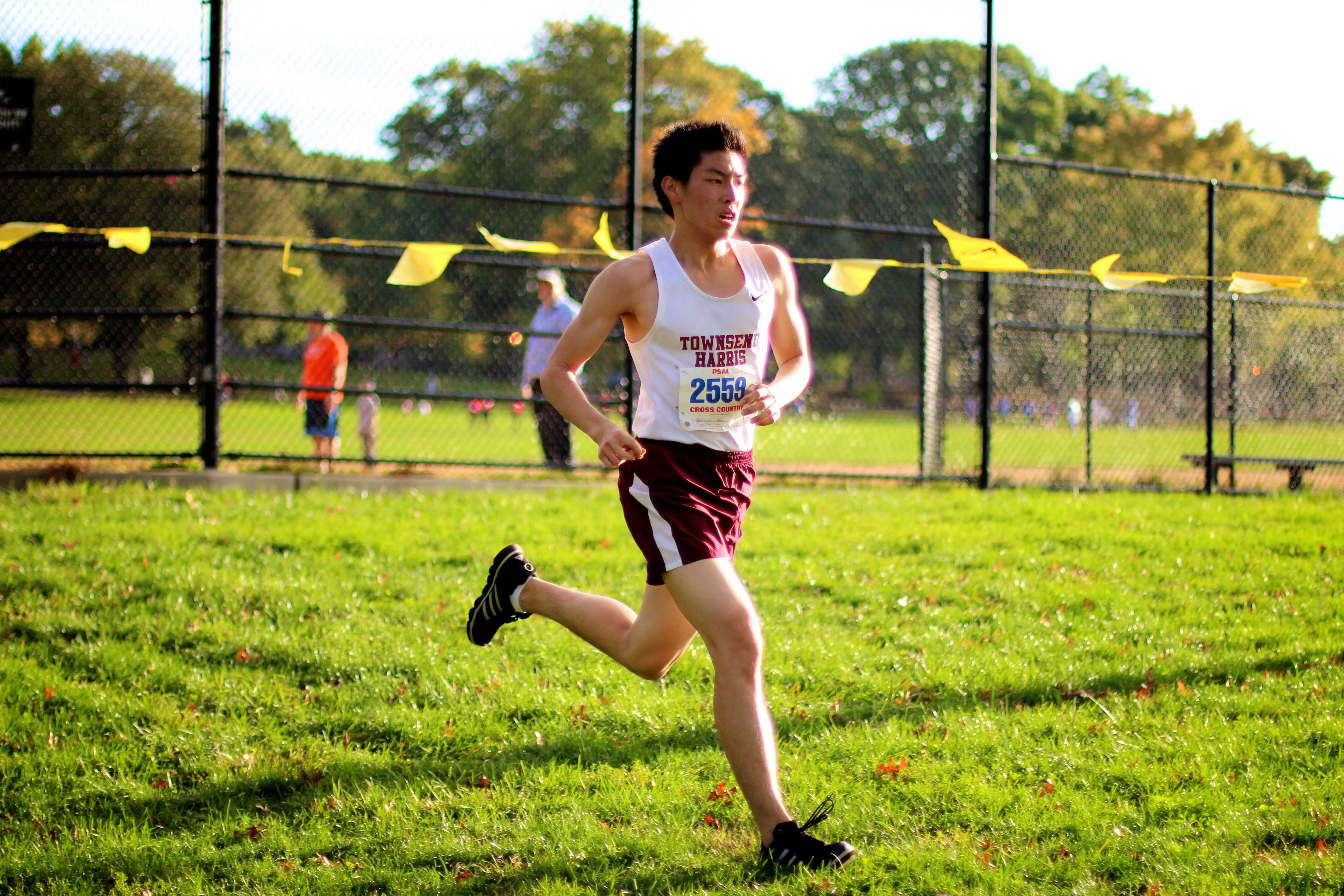 The boys and girls cross country teams kicked off their championship season with top place finishes at the annual PSAL Queens Borough Freshman-Sophomore Championships  at Cunningham Park. The boys competed on October 14; the freshman team placed third overall and the sophomore team placed first. The girls meet took place on the following day; both the freshman and sophomore teams placed second in their respective races.
In the girls freshman 1.5 mile race, Neisa Yin was the first THHS runner to finish. She placed sixth out of 77 runners with a time of 11:47. Tamara Takhalov finished just a hair behind her with an identical time, and placed seventh. Lisa Sakai, Leslie Huang, and Karen Cheng all placed in the top twenty runners.
Neisa reflected on her performance saying, "During practice races, I would run at a slower pace, almost a minute slower than what I ran during the championships. Towards the end of the meet I felt utterly beat, but I knew that feeling was only temporary and I would hate myself even more if I didn't finish strong after all that hard work, so when I finally did cross the finish line I felt proud that I pulled through until the end."
Freshman Adem Musovic led the THHS freshman team across the finish line in the boys freshman 1.5 mile race. He finished with a time of 9:28 and placed third out of 57 runners. The next to finish was Dvonte Davis, who placed 18th with a time of 10:52. Shawn Roy placed 25th and completed the course with a time on 11:07.
In the girls sophomore 2.5 mile race, Noreen Mohsin placed second out of 86 runners and set a personal record of 17:57. Nicole Mohsel finished sixth with a time of 19:16. Katherine Chan finished shortly thereafter in eighth place and set a personal record of 19:28. Brianna Manginelli and Dulce Cervantes also finished in the top ten. Brianna set a personal record of  19:33, and Dulce finished with a time of 19:42.
"Despite the fact that my team got second, I'm really proud of us all for pulling through," said Noreen.
"I know a few of us definitely weren't feeling up to our potential but we held it together and there were some big PRs as well. I can't say I'm disappointed, because maybe first place would have been great, but our hard work showed and that's what matters."
Sophomore Muhamed Bicic was the first of all the sophomores in Queens to finish in the boys sophomore 2.5 mile run. He placed first out of 55 runners with a time of 14:35.
Agastya Vaidya set a personal record of 15:44 and placed fifth.  The next to finish were Alex Chen and Justice Williams, who placed eighth and tenth, respectively.
"I feel my performance at the meet was a good one because I PR'ed, placed considerably well, and I tried my best to perform to the best of my ability," said Agastya.
Both teams felt that their performances were strong starts to the championship season, and were good indicators of their progress thus far. They have high expectations for the meets ahead.
Shawn said, "Our team as a whole did fantastic. It was such an exhilarating event for all of us. In our next meet, I think at least three-fifths of us should be in the top 15."
"The girls ran their hearts out today, the trophy proves it," said Brianna. "We cannot forget who we are; a family. We are a family bonded by spending hours upon hours perfecting our running in aspiration to win. We cry with each other and we celebrate with each other, and it's time to defeat this championship season."