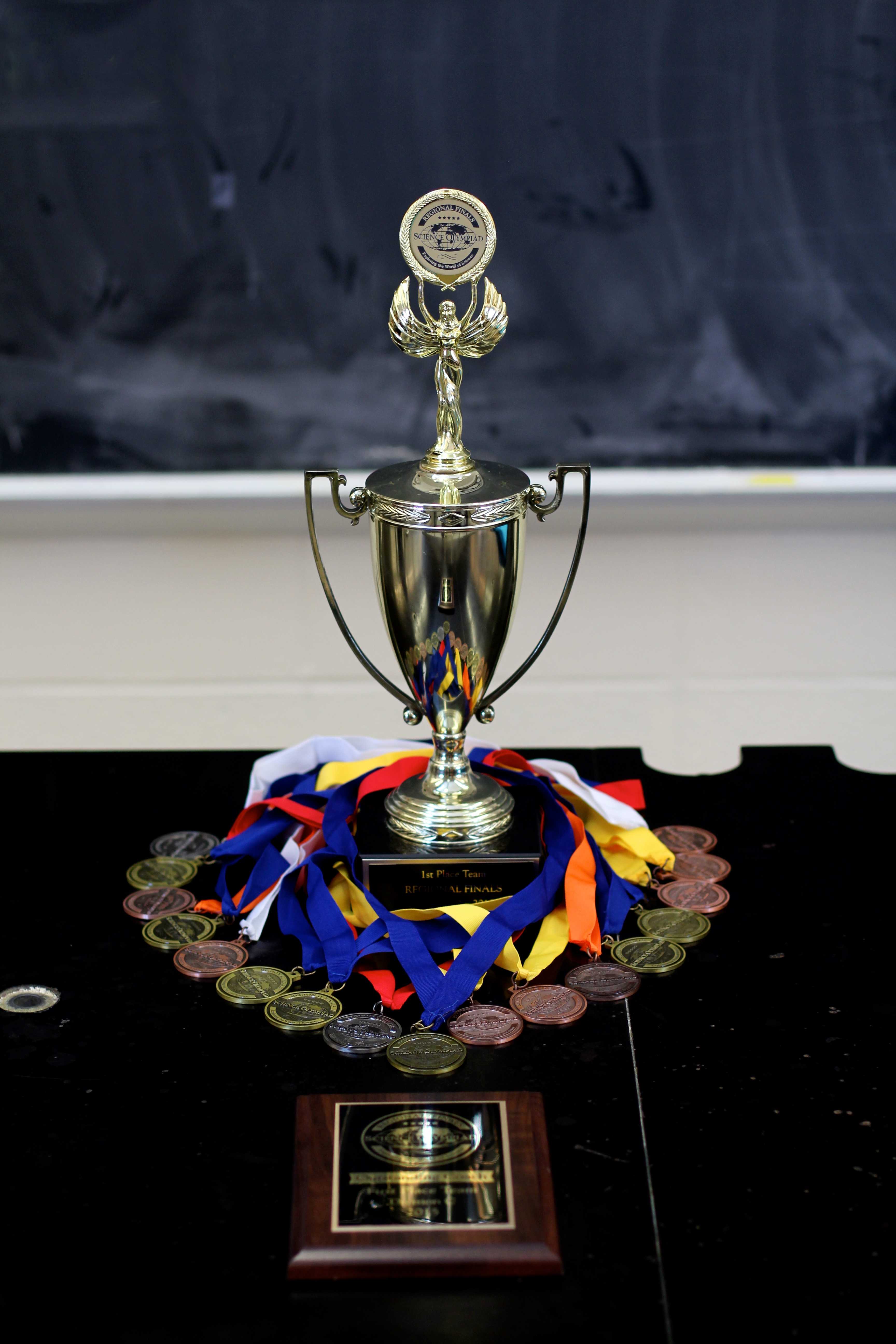 THE SCIENCE Olympiad Team competed in the New York State Science Olympiad in Syracuse and won seventh place overall, which is the school's highest ranking so far. For the first time, the team also won gold medals in Anatomy and Physiology and Green Generation. The team competed on March 15 against the top 54 teams in the state and won medals in 11 events-a new school record.
The New York State Science Olympiad has focused on improving science education and technology for grades 6-12 for 30 years. Using hands-on participation, it strengthens the application of skills to the real world and teaches the importance of intelligence and teamwork.
In the tournament, the team with the lowest points wins the competition. Townsend Harris placed at 416 and beat Stuyvesant, which had 536 points.
Senior and captain Shirley Lin, who has been on the team since sophomore year and won in three events, was extremely excited about the win. "Watching members run up to the stage to retrieve medals after hours and hours of studying building just makes me so extremely proud," she said. After graduation, she hopes to help the team to another victory with Coach and science teacher Thomas Sangiorgi.
"There is no way you can do that unless you have all of the students working together and putting forth a very serious effort," said Mr. Sangiorgi.
"Seventh place is really cracking the top ten," stated Assistant Principal of Math, Science, and Technology Susan Brustein. "And the fact that we've cracked it two years in a row is very exciting for us."
In order to win big this year, the team increased the number of invitational competitions, Science Olympiad practices, to three.
Shirley said, "The members of Science Olympiad constantly motivate each other, and inspire each other. It's a connection you won't find elsewhere. The team, itself, has always had this energy. I've just noticed it a lot more as president this year."
Preparation for the competition also lets students explore unconventional topics. Freshman participant Annie Chu said, "Through Science Olympiad, I was able to find the things that I am interested in, which is based more on engineering." In the future, she plans on preparing for a robot arm and electric vehicle.
Junior Cindy Lin won first place in Green Generation and in two other events. "Each year we keep moving forward," she said. "I'm really happy to be a part of that and continue this forward motion."