Christmas in The Office: The best episodes ranked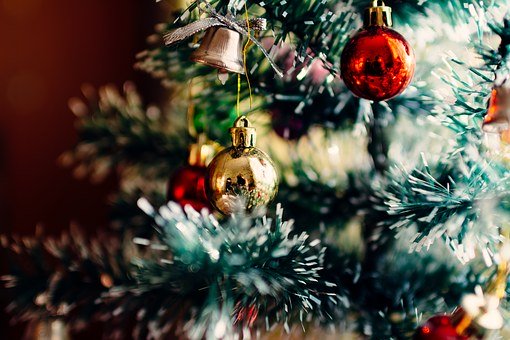 We're dreaming of a Dwight Christmas…The holidays and the Netflix binge seasons have begun. What else is there to do on a break other than indulge in your favorite TV show's Christmas episodes? With characters like Michael Scott and Dwight Schrute, The Office is sure to bring laughter and keep your spirits up this month. Not sure which one to watch? We picked the top five holiday episodes for Office fanatics and comedy enthusiasts alike. 
Secret Santa
In this episode, Jim and Michael are co-managers, Michael struggles with Jim's decision to let Phyliss play Santa at the office Christmas party, and Andy's 12 days of Christmas gifts to Erin are nothing short of entertaining. However, the most iconic moment of this episode is when Michael changes into a Jesus costume, after his co-workers reject his original Santa costume. His pessimistic commentary drags on until he learns that Dunder Mifflin may go out of business. But as any Office fan knows, the show does not leave viewers with tragic endings; the Christmas spirit is reignited when the Scranton branch gathers in Michael's office to hear that their jobs are safe.
Dwight Christmas
When the party planning committee (PPC) forgets to plan the annual office Christmas Party, they accept ideas for themes from their coworkers. Pam convinces the rest of the PPC to follow Dwight's suggestion and throw a Pennsylvania Dutch Christmas Party. The best scene in this episode is when Dwight reveals his affinity for Jim. Don't forget to check out the last scene where Darryl confronts Jim about his promised job offer and does a 360 spin into the punch bowl and conference room table.
Christmas Party
In this iconic episode, Jim gives Pam the teapot that alludes to their romance throughout the show. However, Michael Scott finds a way to make exchanging Secret Santa gifts  controversial by forcing his coworkers to play "Yankee Swap." Michael bought his favorite temp, Ryan Howard, a video iPod and went over the price limit for presents, causing him to be ungrateful for Phyllis' home-spun gift. Dwight ends up with Jim's gift for Pam and planned to use it as a Neti Pot for sinus infections. However, knowing how much thought Jim put into her gift, Pam trades her iPod for the teapot. Luckily, she was happy with her decision as she found the extra sentimental gifts inside such as Jim's Yearbook Picture, a pencil she threw at him, a hot sauce packet she once thought was ketchup, and a letter Jim would save for her until the second to last episode of the series.
Classy Christmas: Part 1
This episode starts off with one of the funniest opening scenes of the entire series, where the coworkers stay outside to take their company picture for too long. Pam is the new office administrator, and she's determined to have a drama-free Christmas party this year. Toby announces that he'll be taking a leave of absence due to jury duty, and that Holly, Michael's old girlfriend, will be taking his place. Because Holly will be working at the Office, Michael wants to throw the best Christmas party.
Christmas Wishes
Andy is the regional manager of the Scranton branch in this Christmas episode and vows to make all of his co-workers' wishes come true. Dressed in his Santa suit, Andy announces that his biggest wish is for everyone to get along with his "super serious girlfriend," Jessica. On the other hand, Robert California reveals that he is having yet another "acrimonious" divorce. When Jessica arrives at the Christmas party, Erin tries to be nice to her, but ends up drinking a little too much and eventually leaving with Robert. In the meantime, Dwight and Jim's constant pranking and one-upmanship led Cathy to ask Andy to switch desks.  In order to calm things down between Dwight and Jim, Andy explains that if he catches either of them messing with the other, he'll give both of their bonuses to the other person. This threat fails to stop the pranking, but rather causes the two to take things to the next level.
Leave a Comment
Your donation will support the student journalists of The Classic. Your contribution will allow us to purchase equipment, support our extracurricular events, celebrate our staff, print the paper periodically, and cover our annual website hosting costs.