Boys bowling defeated by Forest Hills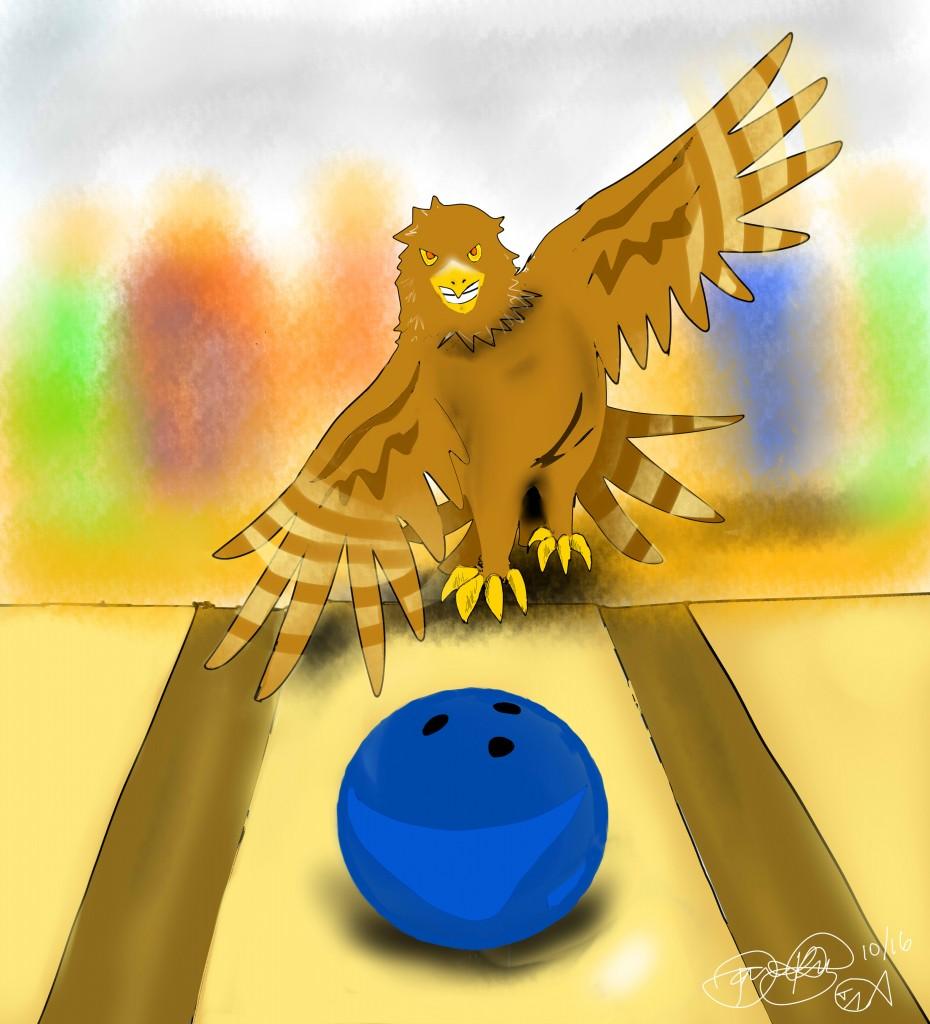 On Monday, the boys bowling team faced off against Forest Hills High School at Jib Lanes. With a final score of 2-1, the Hawks lost to Forest Hills's powerful bowlers.
The starting lineup for Team A of the Hawks was comprised of junior Caleb Hong, sophomore Brian Bayalon, senior John O'Neill, and senior captain Daniel Wuest. Team B consisted of freshman Kennis Kong, junior Christopher E, freshman Bernard Silverstein, and junior Daniel Sarabia. By the end of the first three frames, both Team A and Team B were off to good starts. Caleb, Brian, and Johnny all began each of their games with first frame strikes. Kennis earned a strike for Team B in frame four.
By the end of frame five, Caleb led Team A in scoring and they had a 287-225 lead. Team B, on the other hand, began to struggle, with a score of 203-198 at the end of the fifth frame. As the two games continued, Team A maintained the lead against Forest Hills, but by the end of frame eight, Team B fell flat, letting Forest Hills take over with a score of 337-314. Despite Kennis's strike in the final frame, Team B lost, with a final score of 417-402. Team A finished strong, with a score of 568-554.
Tied at 1-1, both teams gathered to decide players for Game C. Team A was chosen to play in Game C because of the high performance they showed in Game A. The Hawks began the first frame strong with both Caleb and Daniel earning the first two spares for the team. Despite their efforts, the boys never held a lead against their opponents. By the fifth frame, the score was 240-217. Starting from the sixth frame, Captain Daniel Wuest achieved four strikes consecutively. However, the Forest Hills bowlers still prevailed, finishing with a score of 517-490 in Game C.
Although the Hawks did not achieve victory, they still had positive comments about the team's overall performance in the game.
Kennis of Team B stated, "I think we did well. I'm glad that we made our goal of achieving at least 400 total points."
Nevertheless, others felt that there was still room for improvement.
Johnny of Team A commented, "In Game C, I had no strikes or spares. I know that the first game didn't really matter, and that the second game was what counted the most. I still have to improve and do better."
View Comments (1)
Your donation will support the student journalists of The Classic. Your contribution will allow us to purchase equipment, support our extracurricular events, celebrate our staff, print the paper periodically, and cover our annual website hosting costs.