Science Olympiad team reaches new heights at NYC Event

Beating out its competition by 32 points, the Science Olympiad team came out first in the 2015 Science Olympiad NYC Regionals Competition.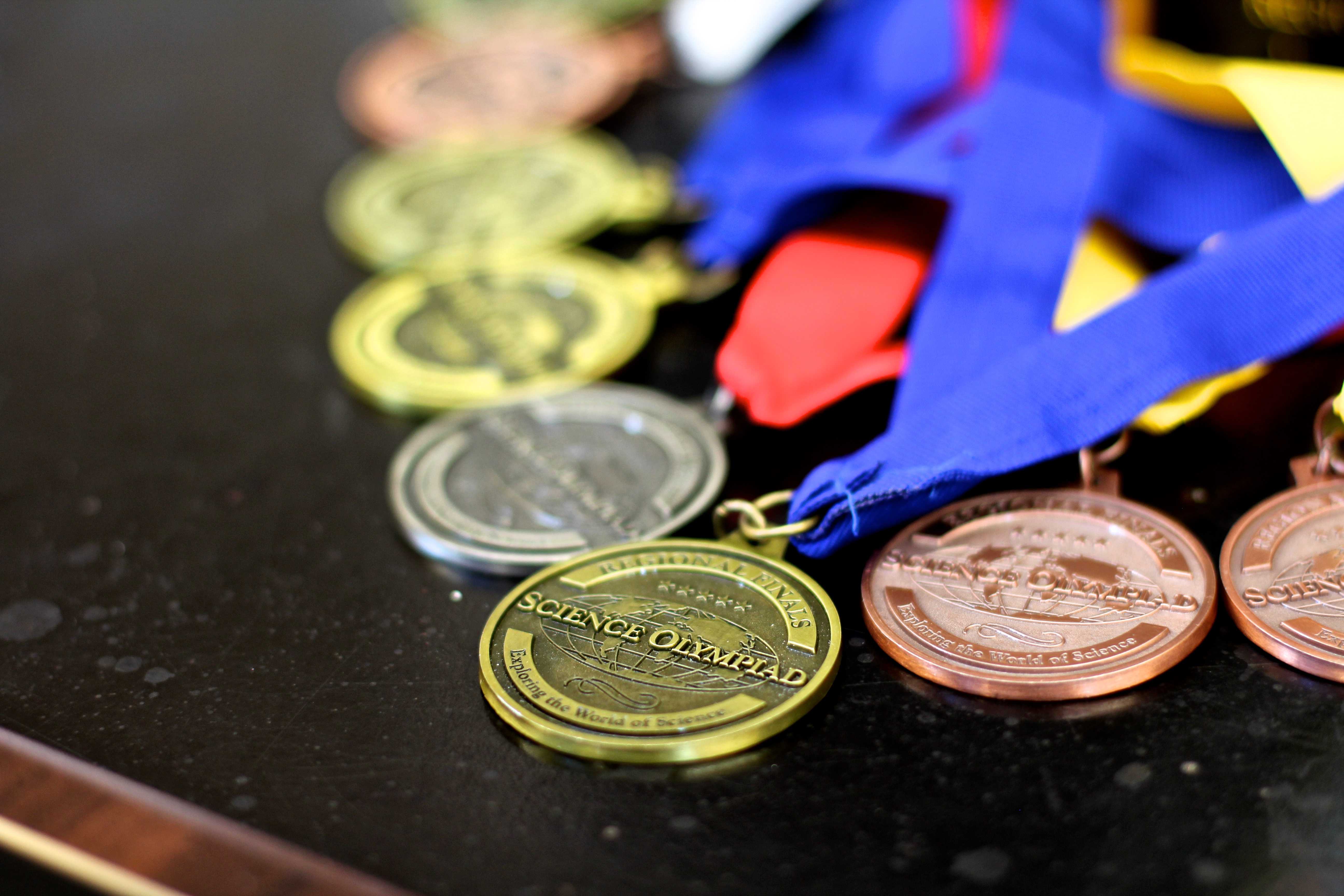 The team placed first in the categories of Disease Detective, Mission Possible, Invasive, Wright Stuff, Forensics, Protein Modeling, and Entomology; it placed second in Compound Machine, Dynamic Planet, Fossils, Protein Modeling, and Anatomy and Physiology. The next step for the club is preparing for the state competition, which will take place in a month, where they hope to achieve the same results.
"Our teams are so extraordinary year after year that there isn't much difference between the teams. Last year, we lost by 4 points so that itself is just spectacular. This year, we did better in building, particularly airplanes, and we had 7 first place medals, which is a new high," said coach and Assistant Principal of Math, Science, and Technology Susan Brustein.
The competition assesses the participants' aptitude on a variety of topics and aims at revolutionizing the field of science by pushing the contestants to their limit with rigorous and standards-based challenges. Co-coach and physics teacher Joel Heitman explains, "There are different topics in science, from engineering to outer space, from the smallest organisms to the largest organisms. Therefore, there are lots of things that make up Science Olympiad. We try to utilize all scientific knowledge to determine the answers to the questions that are posed to them." This year's regional competition was by far the most cutthroat, with 60 teams competing, as opposed to last year's 45 teams.
Along with the support the members received from one another and the coaches, this year's achievements were a result of the club's growth: "We had more bake sales, went to more invitationals, and interacted more as a club and a team with the mini lessons and a mentor program," said junior Cindy Lin.
Balancing school and extracurriculars while researching their topics and trying to perfect their models was definitely a challenge for many of the members. Senior Shirley Lin and junior Tanja Miketic, who both won first place in the Disease Detectives event, practiced several exams together and continuously sent each other resources and new information. Like others, they found it hard to to arrange a time to meet up with their partner due to various commitments. "Teams are usually announced early in December, which gives members two months to prepare for the 2-5 events they might have. On top of balancing school work, this is obviously challenging," said Shirley, president of the club. In addition to studying and experimenting, the members participated in three invitationals at Islip High School, MIT, and Yale University, which allowed them to improve their work and to experience the environment similar to that of the regional competition.
Senior Neil Chen, a four time Science Olympiad contestant and technical secretary of the club, commented, "As with anything this scale, preparing for the competition was very difficult – the organizational challenges of learning about entire fields in 3 months aside and work in competing in those invitationals rivaled anything we've ever done before."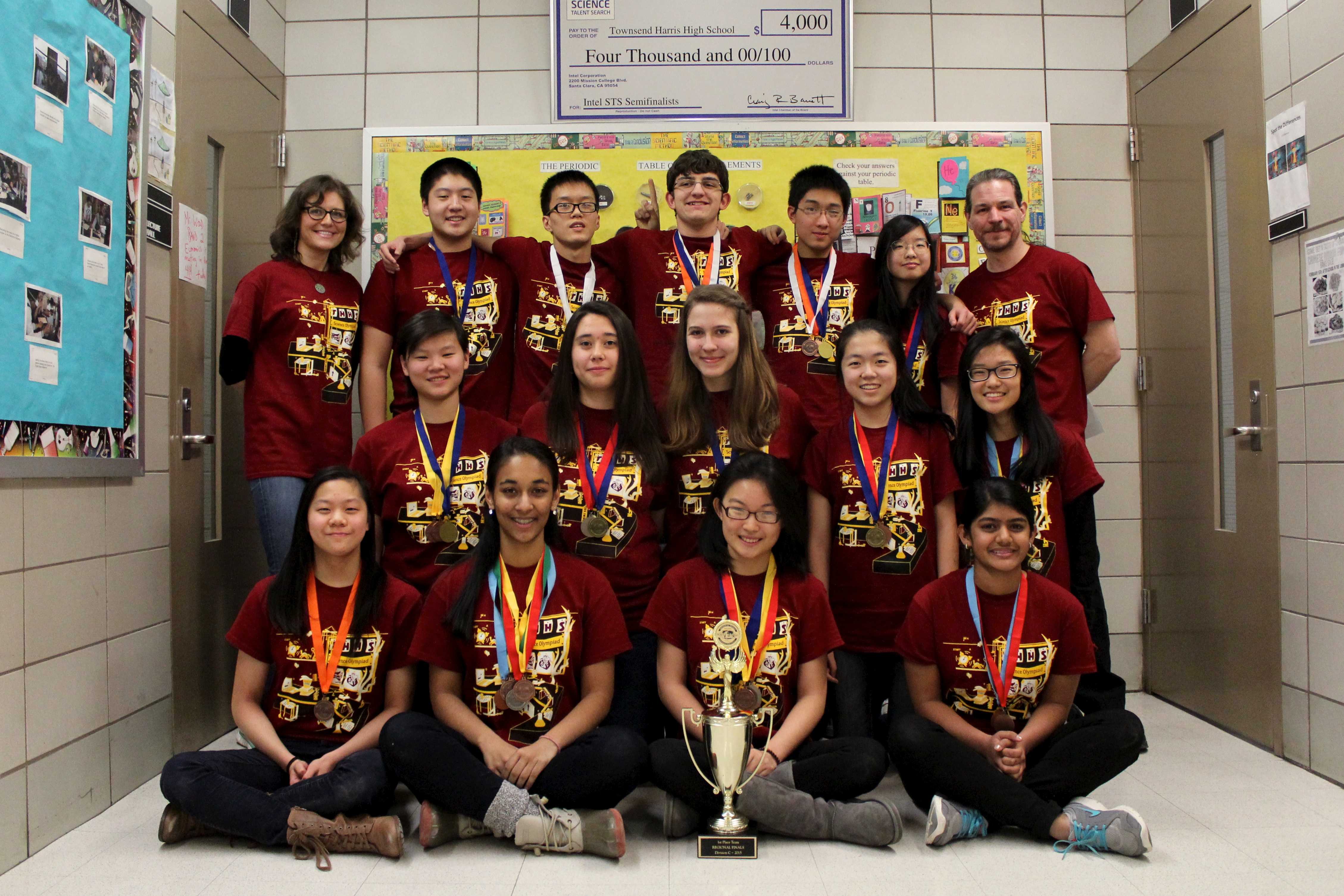 For some of the members, it was their first time competing in such competition and this had its own difficulties. "I was a little more curious at my first invitational but the nervousness came afterwards. It was just an awesome time learning and connecting with a bunch of cool nerds," first year member and freshman Annie Chu explained.
Despite the effort the team put into this competition, some members were still shocked to hear the final results. Tanja shared, "I experienced a range of emotions from disbelief to shock to immense happiness. When Townsend Harris was called as the overall first place winner, I felt a strong sense of pride for our school and felt like everything that we had done to prepare has led up to this moment."
Leave a Comment
Your donation will support the student journalists of The Classic. Your contribution will allow us to purchase equipment, support our extracurricular events, celebrate our staff, print the paper periodically, and cover our annual website hosting costs.