Last month, the  Townsend Harris community suffered the loss of alumna Jane Margaret Storck, valedictorian of the Class of 2000. She passed away on November 19.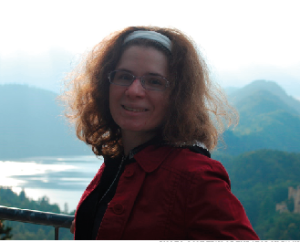 Her mother described her as "sweet, brilliant, and witty with an infectious laugh. Jane loved life, shopping with her sister, her bulldogs Maggie and Beatrice, and all other living things." On the Townsend Harris Alumni Association Facebook page, members reached out to share their sympathies with Jane's family.
Former teacher Myron Moskowitz described Jane as "well-loved by her peers and the faculty for her positive yet unassuming demeanor."
He added, "She was a modest scholar and popular role model in a school of exceptional young people. She was a delight to know."
"Jane, you were such a good friend to me and so kind to me," said classmate Rose Regal.
"Words cannot express how much I am saddened by the loss of you…your kind and compassionate, beautiful and unique soul lives on."
Former teacher Joan Walsh recalled, "Jane embodied the definition of a delightful and wonderful young lady. I will always remember what a sweetheart she was in my classes. I am so saddened by her loss. She enriched the THHS family more than words can express."
During her time at THHS, she played second trumpet in the Jazz Band.  She was in both the Arista and Archon honor societies. Jane's interests were varied, and her family remembered her love for tap dancing, music, and travelling. She  went on to attend the University of Pennsylvania's Benjamin Franklin Scholars Program  in the School of Engineering.