Lisa Mars departs, becomes principal at LaGuardia HS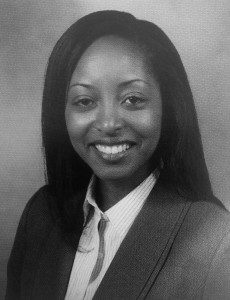 Students and faculty were shocked to learn that Lisa Mars, former Assistant Principal of Language, Art, and Music has left Townsend Harris to become principal of Fiorello H. LaGuardia High School of Music, Art and Performing Arts in Manhattan. Principal Anthony Barbetta has taken over Ms. Mars's responsibilities, with no definite plans to find a replacement formed as of yet.
Members of the administration found out about Ms. Mars's departure at the very end of August, just days before teachers reported back from summer vacation.
Spanish teacher Christian Castillo commented, "It was sudden and very shocking. No one knew about it. It must have been a last minute decision."
Ms. Mars worked at THHS for over ten years. She founded the Festival of Nations, coordinated school performances, and (on occasion) taught French and Spanish. She forged many relationships with both students and teachers throughout the years.
Spanish teacher Beatriz Ezquerra recalls how welcome Ms. Mars made her feel when she first applied for a job at THHS.
"When I came to this country I was lucky to be interviewed by her," she said.
Ms. Ezquerra, who recently began advising Festival of Nations (FON), also emphasized Ms. Mars's determination to protect her staff during hard times.
"She has fought for her staff in times of budget cuts and defended the Classical Languages, which I think is very important to a humanities school like THHS," she said.
Senior Amanda Ramsaroop, last year's FON Coordinator,  grew close to Ms. Mars during the time they worked together.
"Her office became a safe place for me; when friends looked for me the first place they went was the LOTE office," she recalled. "Through late nights spent working on—and stressing over—FON, as well as those wonderful lunch band dates, and the inspirational conversations, Ms. Mars has been wonderful."
Assistant Principal of Organization, Health, and Physical Education Ellen Fee said that Ms. Mars "had a calming presence during all the chaotic moments at THHS."
Ms. Mars was unavailable for comment.
View Comments (2)
Your donation will support the student journalists of The Classic. Your contribution will allow us to purchase equipment, support our extracurricular events, celebrate our staff, print the paper periodically, and cover our annual website hosting costs.