As we rush through our day-to-day lives at Townsend Harris High School, running from class to class, bounding up the stairs from the basement to the sixth floor, we tend to overlook a seemingly minor–yet still significant–aspect of high school life: what everyone is wearing.
Though fashion and clothing may be low on the list of importance for a Townsend Harris student, taking note of major patterns and trends in the school is a very interesting, alternative way of analyzing the many identities that roam these halls.
One trend that has become quite apparent among students of Townsend Harris is denim. This denim is not simply the normal blue denim jeans that high school students rely on daily, but new and creative forms, such as vests, jackets, and shirts, layered with graphic or embroidered tops, or even with accents of leather.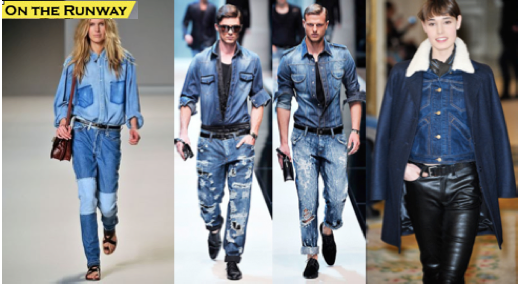 At THHS:

This new spin on a classic trend has been seen on runways and racks for brands such as Agnes B., Chloe, Isabel Marant, D&G, Celine, and Stella McCartney–just to name a few. Another major trend that is popping up all over the school and the catwalk is army green. This olive color has been seen most commonly on so-called utility and riding jackets, as well as cargo pants, both huge trends for spring. The color may be neutral, but it is also eye-catching, which makes it great for embellishing solid pieces (in black, white, pink, brown, denim, etc.). This trend has been a favorite among designers of Rag & Bone, Balmain, and Marc Jacobs. Denim and army green have also made their way into more affordable stores such as Zara, J. Crew, Forever 21 and Vince Camuto.
At THHS: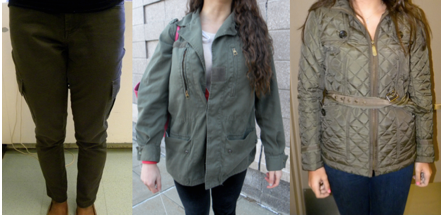 While the outfits that we wear may not be what we consider haute couture, what we wear is truly a reflection of the trends and ideas of the top designers around the world, filtered down into a more youthful, functional, ready-to-wear style.