Boys fencing remains undefeated

The boys fencing team continues to play well, defeating Queens High School of Teaching  on October 9 to make it their fourth consecutive win. The épée team lost 40 to 45, but because the match was a whole team event, the foil team made up for the loss.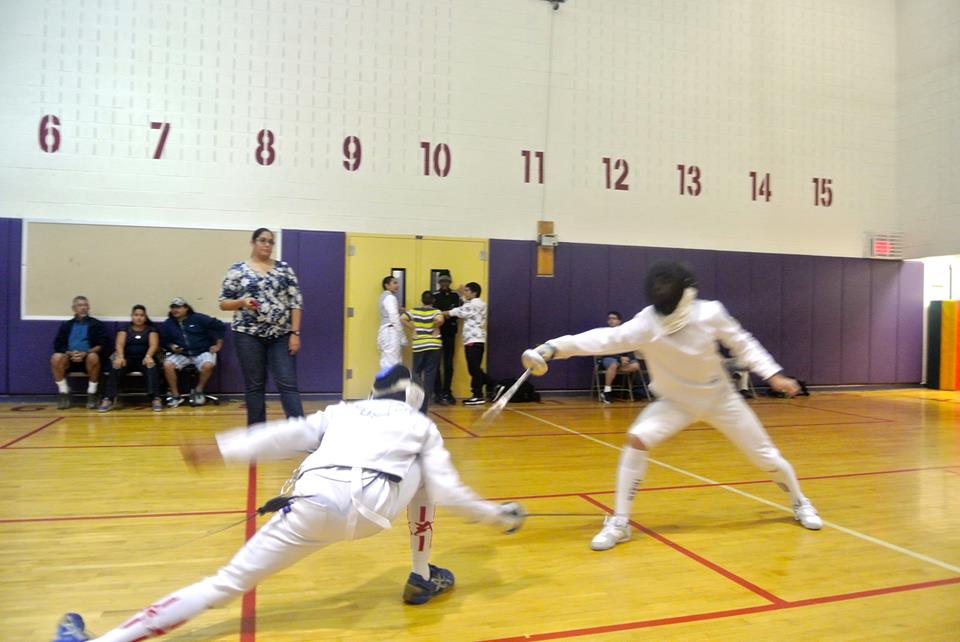 The team began their match with a rough start, with the épée team losing its first bout 5 to 1. There was a penalty called on senior Brian Shtab because he was off the strip, meaning he stepped out of the fencing area, which is an automatic point for the other team. On the other hand, junior Evagelos Armatas played especially well for the épée team, winning decisively in two of his three bouts by scores of 8 to 5 and 8 to 2.
While both school's épée teams seemed to be on more of an equal footing, the foil team swept up QHST, winning eight out of their nine bouts. Senior foil captain Andy Yeung helped carry the team to a victory, winning all of his bouts.
During the foil event, there was an incident during the fourth bout where QHST was given a red card for covering the target, or covering a place where a blade could hit. As a result, Townsend Harris was given the point. Another notable moment was when senior foil captain Daniel Restifo won his last bout 5 to 0. Also in his last bout, Andy Yeung made a difficult flick move in order to end the bout and achieve victory.
This match proved to be more difficult than others, but the team was able to pull together and get another win. "The match was a challenge," Daniel said, "épée faced the best competition our division has to offer and did very well. "
Junior Andy Hua also said, "I felt that the team did an amazing job overall. While épée lost 45-40 they worked extremely hard to make the final score what it was."
The team discussed the challenges they faced, especially for épée. Jordan commented, "This was definitely one of our tougher matches and, while we weren't perfect, we all backed each other up and contributed to this win." Although the team fenced well and worked well together, the players agreed that there is a lot of room for improvement, especially considering that they have yet to face off against Benjamin N. Cardozo, who is also undefeated and their competition for the first place spot in the Queens division.
Leave a Comment
Your donation will support the student journalists of The Classic. Your contribution will allow us to purchase equipment, support our extracurricular events, celebrate our staff, print the paper periodically, and cover our annual website hosting costs.