Girls varsity basketball hits the court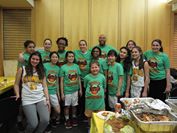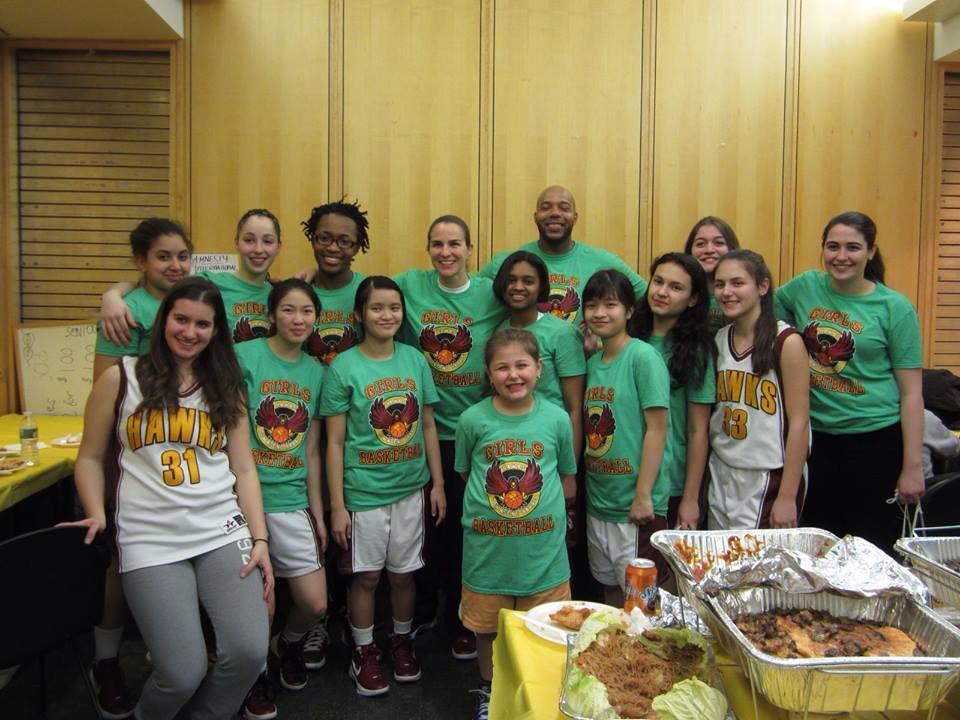 The girls varsity basketball season is underway and the team is hard at work preparing for opening day, which is less than a month away. The Hawks are a perennial playoff team, and they hope this season they will make an even deeper playoff run.
Last season, the Hawks went undefeated in the regular season, as they finished with sixteen wins and no losses. They easily won the Queens A West Division. The Hawks lost five seniors to graduation, with two of them being starters. Coach Lauren Caiaccia said, "It will be difficult to transition to league play with the graduation of key seniors. But that is what makes it so much fun."
Coach Caiaccia expects all the returning players and players who will make the team after tryouts to step up and take on larger roles.
Luckily, the Hawks have retained their leading scorer, senior and now captain Sierra Berkel, who averaged 15.5 points per game during the regular season last season and 22.67 points per game in the playoffs. Sierra said, "I think last year was when all the hard work we've been dedicating paid off."
Even though the Hawks had such a dominant regular season, they ran into some trouble in the playoffs. They defeated Leon M. Goldstein High School for Science on a game winning three pointer and then went on to handily beat Clara Barton. However, in their third playoff game the Hawks faced off against McKee/Staten Island Tech and were defeated 62-54. It was a heartbreaking loss for the girls, one they did not forget going into this season.
Sierra commented, "Our loss in the playoffs was devastating."
This year, the Hawks want to get past the semifinals and into the championship. The Queens A West Division has the exact same teams from last year so the Hawks will know who they will be going up against.
The girls have been working hard at tryouts and practice to show off their skills and to improve their games. Sierra said, "Since September, we've been having open workouts in the morning."
Junior Debra Chan added, "We can put our best effort into honing our skills and working hard."
This will be Coach Caiaccia's seventh season as the Hawks' Head Coach. Coach Caiaccia has led the Hawks to two straight undefeated regular seasons and in all six of her years the Hawks have made the playoffs; she has amassed a record of 81 wins and 19 losses.
Coach Caiaccia said, "We've already had no cut practices and November tryouts."
Debra said, "We have enough returning and diligent incoming players to play a good season opener."
The Hawks will open their season on Monday, December 2 at 4:30 against Richmond Hill on the road. Their first home game will be Monday, December 9 at 4:30 against Long Island City.
Leave a Comment
Your donation will support the student journalists of The Classic. Your contribution will allow us to purchase equipment, support our extracurricular events, celebrate our staff, print the paper periodically, and cover our annual website hosting costs.