Softball coach Nicole Fountoulis stepping up to the plate

Last season the girls varsity softball team finished sixth in their league, Queens A I, with a record of five wins and eleven losses. However, the loss of the last year's seniors will be the least of the changes that they will face this season.
From the coach all the way up to the league they play in, everything has changed for the softball players. Last year's head coach, Mara Cohen, stepped down and the junior varsity girls basketball coach, Nicole Fountoulis, has stepped up to be her replacement.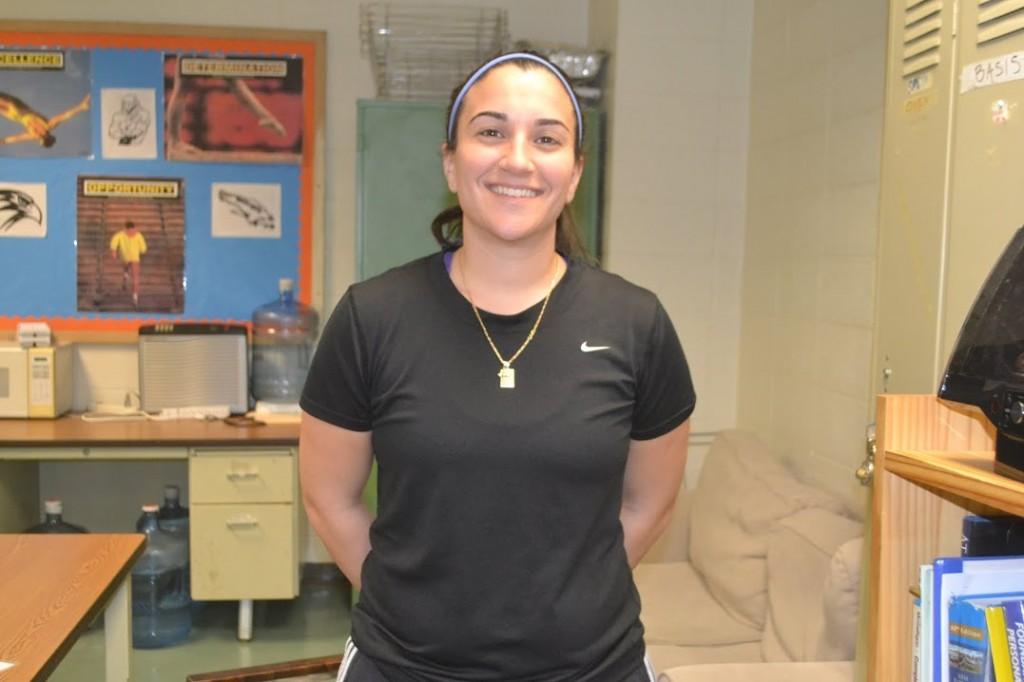 Fountoulis's experience in softball includes coaching a girls charter school league in the Bronx. She stated, "I coached for four years in the Bronx and my team won the charter school association. The association is made up of 16 charter school teams across the boroughs and we were able to win it all."
Along with a different coach, the girls softball team will also compete in a different league this year. Townsend Harris softball, once in the A division, will now be competing in the B division. This division is comprised of seven teams, five of which have been moved from the A division into the B division. Although the softball team has been moved down, the level of play should be competitive, with more than half of the current B division teams also being previous A level teams.
Junior Nicole Gleizer agrees with the Public School Athletic League (PSAL)'s decision to move the team to the B division. She commented, "We were a strong team, but other teams were just stronger than us. Being in the B division will give us a chance to shine, especially with the experience against some tough A division teams."
According to Fountoulis, her girls are excited about the change: "The girls are excited to see what happens this year. They need to believe in themselves and the rest will take care of itself."
With all these changes, Fountoulis has spent preseason focusing on team chemistry. She stated, "There's a lot of new girls and I'm trying to get them talking and understanding the sport. We're all getting to know each other. As for the old players, we're working to get the rust off; a lot of them haven't played since last season."
Fountoulis has big dreams for this team as well as confidence in their ability to win. She concluded, "You can quote me on this: we can go all the way. Do well in the play-offs. Do well in our division. The girls just have to believe."
The girls softball team kicked off their season with a win\ against Maspeth High School on March 17.
Leave a Comment
Your donation will support the student journalists of The Classic. Your contribution will allow us to purchase equipment, support our extracurricular events, celebrate our staff, print the paper periodically, and cover our annual website hosting costs.