Brows on fleek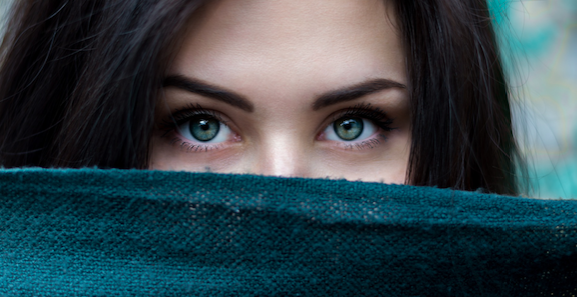 Eyebrows have evolved to become one of the most important facial features in today's world. From tweezing to waxing to filling and even tattooing, people seem to do anything to make sure their eyebrows are on fleek.
Throughout generations, eyebrow styles seem to switch between thick and thin. In this day and age, people seem to go by the motto "the thicker the better." Millions of dollars are spent on eyebrow products each year, and new jobs are emerging, specifically designated to beautify our brows. It started out with just a pair of tweezers. Women would first pluck the strays to define their brow shape. Eventually, filler products such as gels, pencils, and powders emerged. Surprisingly, hair removal techniques such as waxing and threading date back to early Egyptian and Indian cultures thousands of years ago.
Similarly, microblading, previously known as feathering or embroidering in Asia, is an ancient technique that has re-emerged. It involves creating fine incisions in the skin and filling them with pigment (similar to tattoos) to create the illusion of more hair and, in this case, fuller brows. Though effective, this process is definitely on the pricier side, ranging from $350 to $800 per session; and people with naturally full brows don't see the worth. Freshman Amanda Dhulie stated, "I understand why a lot of women do microblade, whether it being because their hair is too sparse or too light, but for me, it's a definite no." According to Spanish teacher Paola Sierra, this method is truly a way of "coloring them into perfection," noting how many people are in a way, designing their own eyebrows, rather than embracing their natural shape.
Another option for achieving fuller brows is to grow them out naturally. Castor oil is a natural product known for promoting hair growth, its antibacterial properties and high vitamin and mineral content are extremely beneficial. Sophomore Athena Stockdale uses it routinely. "I brush castor oil through them with a spoolie brush every night because it helps them grow," she said. "I also apply it on my eyelashes."
Thick hasn't always been the way to go. Back in the early 1900's, the opposite was true, and celebrities such as Billie Holiday and Clara Bow flaunted their thin, drawn-on brows. It wasn't until the 60's and 70's that fuller brows became more popular as a result of women like Brooke Shields and Audrey Hepburn, who embraced their natural eyebrows. Nowadays, the celebrities we all know and admire have an even stronger influence through social media, with Cara Delevingne and Dua Lipa being a couple of our eyebrow role models.
This new emphasis on eyebrows has also helped to blur the lines between what's acceptable for women versus for men. As more and more men have tended to their eyebrows, brow maintenance has shifted from being feminine to being universal. Sophomore Aaron Brijall agreed, stating, "Guys shouldn't be self-conscious about getting their eyebrows done… we shave our mustaches and sideburns without worrying, so we shouldn't worry about our eyebrows either."
It's not surprising that we invest so much in our eyebrows, considering that they are arguably the most defining feature of our face. Without eyebrows, facial expressions would lack emotion, so take good care of them. The more you refine them, the more they define you.
Leave a Comment
Your donation will support the student journalists of The Classic. Your contribution will allow us to purchase equipment, support our extracurricular events, celebrate our staff, print the paper periodically, and cover our annual website hosting costs.