The Shed shines a light on the arts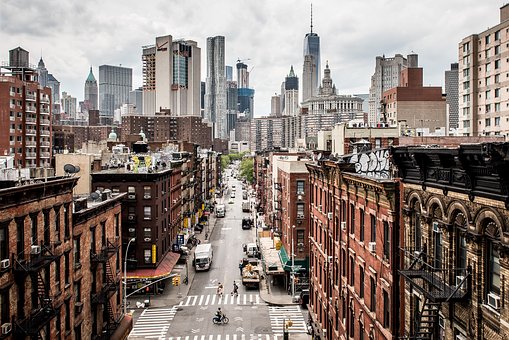 The Shed, which opened earlier this year, has become a new space for New York City residents to see and share various forms of art, ranging from music to pop culture while shopping and eating. Located in the Hudson Yards area, amongst Instagram worthy locations like The Vessel and The Highline, this cultural center is the perfect place for students looking to explore new exhibitions, concerts, and programs.
Since its opening in April, The Shed has earned its title of a remarkable institution, especially in New York City where access to arts programs and exhibitions come with a hefty price tag. The space opens doors for disenfranchised youths and residents to experience and learn about art. With an emphasis placed on minorities, it works to promote and educate diverse voices through art.
The Shed, and its Board of Directors has placed an emphasis on tearing down social and economic barriers, motivated by the idea that "art is a right, and not a privilege." This sentiment is reflected in the free admission, which provides audiences with insight into the creative processes of many artists, building relationships, and promoting their work.
Aside from the free exhibitions, The Shed offers a variety of programs for youth interested in theater, choreography, dance, and writing. DIS OBEY is just one of the ongoing collaborations that provides a space to explore literary activism through writing, storytelling, and visual art workshops with guidance from acclaimed writers. For those interested in the visual arts, specifically street dance and dance activism, FlexNYC, a citywide program available in The Shed, is perfect for those looking to practice their craft, and learn more about the influence of dance. In upcoming months, the center boasts the debut of programs for those interested in STEM fields, film, and electronic music.
Places like this are vital for developing a strong sense of community and identity among diverse populations. Our education system, while doing what it can, doesn't teach youths how to use their voices and creativity to make a change, spread awareness or tell unique stories. Artists are often not encouraged to pursue their passions, but to do it on the side. The Shed attempts to bring solutions to both issues by commissioning works and providing space to learn about them.
It's a good first step towards making sure that younger generations know how to use their voices, and why that is necessary. Seeing art as a form of activism is not a recent phenomenon, but a quiet one. Not many people view art as a way to create political change, and others can't afford to; art, unfortunately, requires money and access to resources that many don't have.
The Shed at Hudson Yards and other open spaces like it help promote activism, freedom, and a sense of self-efficacy, especially among disenfranchised youths. With increasing emphasis placed on minority representation in media and politics, places like this are becoming more important and necessary.
We see the clear benefits of arts education time and time again. Studies show that there is a strong correlation between participation in the arts and higher scores on achievement tests, and between arts exposure and better critical thinking skills. Arts education greatly benefits at-risk youths who are often from low-income families and at risk of dropping out.
Leave a Comment
Your donation will support the student journalists of The Classic. Your contribution will allow us to purchase equipment, support our extracurricular events, celebrate our staff, print the paper periodically, and cover our annual website hosting costs.