Former One Direction member turned solo artist Harry Styles turned heads with the recent release of his new music video for the song "Lights Up." With provocative images and stylistic elements, the video has left the audience shocked and long-time fans wanting more.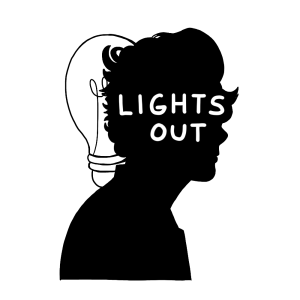 The video features a shirtless Styles wading between a sea of other shirtless men and women, overlapped with images of the singer riding on a motorcycle, floating in pink colored water, all while wearing flamboyant outfits. The decision to feature such sensual images, alongside the fact that it was released on "National Coming Out Day" led fans to believe that Styles himself as come out as bisexual. Vicki stated,"[Harry] has always been a big supporter of pride and people look up to him for that, though he often said he doesn't want to label his sexuality."
Others point to the lyrics, believing they reference Harry's decision to never return to the days of ultra-mediated boyband control. While One Direction was a world-wide phenomenon, in 2016 the band announced an indefinite hiatus, with many speculating it was due to a lack of creative control amongst the band members. Sophomore Dorcas Adewale believes that Styles is referencing this particular event in his song and stated, "[Harry is] just trying to let his fans know that he's made a comeback from One Direction and although it was hard, he's bigger and better and just wants to show a different side to himself."
Senior Vicki Kanellopolous describes the song as "different from [those] on his previous album." She stated, "This new era of his music will be about experiences he's had since then and be more about himself." 
Prior to the release of the song, billboards with the slogan "Do You Know Who You Are?" appeared in many cities around the world, yet few understood its reference to Styles' upcoming song. Styles announced the song with little forewarning on social media, uploading an Instagram image just two hours before both the song and video's simultaneous releases. 
Despite differences in interpretations, Harry Styles' new release has sparked an interesting conversation and enthusiasm for his upcoming album, that is sure to be a hit.