"Back To The Hawk's Nest:" 12th grade students reflect on the 2021-2022 in-person academic year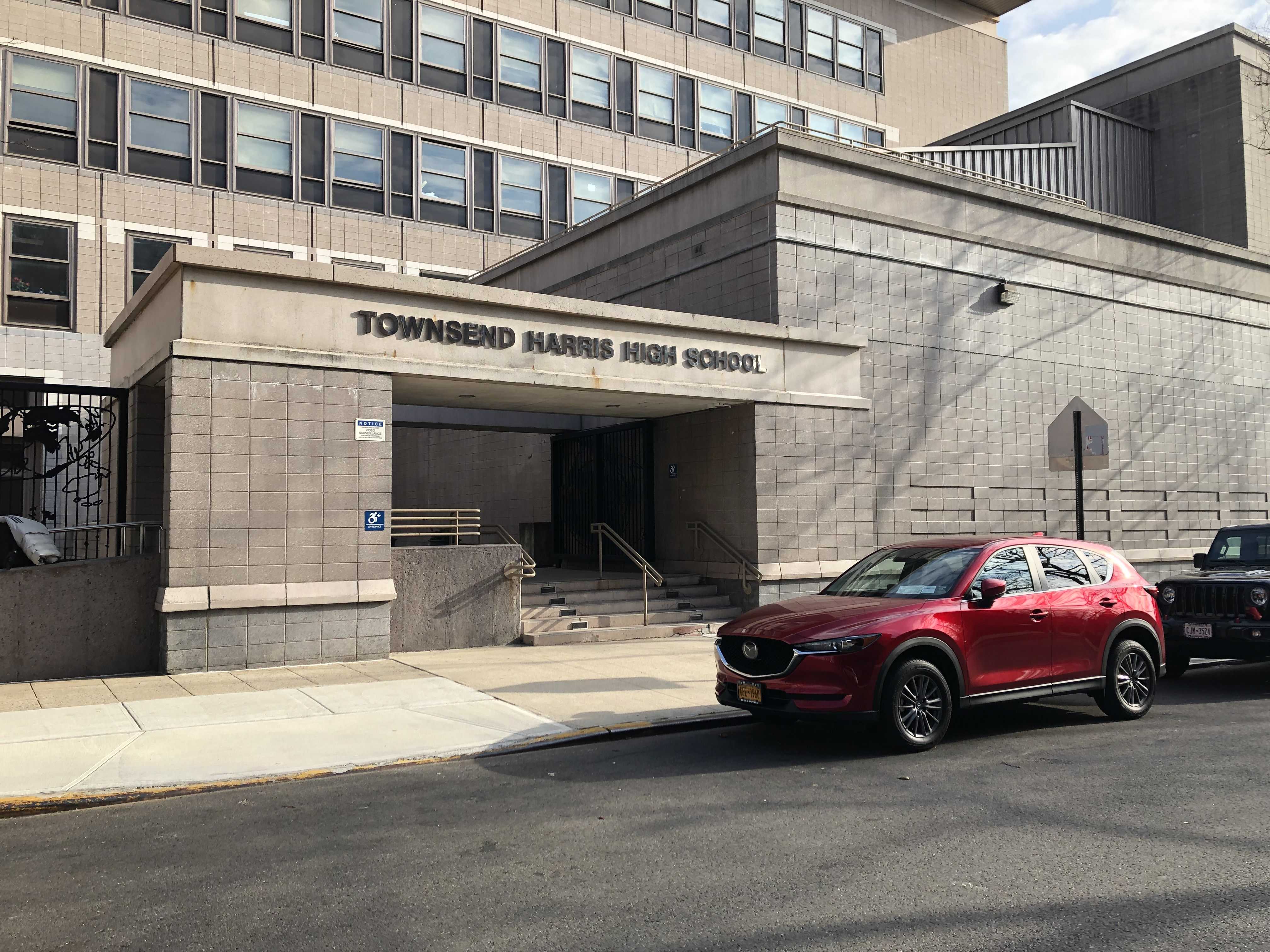 After the pandemic cut their sophomore year short and forced their junior year to become entirely remote, this year marks the class of 2022's last chance to re-experience what a "normal" in-person school year is like. The Classic spoke to seniors as they reflected on this year's return to the school building.
Many seniors have found the return to in-person learning to be refreshing and enjoyable. Senior Rebecca Patachi said, "Connecting in person is a completely different experience. Being able to hear your friends and make each other laugh without lag is an experience I take great pleasure from with the in school learning experience." Senior Jialin Lin shared a similar sentiment, "I get to work with my peers. School is much more enjoyable when you have someone to share your worries and work through challenges together".  
Multiple seniors have rejoiced in their ability to see their friends again. Senior Edwin Cheng said, "My favorite part of in-person learning is the actual in-person part, which allows me to interact with friends and classmates easily. This feeling is impossible to create remotely through Zoom, and I have to admit that I thoroughly missed being able to just simply see everybody once again." Likewise, senior Sara Badar said, "My favorite part of in person learning is being able to talk with friends in between classes and in the hallways. During remote learning, it was difficult to have these small moments because everyone was very isolated from each other." Senior Joel Ibabao noted that he believes the social aspect of in-person interactions is a big factor to this change. "When I'm in person, people bond together in a way that promotes the strongest sense of community," he said. 
Other seniors emphasized that they missed the larger in-person school events that were not as easily replicable with the limitations of online learning. Senior Isabelle Borgstedt listed a few events that she missed. She said, "S!NG, FON, and Founder's Day. I love these events [because they] make me feel so connected to the Townsend community. I'm especially looking forward to FON because I enjoy experiencing the cultural diversity of our school in the form of dance." Jialin also said, "FON and Founder's Day. They were always my favorite school events because I get to have fun, dress up, and hangout with friends." Senior Jennifer Quisi only had one event in mind. She said, "I look forward to FON. Getting insight into new cultures and the THHS food night are the highlights of my high school experience." Senior Rakin Haq added, "[The Musical]. I always have enjoyed playing for the pit orchestra for the school musical- but the last time that we were able to play for the final product was all the way back in my Freshman Year (2019) and so I am thoroughly excited to be in person for this year's musical."
Other seniors missed out on activities like PSAL sports. While some sports teams made a return during the previous spring season, not all teams had that opportunity. Senior Brian Lin said, "I looked forward to joining the badminton team. We were unable to have a season during junior year so I looked forward to our return this year." Senior Spencer Zou also said, "I look forward to the upcoming spring volleyball season because PSAL sports are a way for me to create new memories that are irreplicable through online learning." 
Though their time at THHS is coming to a close, many seniors are excited by the new perks of being a senior. Rebecca mentioned that she looked forward to the senior amenities. "I had been excited to use the third floor lockers and explore the Queens College campus," she said. "I feel that especially with a lot of my free bands it would be nice to use the queens college campus to explore and foster my learning and curiosity." Senior Avary Kwai also said that her favorite year at THHS is her senior year because of the freedom that comes with seniority. "The workload has decreased and I'm mainly taking classes I want to take now, so I'd say senior year has been one of my favorite years at Townsend," she said.
Despite the pandemic, seniors have remained hopeful for their last high school year. "It felt refreshing to be back in school once again, which is why I definitely prefer this year's in person school year, even with the current pandemic situation," concluded Edwin.  
Photo by Katherine Lian
Leave a Comment
Your donation will support the student journalists of The Classic. Your contribution will allow us to purchase equipment, support our extracurricular events, celebrate our staff, print the paper periodically, and cover our annual website hosting costs.