The Classic received these Spigen phone cases and accessories for review: here are our thoughts

Earlier this year, The Classic expanded its film critic credentials by applying for press access to films from major movie studios. Now, we are looking to expand our critical eye to other areas important to a teenage audience, and what better area to look into than the world of phone cases? With smartphones now an essential part of teenage life, the phone case you have and the accessories that go with it are as much a statement as they are a necessity. 
Last month, The Classic received a series of phone cases from Spigen for review. Based in Irvine, California, Spigen creates a wide variety of cases with different textures, sizes, and colors for some of the most popular smartphones. The kit sent to The Classic included two cases for the Samsung Galaxy Z Flip3 5G, two cases for the iPhone 13 Pro Max, three carabiners, two charging bricks, and one wireless charger. The reviewers used the cases and accessories for an extended period, testing their quality over time in a number of different scenarios. Here are the results: 
Cases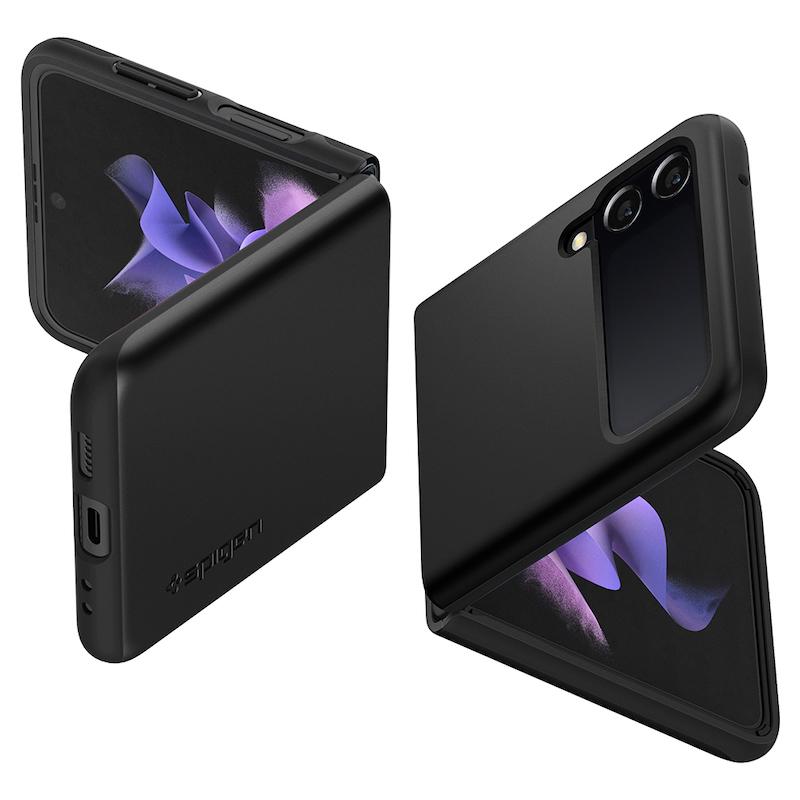 With a compact design and strong material, this case effectively protects your phone from drops without being overly bulky and taking too much pocket space. The damage protection is merely an added caution, however, as the case offers good grip to prevent the phone from falling at all.
Tough Armor Case w/ Hinge Protection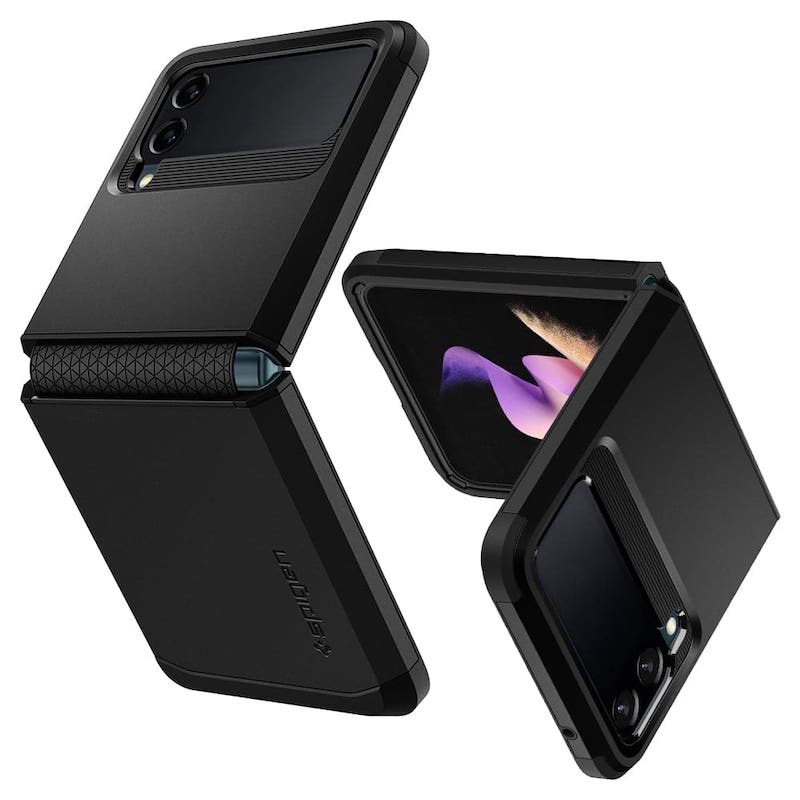 Despite having endured multiple falls, this case consistently protected the phone with nothing more than a miniscule scratch. Unlike other cases for this phone model, this one's pieces are stuck together, so you can not lose one-half of your case. The usefulness of that compensates for the sacrifice of the obscured Samsung logo.
The iPhone Mag Armor is a prime example of perfecting the basics. Although there is nothing overly special that separates this phone case from any others, it excels at both providing protection and a stylish sleek look to your phone. The side buttons of the case are nice and solid rather than the mushy side buttons for a more pleasant tactile experience. Spigen has done an excellent job with the "less is more" approach.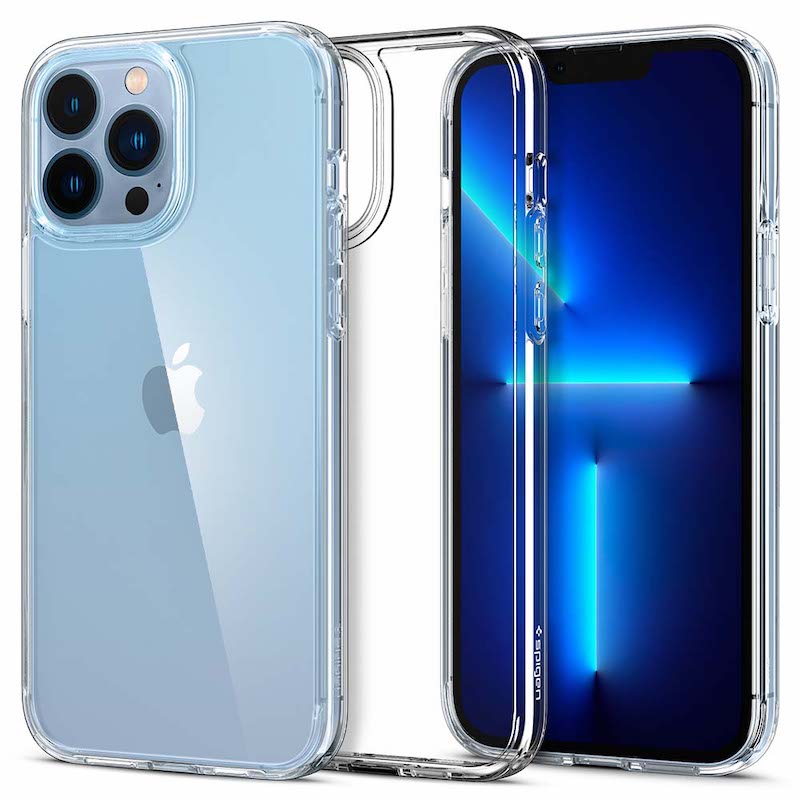 The iPhone Ultra Hybrid is another visually pleasing case. The transparent phone case allows you to actually see the back of your phone while at the same time protecting it. During the time using this case, there were some mishaps where the phone fell from at least 5 to 6 feet above ground level, and the phone remained unscathed. If you are looking to buy a phone case for your iPhone, the Ultra Hybrid should be at the top of your list. 
Chargers
The Spigen ArcStation line of chargers does not only charge your phone at a rapid rate, but is also considerably smaller than the traditional charging bricks that are (or were) included with your device. For instance, the base ArcStation has an output of up to 27 watts, nearly 6 times faster than a competitor's charging brick of the same proportions. This makes the charger extremely portable while charging up your phone or tablet in a matter of minutes. 
However, the ArcField wireless charger was not as impressive. Upon first inspection, the wireless charging pad and its cable was very thin and flimsy, not on par for a charger worth about $49.99. The black paint on the wireless charger was scratched after only a few minutes of use despite placing it on the back of a silicone case. Additionally, while the ring of magnets around the charger ensure that your iPhone 12 or 13 is always placed directly on the charger, it took exceptionally long to charge a phone only one percent. This is surprising given the gallium nitride technology found inside both this wireless charger and the ArcStation Pro charger.
The ArcStation Pro is quite impressive given its relatively small size, folding plug, and quick charging speed. Unlike the other chargers reviewed, this one can power a small laptop, which is definitely an added bonus. This charger also includes a durable braided cable that is definitely not going to fray anytime soon. 
Other Accessories
The carabiners were made of high quality metal. They opened bottles with great ease. The clip was very easy to open and close. Their design allowed easy handling, while ensuring a lack of accidental unlocks. The price of the carabiner is $24.99, which is a bit pricey, but it is certainly worth it.
Photos courtesy of Spigen
Leave a Comment
Your donation will support the student journalists of The Classic. Your contribution will allow us to purchase equipment, support our extracurricular events, celebrate our staff, print the paper periodically, and cover our annual website hosting costs.