Introducing the Gaming Club; more than playing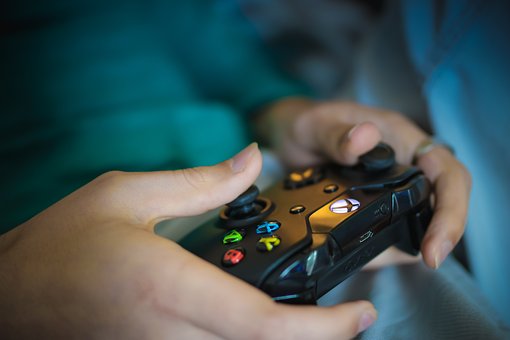 Without a doubt, gaming is one of the most commonly enjoyed pastimes of our generation. Nearly every Harrisite is a fan of a game, whether it be Valorant, Genshin Impact or Candy Crush—for a school so saturated with gamers, it seemed odd that Townsend Harris lacked a gaming club for as long as it did.
Like many others, Seniors Emily Prasad and Brian Hsu were surprised when they arrived at that fact their freshman year. "We've always played games throughout middle school, and starting high school, we had not found a place where people could participate in it together," said Emily. "We were inspired by all the other schools [who] had gaming clubs, and even esports teams, which made us wonder why we don't have one as well."
Last spring, the pair were successfully able to pass club applications to start their own gaming club. They've also confirmed that they'll be joining EZ Esports, a non-profit esports league for New York City high schools. Students will be able to compete in a variety of gaming tournaments with other high schoolers, just like in the Public School Athletic League (PSAL); games such as League of Legends, Valorant, Rocket League, or Tetris, will serve as platforms for the competitions. Spectators–who may include parents, friends, teachers, and even scouts–are able to watch live broadcasts "of the highest quality," their site claims.
As previously stated, EZ Esports reveals a pathway for aspiring gamers to be discovered by scouts, which may lead to athletic scholarships or invitations to professional teams. Nowadays, 175 colleges and universities in the U.S. offer athletic scholarships to pro-gamers.
Their focus won't simply be on playing games, however.
"During our in-person meetings, we plan to have discussions about issues in the gaming industry, such as [gamer stereotypes], the underrepresentation of women, and how we can combat them as a community," Emily said. "We also plan to dive into the appeal of games; [for example,] the psychology behind modern games, mobile vs. desktop games, [and] the history of online games."
She added that the club will also be covering several aspects of game development, "including elements, assets, scenes, camera movement." For students openly exploring career paths, examining the gaming world's backstage would be quite worthwhile. With the continuous expansion of gaming technology, the video game industry is the largest and fastest growing entertainment industry, according to Statista. The demand for talented developers, designers and writers is ever increasing.
Not many adults see gaming as a valuable extracurricular activity; it is not something that most parents encourage their children to pursue, like physical sports or music. At first glance, it may seem that what someone does online has no effect on the real world.
Yet, gaming can very well develop one's brain by pushing them to overcome challenges.Scientific studies have indicated benefits to electronic gaming, including improved visualization, memory, reaction time, and various other skills based on the type of game. Furthermore, it offers opportunities to interact and bond with others by providing a common interest. Multiplayer games foster teamwork skills and character development.
Not only are video games enjoyable, they are rather fruitful, and it's perhaps something worth joining the gaming club for.
Emily said, "We have biweekly meetings on Tuesdays and alternate between in-person and online meetings. We hold in person meetings in room 514, after school, and online meetings on Discord around 6-7 (time is TBD this year)."
Leave a Comment
Your donation will support the student journalists of The Classic. Your contribution will allow us to purchase equipment, support our extracurricular events, celebrate our staff, print the paper periodically, and cover our annual website hosting costs.
About the Contributor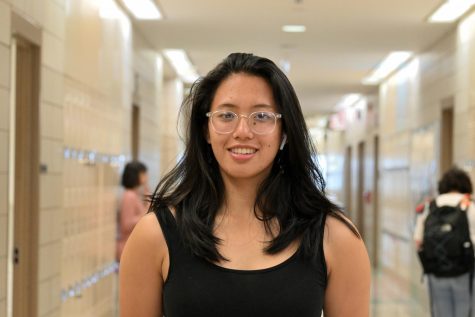 Carolina Corcuera, Science & Technology Editor
Carolina is a senior at Townsend Harris High School. She really likes The Classic, especially her beloved department, Sci & Tech. She really loves...