Inside the plans for the 2023 yearbook

The Townsend Harris Yearbook Team, who is in charge of designing and publishing the yearbook at the end of the school year, is taking a new and improved approach this year to perfect the 2023 edition. The team plans on using a new yearbook company, returning ads to the yearbook, and highlighting athletic achievements to ensure that a memorable book is created.
The 2023 team, advised by Graphic Design teacher Melissa Nakos, is composed of ten seniors, along with six juniors for the first time, allowing other grades to explore the logistics of yearbook-making and take on more of an "editorial role." 
The team also plans to include more testimonials from academic teams and sports. More interviews will be conducted with players on teams who have won championships or are recognized for outstanding athleticism. Furthermore, the yearbook will include senior superlatives and hidden easter eggs. The size of senior portraits will be scaled down to incorporate all the new elements of the yearbook as well.
One of the major changes in this year's yearbook includes the switch of companies, allowing access to additional editing grounds and implementing new upgrades to the cover. The new company works closely with Adobe Suite, offering a similar interface to Adobe InDesign, and includes a direct link to Canva, making the design process more seamless and efficient for the yearbook staff. As a result, the cover will look different this year, featuring enhanced elements from the new software. 
The yearbook team put in a lot of work to determine the theme, which is intended to be a surprise. Ms. Nakos said, "[the team] conducted several brainstorming sessions to gather ideas. The students were conflicted on which theme to use, and to satisfy their different concepts, they combined their ideas." 
Editor-in-chief of the yearbook, senior Gabriella Gurujan said, "I feel like [this year's theme] really embraces what we're trying to go for, and is more of a relaxing theme. I hope everyone likes it; It's very zen and minimalistic."
Furthermore, paid ads will make a return after several years. Ms. Nakos explained the concept of yearbook ads and said that it's "where students, faculty , and parents can submit their own ad congratulating a specific senior through a parent or a department through the website." 
Leave a Comment
Your donation will support the student journalists of The Classic. Your contribution will allow us to purchase equipment, support our extracurricular events, celebrate our staff, print the paper periodically, and cover our annual website hosting costs.
About the Contributors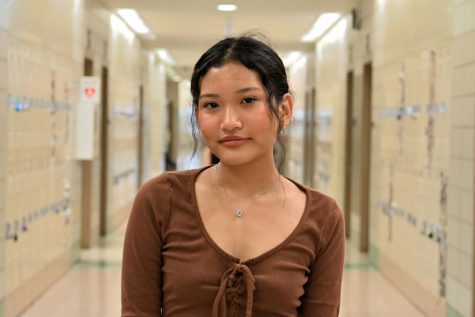 Silga Chisim, Features Editor
Silga is a junior at Townsend Harris High School. One of her favorite hobbies is reading, especially during heavy rainstorms. She also likes to bake or...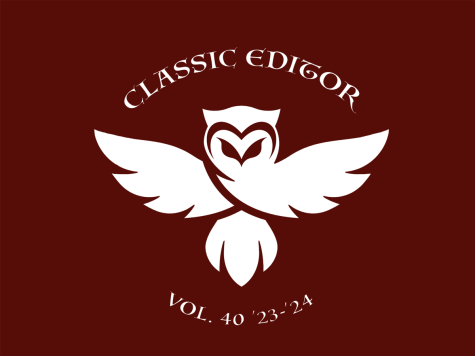 Ana Ramlagan, Arts & Entertainment Editor
Ana is a junior at Townsend Harris High School. She enjoys reading romance, binge-watching Netflix and listening to music. Her dream job is to be a dermatologist...